Human Resources
C-Suite Career Advice: Todd McKinnon, Okta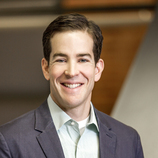 Name: Todd McKinnon
Company: Okta
Job Title: CEO and Co-Founder
Location: San Francisco, California
What was the most valuable piece of career advice that you received?
Before I left Salesforce.com to start Okta, Marc Benioff told me that leadership and management were not mutually exclusive. I realized that in order to be a great CEO, I would have to do more than manage. I took his words to heart and over the past five years have learned that true leadership is based on vision and inspiration – the kind that makes your colleagues want to code for hours or work late on a marketing plan.
Being a CEO, or holding any C-level position for that matter, comes with a great deal of responsibility that extends far beyond overseeing and delegating.

What advice would you give to someone starting their career in the tech industry?
My number one piece of advice – which applies to positions at any level, from junior to CEO – is to always keep your finger on the industry's pulse. More than in any other industry, technology evolves incredibly quickly, with new innovations happening daily. You need to know what is happening in your industry at all times so you can stay ahead.

At the same time, I would advise anyone looking to start his or her own tech company to ignore all the "bubble talk." Whether it's in the context of the S&P 500's record highs or recent IPOs commanding prices that many say will turn out to be unsupportable, sometimes it can feel like 1999 all over again. But you can't get caught up in the speculation – you need to instead concern yourself with growing a successful, sustainable business that your customers can depend on.

What tips would you give to someone aiming for a C-level position?
Be bold, vocal and compelling. Communicate your vision and inspire your team to build something great – that's how you'll get your business rolling in the right direction.
It's also important for anyone aiming for a C-level position to realise that although culture is important to a company, you cannot "manage" culture; it is developed from the way you conduct yourself and in the actions and attitudes you validate in the people you hire.
Another tip is to remember that it's very difficult to be right all of the time. While it's important not to shy away from being decisive, you need to also be humble enough to know that you'll be wrong occasionally and ask for help from your team when you need it.
Are you particularly proud of any career advice that you've given or the career route/development of anyone you've mentored?
There are two things I typically tell young people looking for career advice. The first is to pick the right organisation rather than the right role. A lot of people get hung up on the title or the position level, but selecting the right organsation is far more important when it comes to your career. I always advise folks to choose a company based on its culture and values because if you choose correctly, the right role will come to you as that organisation grows, especially if you're in a fast-growth field like technology.
My second piece of advice is to make sure you're constantly learning and challenging yourself. You can't be complacent, especially in an industry that's changing as quickly as ours. I've seen it happen time and time again – if you're not learning something, you're falling behind.