Human Resources
C-suite career advice: Stephen Cox, SecureAuth
We ask industry leading C-suite professionals for their expert career advice...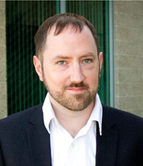 Name: Stephen Cox
Company: SecureAuth
Job Title: Chief Security Architect
Location: Washington D.C.
What was the most valuable piece of career advice that you received?
During my first professional internship at a tech company, I was deliberating what branch of information technology to pursue. A very kind senior engineer took me under his wing and gave me some advice that I will never forget. He strongly urged me to pursue a career in software development, professing the flexibility of the career combined with its benefits and high earning ceiling. I took his advice, and given a few options of permanent positions at the company, I selected a role with a team writing cross platform code for some next generation projects. Learning from that team really gave me a leg up in my career - I am eternally grateful for the advice and try to impart it on others whenever possible.
What was the worst piece of business advice that you received?
When I left my previous company for my role at SecureAuth, a colleague of mine whom I deeply respected, suggested that I was making a mistake because he felt identity security was a solved problem. I took the advice into account, but felt strongly that the space was ripe for innovation. I also felt SecureAuth was making interesting moves there. Two years into my tenure I am so glad I made the transition, the space is most definitely seeing a large amount of innovation - combined with an all-out assault on organizations by attackers leveraging stolen credentials. To give some perspective, a shocking 81% of breaches investigated by Verizon leveraged either stolen or weak credentials in 2016. Identity security is a challenging space and key to today's security lifecycle, and SecureAuth is leading the charge. I hope that my work over the past few years has convinced that colleague differently!
What advice would you give to someone starting their career in the tech industry?
A skill that has served me greatly in my career is the ability to write well. Communicating with written language is just as important as the technologies you are competent with or the programming languages and frameworks you can work in. Writing is of vital importance to your personal brand. It's also a skill that requires care and feeding. A book that left a huge impression on me was Stephen King's On Writing.
What tips would you give to someone aiming for a c-level position?
Identify a mentor as soon as possible. Based on your past experiences with individuals in high level executive roles, figure out who you enjoyed working for the most and emulate them! Develop a personal relationship with them and explain your career goals. Ask for advice! Mentors are so important for personal and professional development.
Also learn to be flexible and multitask! In a C-level position you have to wear many hats. In my current role I have a security hat, an engineering hat, a sales hat, a marketing hat, the list goes on. I am never quite sure which hat I'll be wearing from one day to the next - that's what makes it exciting.
Are you particularly proud of any career advice that you've given or the career route/development of anyone you've mentored?
During my time as a technical lead at a previous company, an engineer on my team approached me to ask for career advice. He wanted to switch teams within the company but was timid about broaching the subject. I was taken aback and appreciative that I had earned the trust of this engineer enough for him to talk to me about it. It was one of the first times I had been approached by a colleague in that manor. I advised him to follow his instincts. He seemed so relieved after the discussion. He ended up making the switch and being much happier on his new team.