Wireless Technologies
C-suite talk fav tech: Richard Walton, Avirtual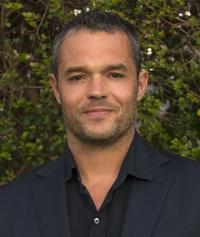 Name: Richard Walton
Job title: CEO
Company: AVirtual
Industry: Virtual personal assistants
Location: Cape Town, South Africa

Years' of experience: 22
What is your favourite personal gadget?
Funnily enough, my favourite personal gadget is the old Nokia phone I use instead of my smart phone on weekends and on holiday. It allows me to stay connected for critical communication via calls and texts, but also stops me being distracted by emails, social media and other diversions. Plus, it has one-week of battery life, so I don't have to keep charging it every few hours.
Do you have a favourite piece of personal software?
I love OneNote – which is like Microsoft's version of Evernote. It's a really great way of making and storing notes for work, but I also use it a lot in my personal life to collect anything I find interesting - like clips from magazine articles, travel tips and recipes. It's like the Pinterest for men!
What was the first piece of technology you got really excited about?
As a surfer, I was really excited about the GoPro camera - originally invented by a surfer to attach onto the end of your board. It's now used in almost every sport, but I was using it 10 years ago to play around in the waves with my friends.
What device improves your life most at work?
It's not quite a device, but my stand-up desk has completely transformed the way I work. As I'm not sitting around all day, it's great for my health and I've found it has generally made me a lot more animated and interactive.
What software keeps you most productive at work?
It might seem an obvious answer, but my life would be absolute chaos without my online calendar. I have a PA who helps me make the most of my time so that every half hour of my life is organized and productive – that even includes my off-time. Everything is in my calendar, even personal life arrangements like going to the gym or meeting friends. I like how with one quick glance; I can see the whole day ahead and know what is planned.
Is there any technology that has become extinct that you would like to resurrect?
I miss having VHS tapes around, purely for the romanticism and nostalgia more than anything else. I still make home videos on my smart phone and probably watch them more than I used to as you can see and share them so easily and immediately. Still, there's something quite nice about watching hours of unedited footage filmed on an unsteady video camera.
Is there any technology you would personally recommend that you don't think enough people know about? (Hardware or software, work or personal)
Even though awareness and interest around health wearables/tech recently, I still don't think that people use these types of applications enough. I especially like gadgets that make people aware of how much they're moving at work not just for the health benefits, but because I believe being active in the workplace has a positive impact on your performance. Over the years I've seen teams become more dynamic and proactive simply from getting up and moving about.
Do you think anything about your personal use of tech would surprise your colleagues?
My employees are always surprised that I use an old Nokia phone on a regular basis. I guess it is pretty unusual for someone whose whole business relies on virtual communication, but it gives me important and necessary space to think and create, and focus on being with and enjoying my family.