Storage Hardware
Crowdsourcing Innovation: Anwar Almojarkesh, CEO of Braci
Crowdfunding sites are offering a new path for inventors with original ideas. We talk to inventors looking to gain the public's favour with something new to offer. Is this a business of the future?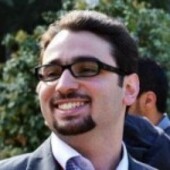 Name: Anwar Almojarkesh
Job title: CEO & Founder
Organisation: Braci Inc.
Location: Headquarters in San Jose, California – USA, Sub-Headquarters in Prague – Czech Republic
Product:Braci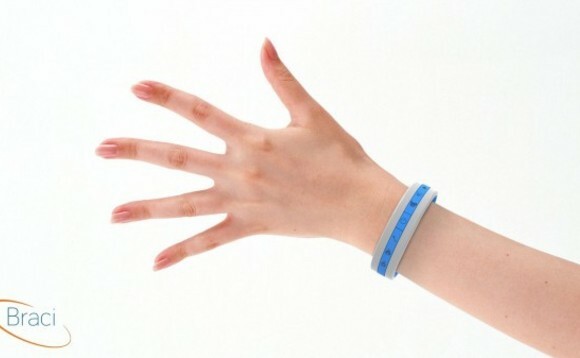 What it does & how it works:
Braci - a wireless solution for detecting emergency alarms and important sounds. With the aid of a unique app, the smart bracelet is able to alert through vibration. It also shows the current event on the smartphone screen. The smartphone app is able to detect sounds like alarm clocks, baby crying, fire alarm, theft alarm, doorbell, and car horns.
What makes it special?
Braci is controlled via Smartphone Application. It is able to detect more than one sound, combining several products available in market into one smart solution. It also has several methods for alerting the user. It is a portable device, which requires no installation at all, and recharges wirelessly as well. Our wireless portable solution can be used without changing the infrastructure of the building, which is a costly and effort-full installation.
What's your background, and what inspired you to come up with the idea?
I studied electrical engineering in Jordan University of Science and Technology, and electronics is my life. I have a Diploma in digital electronics when I was at the age of 14, certified from Cambridge University-UK. I am an accomplished inventor, with 9 inventions up to now. I use my inventions in my daily life, all of them were initially made to solve problems I faced on a daily basis.
I had trouble waking up for my university lectures, since I am a heavy sleeper, so I needed to find a solution. I invented the Splash Alarm, which sprays water on the sleeper to wake them up. It worked well, but wasn't very practical on the long run. So idea kept developing, and Braci was invented. It did not only solve my problem, but it also helps others solve theirs in different situations.
Why Zoomaal?
For entrepreneurs in the Middle East seeking investment, a new platform was launched in February to offer crowdfunding for creative projects. Zoomaal is backed by several of the biggest venture capital firms throughout the Arab region. We liked the idea of the new platform, and wanted to participate in it.
Is Crowdfunding good for innovation? How so?
Crowdsourcing is an amazing tool for entrepreneurs to gain funding and to spread the word on their projects.
Reactions on Zoomaal?
Braci received a great reaction on Zoomaal. Many comments mentioned Braci was the top project on this platform. Our campaign is not yet over, and there's still time for the people to purchase exclusive products.

Who do you see being the main users of Braci?
Deaf and hard of hearing people benefit a lot from our product. It helps them be more connected with their surroundings, and provides them with additional awareness of the sounds and events happening around them. Parents, Cyclists, Heavy Sleepers, Music lovers, all could use Braci to alert them of different sound notifications.
What have been the biggest challenges in its development?
The size and shape of the bracelet was a particular challenge, having to fit all the electronics and components in their correct places. The app as well is always improving and developing, adding new features and changing the UI "User Interface".
Why has wearable tech suddenly become so popular? How do you see it changing in the future?
Wearable tech is considered the biggest trend of the century. Massive electronics and computing devices seemed irreplaceable in the old days. From a computer the size of a whole room, to a handheld tablet, it is now time for wearable technology to emerge.
Possible business use?
We will offer deaf centres and retirement homes exclusive packages so they can provide our solution to their customers. The product will also be available for order through our website and online marketplaces.
Though you've left, you were once based in Jordan. What's the tech industry like there? Is there a booming Start up scene?
Jordan is blossoming with entrepreneurial spirit these days. More and more are changing their mentality of finding a job, to creating their own opportunities.
Do you feel Jordan's tech scene is often overshadowed by its neighbours? If so, what are people doing to overcome that?
Jordan is still considered new to entrepreneurship compared with Silicon Valley, but it is improving quickly. Among the Middle East countries, Jordan is among the easiest to start your own business. Incubators and accelerators are available for those who have an innovative idea, and wish to pursue it.
Aims for the future?
The project's mission is to become a sustainable leading company and improve the communication between the deaf society and their healthy counterpart. Its objective is to sell quality products to its customers, which in return allows them to be fully aware & alert of their environment.
We aim to partner with deaf centers and unions around the globe to help as many people with our product.