Handheld Technology
C-suite talk fav tech: Sam Stagg, Pusher
CIOs, and increasingly CMOs and CEOs, may be responsible for the technology within their group but what about their personal preferences? We profile the global c-suite to learn more about their 'fav tech.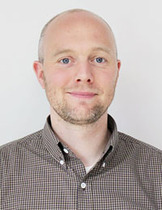 Name: Sam Stagg
Job title: VP of Engineering
Company: Pusher
Industry: Software Technology
Location: London, United Kingdom
Years' of experience: 10 years
What is your favourite personal gadget?
Outside my phone (is that even a gadget, or an essential?!) it's probably my headphones (B&O H6 GII) which are invaluable for creating a cocoon in our busy office.
Do you have a favourite piece of personal software?
As an amateur DJ I'm a big fan of Traktor Pro.
What was the first piece of technology you got really excited about?
The Commodore Amiga 500. But my parents bought a PC. I'm still hoping to get that Amiga for Christmas one day.
What device improves your life most at work?
My Varidesk adjustable standing desk.
What software keeps you most productive at work?
I've been using RescueTime for seven years. It's a time-management software that helps you keep productive in the workplace. It's great to have data backing up your intuition about when you are most productive.
Is there any technology that has become extinct that you would like to resurrect?
The Technics 1210.
Is there any technology you would personally recommend that you don't think enough people know about? (Hardware or software, work or personal)
f.lux, the app that warms up your screen as it gets later in the day, so you get more tired before bed.
Do you think anything about your personal use of tech would surprise your colleagues?
Though I love MacBooks, I've never owned an iPhone.