Human Resources
C-suite career advice: Marcus Greensit, LoopUp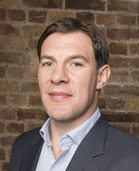 Name: Marcus Greensit
Company: LoopUp
Job Title: COO
Location: London, UK
What was the most valuable piece of career advice that you received?
My father (admittedly, not the most organised of men) once told me that if I could be organised, then I could be successful. Now, I'm sure there are many keys to success, but keeping myself organised allows me to prioritise better, effectively manage my time, and my mind is free to focus on the people I'm with and the issues at hand. This helps immensely in my role at LoopUp where I oversee all global commercial activities for our newly public, growth stage company.
What was the worst piece of business advice that you received?
When you're starting a business you'll get a lot of advice from friends, colleagues, investors and people who have 'done it all before.' In the earlier days at LoopUp, we were often encouraged to follow established best practices for sales and marketing and to hire seasoned industry veterans. What we quickly learned, however, is that to truly disrupt a crowded market like ours (conferencing) you have to get back to basics and really think about the problem with fresh eyes. We've approached our business as though we're doing everything for the first time (similar to the idea of First Principles), and that has led us to building one of the most efficient sales teams in our industry (and maybe in the world!).
What advice would you give to someone starting their career in the tech industry?
First, that there is plenty of opportunity to be had. Second, you must be a self-starter, particularly if you are joining a smaller organisation or startup. There is so much to learn in the technology sector, and you need to not only be inquisitive and willing to learn, but also self-motivated. Don't expect everything to be laid out for you from the get-go. Instead, look for areas of the business (or even within your own team) where you can make an impact, advance an idea, or add valuable insight or just plain elbow grease. At LoopUp, the majority of our hires are new grads, and those who stick with us and progress are, above all else, self-starters.
What tips would you give to someone aiming for a c-level position?
It's about the journey, not the destination. There are numerous paths to the c-suite, but those who consistently demonstrate leadership in their day-to-day work, who are strategic thinkers, who support and motivate their teams, and who keep an eye on the bigger picture tend to set themselves on a path to a senior role fairly quickly.
Are you particularly proud of any career advice that you've given or the career route/development of anyone you've mentored?
If there is one thing that I tell every young professional I meet with or interview, it's to get some experience in sales. Even if it's not going to be your career, learning how to sell and what it takes to sell can benefit you in so many ways. First, it forces you to put yourself in the shoes of the other person. You have to think about things from their perspective, which is invaluable in both work and life in general. It also teaches you the importance of becoming familiar with the product or service you're working on, which is a valuable trait in any role in an organisation. And, it sets you up to have a commercial mindset from the beginning. Over the last few years, we've grown one of our new grad sales hires to become our Director of Customer Success, and you can see daily how his initial experience in sales benefits him in this role.