Human Resources
C-suite talk fav tech: Neil Barton, WhereScape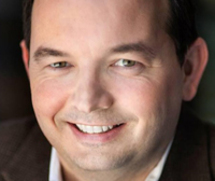 Name: Neil Barton
Job title: Chief Technology Officer
Company: WhereScape
Industry: IT
Location: Portland, Oregon, USA
Years' of experience: 20+
What is your favorite personal gadget?
Probably my iPhone. All my apps close at hand - credit cards, camera, navigation, news, music, email and guess what, you can even call people with it!!!
Do you have a favorite piece of personal software?
I use Pocket as a way to save articles for later reading, so I won't forget about them. I might not be able to read the article right at that moment, but if I send it to Pocket I can then read it while on a plane or late at night.
What was the first piece of technology you got really excited about?
My parents brought my brother and me a SEGA SC-3000 when we were kids and even sent us to a class to learn how to program in BASIC. That sparked my interest in technology.
What device improves your life most at work?
My iPad. It allows me to check email, read articles, and FaceTime with my 3yr old twins, when I am travelling for work, which is a life saver. I find it to be a great multi-purpose environment whether I am reading in my office, working on a plane, or sneaking in a few final emails before calling it a night.
What software keeps you most productive at work?
I use Wunderlist to track my "to do" items. I find it invaluable in keeping me focused on the tasks I need to perform and also their priority. Works equally well on my laptop, iPad and phone.
Is there any technology that has become extinct that you would like to resurrect?
Not really. Maybe my Walkman, just to remind me of simpler times.
Is there any technology you would personally recommend that you don't think enough people know about? (Hardware or software, work or personal)
Tile. I started with one for each set of car keys in our household, as the keys kept getting misplaced. I quickly loved the simplicity of them and ended up getting additional ones for my wallet and travel bags.
Do you think anything about your personal use of tech would surprise your colleagues?
I have a limited (non-existent) personal social-media footprint. I have LinkedIn which I use predominately for work, but I actually don't utilize any social media platforms for personal use. Unless you count email and a phone ;-)