Human Resources
C-suite career advice: Tom Willerer, Coursera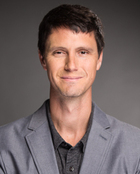 Name: Tom Willerer
Company: Coursera
Job Title: Chief Product Officer
Location: California, USA

What was the most valuable piece of career advice that you received?
I think the best "advice" I've received was really just an attitude - confidence. Finding a mentor who believed in my abilities helped propel me in the right direction early in my career. When I started at Starcom in Chicago, I had one particular manager who was infamous for being tough. She asked all the hard questions. But, she had confidence in me and gave me a lot of independence on tasks. Having a respected member of the team believing in me really helped my career progression.
As far as concrete advice goes, I learned a lot from Reed Hastings, the founder and CEO of Netflix. He taught me that business strategy isn't actually about what you do - it's about what you don't do. It's about making tough choices, saying "no" a lot and "yes" very selectively, rather than jumping into everything. That particular piece of advice has stuck with me throughout my career - but it's especially relevant now that I work at a startup. At Coursera, there are always an infinite number of things we could say yes to, but to be successful we have to stay focused on the top priorities.
What was the worst piece of business advice that you received?
There's this movement in Silicon Valley right now around thinking of your career as a series of "tours of duty". The idea is that most people here don't stay at a company for more than two years at a time, and that's fine. I really believe this is flawed advice. To do anything interesting, you have to be at a company for a much longer period of time. Netflix's transition from a small DVD company to a global streaming company certainly didn't happen in two years, and Facebook took more than eight years to IPO. If you think of every job as a two-year "tour", and leave as a matter of course when your tour is "complete", you will miss out on seeing the really interesting thing through to completion.
What advice would you give to someone starting their career in the tech industry?
Be curious. If you are just starting out, you probably don't know exactly what it is you want to do - and that's okay! Keep an open mind. Network – try and talk to as many people as you can. There are a lot of different positions within tech companies that are really interesting, some of which you many not even know about when you start your career. I didn't even know the role of "product manager" existed when I met the VP of product management at Netflix, but because I was curious and open-minded about everything, it didn't take me long to realize that product management was what I wanted to do with the rest of my life.
What tips would you give to someone aiming for a C-level position?
Don't aim for a C-level position. There is an old attitude that leads many people to believe they should be climbing the ladder quickly, but if you're always thinking about your own advancement, you aren't thinking about what's best for your team and company. Instead of working for the company, you're just working for yourself. The way to get ahead in your career is to put your company first and yourself second. Focus on the success of the business, and your achievements will follow - and you'll be recognized for your contributions. If you're part of a company that's growing and thriving, you can start anywhere and naturally reach that C-level position.
Are you particularly proud of any career advice that you've given or the career route/development of anyone you've mentored?
I often have people ask me if they should join a startup or a more established company, like an Apple or a Google. My advice on this question actually differs from person to person:
I recommend that new and aspiring product managers - especially anyone who's straight out of school - go ahead and go to a big company. In a big company, it's much easier to learn the basics of being a good product manager. Big companies have amazing training programs, and you'll be part of an established product management organization, with great mentors and managers. You won't have those resources at a startup. Product management isn't something you learn in school - you need to learn it on the job, and that's much easier if you're surrounded by structure and experience. Then, after a few years, you can take that experience with you to a smaller company.
However, I always recommend that engineers go straight to a startup. Programming is something you learn in school, so you'll already have the basic skills you need. Startups are exciting, challenging, and fun. You'll learn and grow more quickly, and you'll have the chance to have a huge impact on the business.
Regardless of where you start, though, I definitely recommend going into tech - even if you don't have a technical background. It's never been a better time for someone starting from scratch to build skills quickly and join the industry. Between online courses and programming bootcamps, there are a huge number of high-quality, low-cost training options. And demand for tech skills is soaring, so the possibilities once you build those skills are really endless.