Wireless Technologies
C-suite talk fav tech: Dan Maunder, Picsolve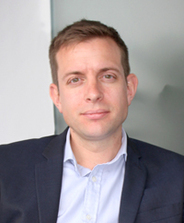 Name: Dan Maunder
Job title: Chief Technology Officer
Company: Picsolve
Industry: 'Travel & leisure' and 'media & entertainment' industries
Location: London, UK
Years' of experience: 15 – but a technologist since birth
What is your favourite personal gadget?
I have three;
1- My Garmin Edge 520, which I use to track my biking progress. It connects wirelessly to an application on my smartphone and uploads my progress to TrainingPeaks.com so my coach can monitor my progress.
2- My Fitbit, for tracking my day to day movement. It's important to stay fit and healthy and ensure you're keeping active throughout the day. When traveling for work my fitness can suffer so it's a good way of keeping on top of it.
3- My Apple Pencil, it's a recent addition but I'm completely sold on it. I like to take notes and describe strategies using paper rather than typing them out on a keyboard - it's help cut down the need for physical paper and is a little greener!
Do you have a favourite piece of personal software?
I'm currently enjoying using GoodNotes with the Apple Pencil. It allows me to sync my notes across all my devices and is important as I'm on the move quite frequently and readily need access to information.
What was the first piece of technology you got really excited about?
Amongst my friends, I was the first to get a PC. I was 10 and my parents bought a 386sx mini tower (quite advanced at the time) – it was slow and clunky but I loved it and learnt to write code in Pascal.
The next piece of technology I'm starting to get excited about is Holographic AI. It's a very real concept and the early indications are that the output could be a game changer for the immersive experience industry.
What device improves your life most at work?
It is definitely my iPad Pro 10.5 with keyboard. It makes my life easier as I'm travelling for work – we're a global company and since joining Picsolve I've hardly spent a full week in our London headquarters so I need a device that is reliable, portable and adaptable.
What software keeps you most productive at work?
It's actually Outlook. I have a well-refined personal system for task, calendar and email management. If you're not disciplined, it's quite easy to start missing important emails or forgetting tasks you had planned which can cause major disruption to your workflow and productivity.
Is there any technology that has become extinct that you would like to resurrect?
No, I'm very focused on the future and easily adopt new technology, incremental improvement is key to success.
Is there any technology you would personally recommend that you don't think enough people know about? (Hardware or software, work or personal)?
I'm really impressed with two pieces of technology; augmented reality and facial recognition. Facial recognition is something that Picsolve has recently developed utilising AWS Rekognition, we use the technology to assist with automatic association of consumer media – it's a powerful tool for cutting out the cumbersome process of a consumer having to physically identify pictures that have been taken of them.
Augmented reality is something that is gaining traction, more recently Ikea have released an AR app for visualising furniture. It's a complete game-changer; virtually try before you buy!
Do you think anything about your personal use of tech would surprise your colleagues?
I doubt it!