Software
C-suite talk fav tech: Tony Glass, Skillsoft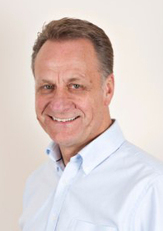 Name: Tony Glass
Job title: VP and GM, EMEA
Company: Skillsoft
Industry: Organisational & People Development
Location: Camberley, UK
Years' of experience: 20
What is your favourite personal gadget?
My Fitbit – I am great believer in fit body, fit mind.
Do you have a favourite piece of personal software?
Books 24x7… OK it's not exactly personal but having a great library of books across a vast array of topics at your fingertips is priceless!
What was the first piece of technology you got really excited about?
Now we are going way back in time, the DEC PDP10/11. Being part of a team commissioning new technology on large scale machinery in a steel plant, and seeing this come to life was brilliant and showed me the power of automation!
What device improves your life most at work?
The "I'm busy" button on my phone in the office gives me quiet time to reflect and plan. With full on 24x7 'always on' connectivity we don't give ourselves the opportunity or time we need to reflect on what works, what doesn't, and what's next…
What software keeps you most productive at work?
Salesforce – I can see in an instance how we are tracking at an EMEA, opportunity & individual level, and can dig as deep as I need to find the information and data I am looking for. But whilst these tools are great, we should never forget these programmes require a high level of discipline from the business to keep the information current!
Is there any technology that has become extinct that you would like to resurrect?
I really loved my flip phone! I also miss the excitement of an old fax machine starting up… but they are long gone. Today's replacements are much more efficient, cost effective and offer functionality beyond the comprehension of many of us baby boomers!
Is there any technology you would personally recommend that you don't think enough people know about? (Hardware or software, work or personal)
Not necessarily a recommendation but I am really interested in Blockchain technology. The applications that will potentially come to market over the next few years could have a profound effect on many of the ways we currently do business…
Do you think anything about your personal use of tech would surprise your colleagues?
Not really, at Skillsoft we are all active on social platforms and frankly I spend so much working time on my laptop, tablet and mobile any free time is spent relaxing – screen free – with my family!