Social Networks
Crowdsourcing Innovation: Ruslan Zhunussov, CEO of Meomni
Crowdfunding sites are offering a new path for inventors with original ideas. We talk to inventors looking to gain the public's favour with something new to offer. Is this a business of the future?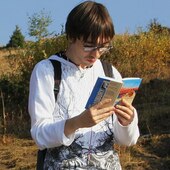 Name: Ruslan Zhunussov
Job title: CEO, Designer
Organisation: Meomni
Location: Czech Republic.
Product: Meomni open source social network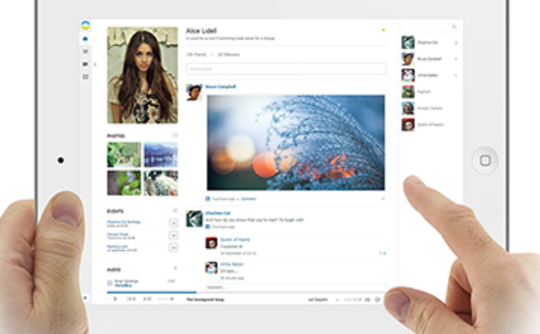 What it does & How it works:
Social aggregator, universal messaging service, united social feed, rss reader, cloud player and more in one simple and clean interface.
What makes it special:
Our unique philosophy behind it: open-source, community driven, secure and customizable.
What's your background, and what inspired you to come up with the idea?
In the beginning I started Meomni as a side project. I had been trying to upgrade the look and functionality of today's popular social networks. Luckily, soon enough I realized that it could become more than just redesign, it could become a different product.
Why Indiegogo?
Because we are making an international social network, not limited to any country. And Indiegogo is an international crowd funding site.
Is Crowdfunding good for innovation? How so?
Yes, it is innovational and revolutionary in every sense. By approaching people directly, inventors get a unique chance to fund their ideas. And hundreds of successful projects are a vivid evidence of such approach.
Reactions on IGG so far?
We haven't started our advertising campaign yet.
On your IGG page you say you plan to allow users to decide where to invest one-third of the money. What was the thinking behind this?
It's very important for us to involve our users in the process of development. We want them feel being part of Meomni where their voices truly matter.
What does Meomni mean?
This is simple. Meomni is made of two words: the English "Me" and the Latin "Omni" which is translated as "All". So together these represent "everything about me".
What's been the hardest part of developing a social network that brings together so many different sources?
Uniting them in one interface which will not look like the Monster of Frankenstein was a challenge.
There are many social media aggregators available; Tweetdeck, Hootsuite etc, what makes Meomni unique among them?
Meomni has a lot of unique features. First, Meomni is not just an aggregator and has not been built for one specific purpose. It is a complex service with dozens of applications. Second, its openness. We are an aggressively open source project driven by the community. Third, our focus on security. And last but not the least, we intentionally do not provide our own basic functionality tools like photo hosting and cloud storage, thus allowing connected third-party services to take their niches.
Can Meomni act as an independent social network? (i.e will people have public Meomni pages through which they can find other people on Meomni and be able to add them, or will I be able to upload music, pictures etc only to my Meomni profile?)
Yes. It is an independent social network. You could have your own public page(if you want). With posts from all of your connected. We will try to refrain from making our own photo hosting, cloud storage and other additional services. Instead we will do our best to offer as many third-party alternatives as we can. They will look and function like they are native to Meomni.
You make a point of being secure & opensource. Do you feel current social networks lack appropriate levels of security?
Most social networks possess too much power and information in their hands. And we as users have so little knowledge about what is stored there and what they do with it. And this is wrong. Our personal data should be in own possession.
Possible business use?
There are several monetization methods for Meomni, and all of them are safe for our users.
First, it is a partnering system with third-party services:
- Extending cloud storage capacity
- Music market
- Specific messaging services
- Integrating third-party online games portals
Our objective is to give fair rights to the users and developers.
Second, it is themes store. We will offer a rich variety of themes, which will completely change the look of Meomni. And of course our users can make their own themes, and even sell them.
Third, it is context advertising with an option to be turned off.
Aims for the future?
Our main aim is of course to raise funds and to release Meomni.