Human Resources
Typical 24: Patrick Tickle, Planview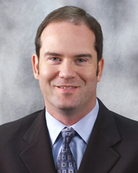 Name: Patrick Tickle
Job title: Chief Product Officer
Company: Planview
Location: Austin, TX, US
Years' experience: 25+ years
1. What time do you reach the office each day?
Always by 8am. I'm an early bird.
2. Is your job varied?
Yes, very. I work across a varied team of marketing, software developers, IT professionals, sales, etc., across a global geography. It's keeps my days dynamic and interesting.
3. Is your job creative?
Yes, learning what our customers need, where the market is heading and creating new products is a very creative process.
4. What do you spend the majority of your time doing?
Meeting with team members across the organisation to help drive strategic direction and ensure that they have the resources required to be successful.
5. Do you personalise your desk?
A little. A few pictures of family and trinkets from traveling abroad.
6. Would you describe yourself as creative?
Yes, solving problems requires creativity.
7. Do you have any quirky daily rituals?
Not really, I am going to assume that coffee in the morning is definitely not quirky.
8. Do you tend to work on your own or with colleagues?
A mix – like most leadership roles – you can't operate successfully without both.
9. How many hours on average do you work a day?
10-11 hours on average.
10. Roughly how much time do you spend each day on email? Taking calls? In meetings?
Mostly meetings, then email. My role is global, so any meetings involve conference calls. There's a lot of them and I'm finding I do less and less 1:1 calls.
11. Do you use social media much for work?
Yes. Its become essential, not at least to stay informed about what's happening in the industry. One of our products is a solution for project collaboration so the social dimension of work is naturally an important focus.
12. What do you enjoy most about your work?
The creative environment that the technology industry demands and the great people I get to work with.
13. What type of music (if any) do you listen to at work?
Grateful Dead, other jam bands and jazz.
14. What do you do for lunch?
I typically try go out for a quick lunch to break up the day. It keeps me focused.
15. Do you socialise with work colleagues?
Not typically outside of the office. I spend a lot of time working so I try to give my family full attention when I'm home.
16. Are there any tasks (through your career) you've been especially glad to get rid of?
Scheduling travel.
17. What is your last task of your day?
I always check my calendar for the next day.
18. How do you like to relax after work?
Read, relax, exercise, hang with family.
19. Do you keep checking email through the evening?
Yes, it's unavoidable.
20. Do you take work projects home with you?
Yes, it's unavoidable too sometimes.
21. What would you say to your 20-year old self?
Have passion for what you do, make great lifelong friends, and explore every new opportunity.
22. If you could try out any job for a day, what would you choose?
An architect. The process of creating physical spaces for people to live and work would be really interesting to take part in, especially as we're developing software for optimizing resources and work.
23. What device did you use to answer these questions?
My trusted Macbook.
24. Do you use your own personal device for work?
Yes, doesn't everyone these days?