Manufacturing and Process Management
Crowdsourcing Innovation: Bojan Smiljanic, Kodama Inc.
Crowdfunding sites are offering a new path for inventors with original ideas. We talk to inventors looking to gain the public's favour...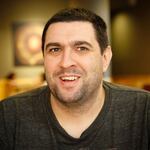 Name: Bojan Smiljanic
Job title: Head of Design
Organisation: Kodama, Inc.
Location: Asia/Pacific
Product: Trinus 3D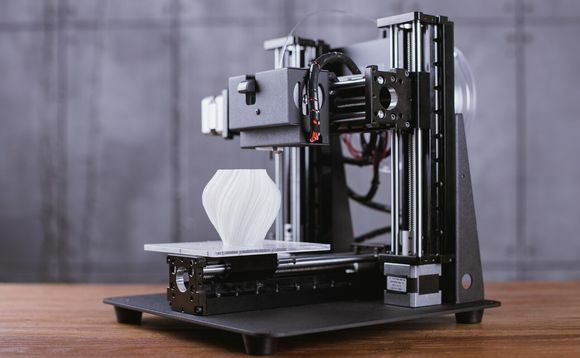 What it does & How it works:
Trinus is a 3D Printer and Laser Engraver made out of industrial grade elements but scaled down to a consumer grade machine to fit everyone`s working space and needs.
What makes it special:
We developed Trinus to be very high-quality build – it is an all metal machine, able to use most available filament types and on top of that to be priced under $500. The market is currently saturated with DIY kits that take ages to assemble and calibrate, that's not the ideal printing experience, especially for beginners. We wanted to change that.
In addition, we have partnered up with the best in Industry; Polymaker & Panowin to ensure the highest possible outcome.
What's your background, and what inspired you to come up with the idea?
I am working as an industrial designer for over 10+ years now and decided to join Kodama, Inc. for several reasons. We have developed Trinus in collaboration with a team of engineers and our idea was to make a pro-level machine but easy to set up, easy to operate and affordable.
Why Kickstarter?
Kickstarter is the best crowdfunding platform and their community is highly supportive, we thought Trinus will be well accepted. So far we are overwhelmed with positive feedback.
Is Crowdfunding good for innovation? How so?
It is good for innovation. Before Kickstarter, you needed to ask your friends or family to invest into your idea, but now there is a whole community of people excited about new products and StartUps like us. This makes it easier than ever before.
Reactions on KS so far?
Our backers are very supportive! We communicate with them every day answering any question they might have, they have suggestions to improve Trinus, some of those we have already implemented.
What have you learned from your campaign?
Kickstarter works like a market validation platform for your product as well, you get all kinds of feedback. Some feedback gives you insights on what to expect when your product goes retail, how to manage customer support and other things.
When is the product due to ship?
We plan to ship all Kickstarter pledges in August.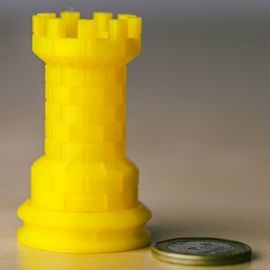 The 3D printing space is a crowded one – especially on the likes of Kickstarter and IndieGoGo – what sets you apart?
Well first thing, we plan to deliver what we promised! The market is crowded but many machines are highly priced and others in the low-end category are very hard to operate. Our Trinus really comes in between having the best of two world.
What do you think are some of the most exciting innovations going on in the industry today, and what would you like to see happen?
If we talk about the 3D Printing industry, it is currently a very exciting time for everyone. Many new techniques are developed, printing speed is faster. 3D Printing could end some standard manufacturing processes like injection moulding in near future.
Do you believe in the "3D printer for every home" scenario or foresee people using 3D printing services as and when they need them?
Yes I do, it is the future but there is still a long way to go. In near future you will print your own tools or household accessories, toys and other stuff. No doubt.
How do you personally use 3D printing?
As an industrial designer , I use it for prototyping. Before I used "Shapeways" and other services but cost and time of delivery was too bad. Today I have the opportunity to test and visualize my ideas in a few hours vs. weeks! How awesome is that!
Possible business use/advantage?
Manufacturing industry, oil, and car industry and many other already heavily use 3D Printing but on industrial scale and at higher cost. We believe to bring the same printing quality and ease of use to every working space.
What's next for the company and the product?
We are set now to finish our Trinus develop, do final testing, manufacture and deliver pledges to our backers. Later we plan to go into retail and offer our product and coming products to distributors.
We also plan to have other heads in 2016, confirmed in a dual extruder, a CNC head is in discussion as well.