Human Resources
C-Suite Career Advice: Tom Gonser, DocuSign, Inc.
We ask industry leading C-suite professionals for their expert career advice...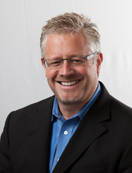 Name: Tom Gonser
Company: DocuSign, Inc.
Job Title: Founder and Chief Strategy Officer
Location: San Francisco, CA with offices in London, Paris, Sydney, Sao Paulo, Seattle and Chicago.
What was the most valuable piece of career advice that you received?
A very successful mentor once told me to try to balance hard work with family. He said nobody ever thinks back and says "I wish I had spent more time working." They say they wish they had spent more time with family. From my perspective, I've always tried to balance this, but never really succeeded. However, if I had never tried, I am sure it would have been much worse.
What advice would you give to someone starting their career in the tech industry?
Don't lock yourself into one area. Keep your eyes and mind open to the entire industry, and follow your passion and interests. This is a time of incredibly rapid change, many jobs today did not exist just five years ago, so it is vital to keep ahead of the curve and lead the disruption rather than be disrupted by it.
What tips would you give to someone aiming for a c-level position?
If you are just starting out, you probably don't know what a 'c-level' position entails. Find a mentor who is in the role you think you want – Chief Technology Officer, Chief Marketing Officer, Chief Operations Officer, etc. then learn about what they do every day, how they are measured, and how they measure themselves. Then evaluate your best path to that position, but be prepared to do your current job really well, as well as the one next up from you to climb the ladder. Also be prepared to move to new companies and industries to broaden your experience as you grow.
Also, the notion of 'c-level' is dramatically different for very small companies to very large companies. Anyone can be a startup CEO, but that is not the same thing as a C-level in a large rapidly growing company.
Are you particularly proud of any career advice that you've given or the career route/development of anyone you've mentored?
There are three things I think are key:
1) You have to start somewhere. Nobody starts at the top, and if they do, they'll fail quickly. Find something you are passionate about enough to tough it out.
2) You can only be excellent in a career you really enjoy. You cannot truly succeed in a job you don't really like and are doing just because of status or income. There are many others who will LOVE that job, and they will always beat you.
3) Nothing succeeds like persistence. Put another way, Winston Churchill said 'never, never, never give up.' You can actually do ANYTHING you put your mind to. People only fail because they stop trying.