Human Resources
Typical 24: Kon Leong, ZL Technologies, Inc.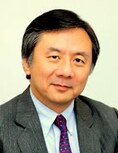 Name: Kon Leong
Job title: CEO
Company: ZL Technologies, Inc.
Location: Milpitas, CA, United States
Years' experience: 35
1. What time do you reach the office each day?
I reach the office at 8:30 a.m. each day.
2. Is your job varied?
Yes, my job is very varied.
3. Is your job creative?
It is necessarily so. In high tech, it's innovate or die, especially when competing against the big vendors.
4. What do you spend the majority of your time doing?
I spend the majority of my time adapting across the board in the sales, marketing and technical functions. Change is a constant and adapting quickly to changes is critical for survival. Hence, the need to do things differently, which may take a bit of time to experiment/figure out.
5. Do you personalise your desk?
There is a certain method to the madness in organizing one's desk. At least it may appear mad to some.
6. Would you describe yourself as creative?
Yes, in the sense of seeing patterns early and connecting the dots early.
7. Do you have any quirky daily rituals?
I like to find weird news unrelated to work.
8. Do you tend to work on your own or with colleagues?
I tend to do both, but with more team than solo work.
9. How many hours on average do you work a day?
On average, I work around 12 hours per day.
10. Roughly how much time do you spend each day on email? Taking calls? In meetings?
I spend about one to two hours a day on email, about one to two hours on calls and three hours in meetings.
11. Do you use social media much for work?
I use social media up to half an hour a day for work.
12. What do you enjoy most about your work?
I enjoy the satisfaction of building something meaningful.
13. What type of music (if any) do you listen to at work?
I only listen to music during my commute, where I listen to all genres from 1960s to mid-1970s.
14. What do you do for lunch?
I eat in for a working lunch and eat out for a social lunch. Odd menus are preferred.
15. Do you socialise with work colleagues?
I socialize when the time and occasion permit.
16. Are there any tasks (through your career) you've been especially glad to get rid of?
I'm especially glad to get rid of filing daily reports—and monthly summaries about those daily reports.
17. What is your last task of your day?
I define the first task of the next day.
18. How do you like to relax after work?
I have diverse interests, including foreign languages/music, researching odd topics and writing, so each day varies.
19. Do you keep checking email through the evening?
I check emails up until dinner.
20. Do you take work projects home with you?
I only take work projects home with me when I am on a deadline.
21. What would you say to your 20-year old self?
I would say the difference between logic and passion is a billion lines of code.
22. If you could try out any job for a day, what would you choose?
A UFO pilot – for a different perspective.
23. What device did you use to answer these questions?
A keyboard.
24. Do you use your own personal device for work?
No, I use company-issued devices.