Swapping in a smart light bulb for a dumb, traditional one is easy. Subbing in a smart light switch for a traditional one is another story, one that usually involves a toolbox, a healthy knowledge of electrical wiring, and the potential for electrocution if you don't know what you're doing. (Always turn off the power at the circuit breaker!)
Even if you're a pro, you can be forgiven for not wanting to mess with the insides of a junction box, which is why Eaton has rolled out the Anyplace Bluetooth Dimmer Switch as part of its Halo Home series. (We reviewed its Halo canister lights previously.)
Eaton's Halo Home Anyplace Switch, as the name suggests, is a light switch that can be put anywhere. It's similar in concept to the Logitech POP Smart Button, except it is exclusively tied to Eaton's smart lighting system (and won't work with other products).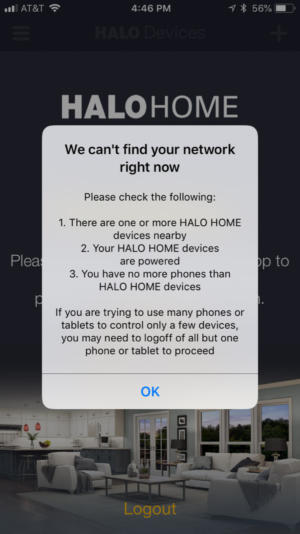 The Anyplace Switch is a slim, Bluetooth-powered device intended to look like a regular light switch, about the size of half a deck of cards. It can be mounted on the wall with tape or screws, or left unattached so it can be taken anywhere—up to 100 feet from the nearest Halo Home device—much like a remote control. (It's powered by three coin-cell batteries, which are included.)
There's not a lot to it; there are no moving parts, in fact. The oblong slider in the middle works as a dimmer, or you can tap on the top of that slider to turn the light on, tap on the bottom to turn the light off. It's handy to be able to leave it on the coffee table or mount it next to your bed, though its touch-sensitive panel has hair-trigger sensitivity, which may have you accidentally turning lights on or off with the brush of your hand.
There is, however, a bigger catch or two to consider. First is actually setting up the device. It's important to note that while Eaton's Halo Home lights can be used with third-party hubs like Wink and SmartThings, the switch cannot. More importantly, if you use set up those lights with another hub, they won't work with the switch. Rather, you must use Eaton's Halo Home app to first set up the lights, then use the same app to connect the switch to those lights. This greatly limits its utility if you've already invested in smart home infrastructure.
The app itself remains undercooked. I had significant trouble with setup, starting with its requirement that you register and confirm an email address to use it at all. (This is a bit much, considering this is merely a Bluetooth switch.)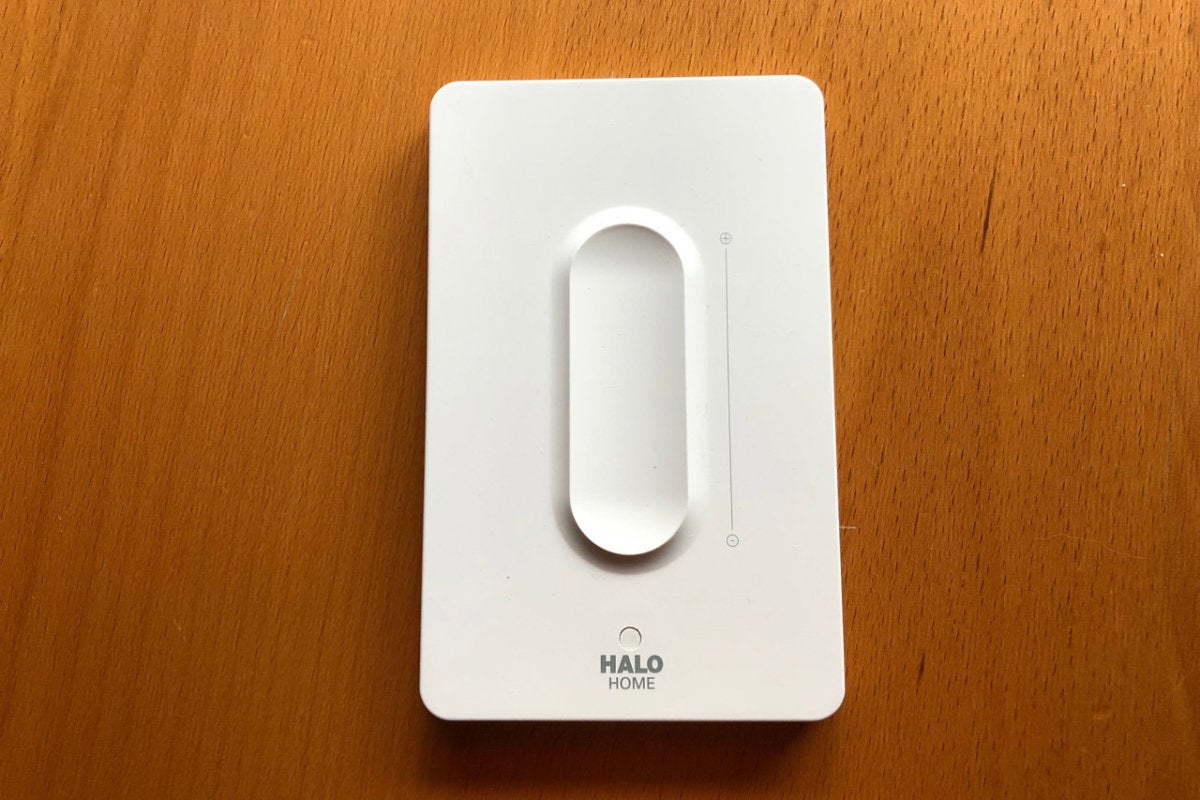 When I first tried to set up the app, I never received the required email confirmation, even after waiting for more than a day. I eventually tried again with a different email address, which worked. Once registered, I found the app still to be quite buggy. You are required to set up lights first, then the switch, but the app at first didn't find my lights at all. Error messages are lengthy, cryptic, or both.
Though it tried my patience, eventually I did get everything working and stable. In actual operation, however, the switch leaves much to be desired. Turning lights on and off with a tap works well, but the dimming function is erratic and jerky. The dimmable range of the lights when using the switch is surprisingly limited, which I could easily test by dimming the lights through the mobile app. There, dimming was smooth and operated over a full range of brightness. With the switch, dimming was halting and difficult to get "just right."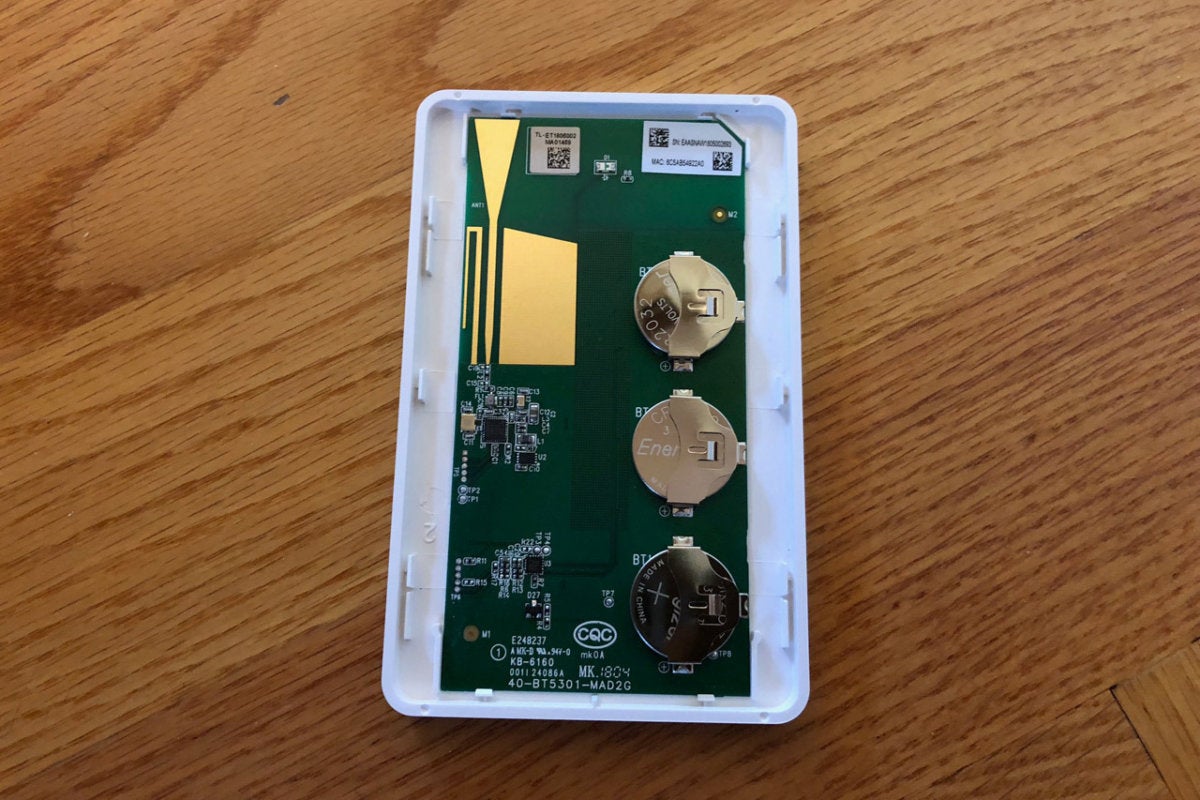 It's also worth noting that if you don't remove the in-wall switch, having a second, mobile switch might present its own challenge. If the lights are accidentally turned off from the in-wall switch, the mobile switch won't work at all (because the lights will be unpowered). The likely upshot of this is that forgetful users will tape the wall switch into always-on position, which will solve the problem but won't do much for your décor.
Finally, at nearly $50, the Halo Home Anyplace Switch isn't cheap, particularly considering that it only works with Eaton's products and simply doesn't work all that well. Even if you do like the Halo Home lights (which I do), you can find more versatile switches, mobile or not, to let you control them.