After admitting that it was purposefully throttling some older iPhones in order to conserve battery life, Apple has announced a new program that offers replacement batteries to all customers that may be affected. Here's how you can get one:
Is my iPhone part of the battery replacement program?
If you have an iPhone 6 or later you are eligible to receive a battery as part of the program. The complete list of phones included are:
iPhone SE
iPhone 6
iPhone 6 Plus
iPhone 6s
iPhone 6s Plus
iPhone 7
iPhone 7 Plus
I have an iPhone 5s. Am I out of luck?
It seems that you are. But you have nothing to lose by heading to your local Apple Store and talking to one of Apple's Genius repair technicians.
How much does a new iPhone battery cost?
Apple is charging $29 to install the battery, a savings of $50 over the usual $79 out-of-warranty price for replacing the battery.
How long does the battery replacement program last?
Apple has already begin swapping out batteries and says the program will last through December 2018.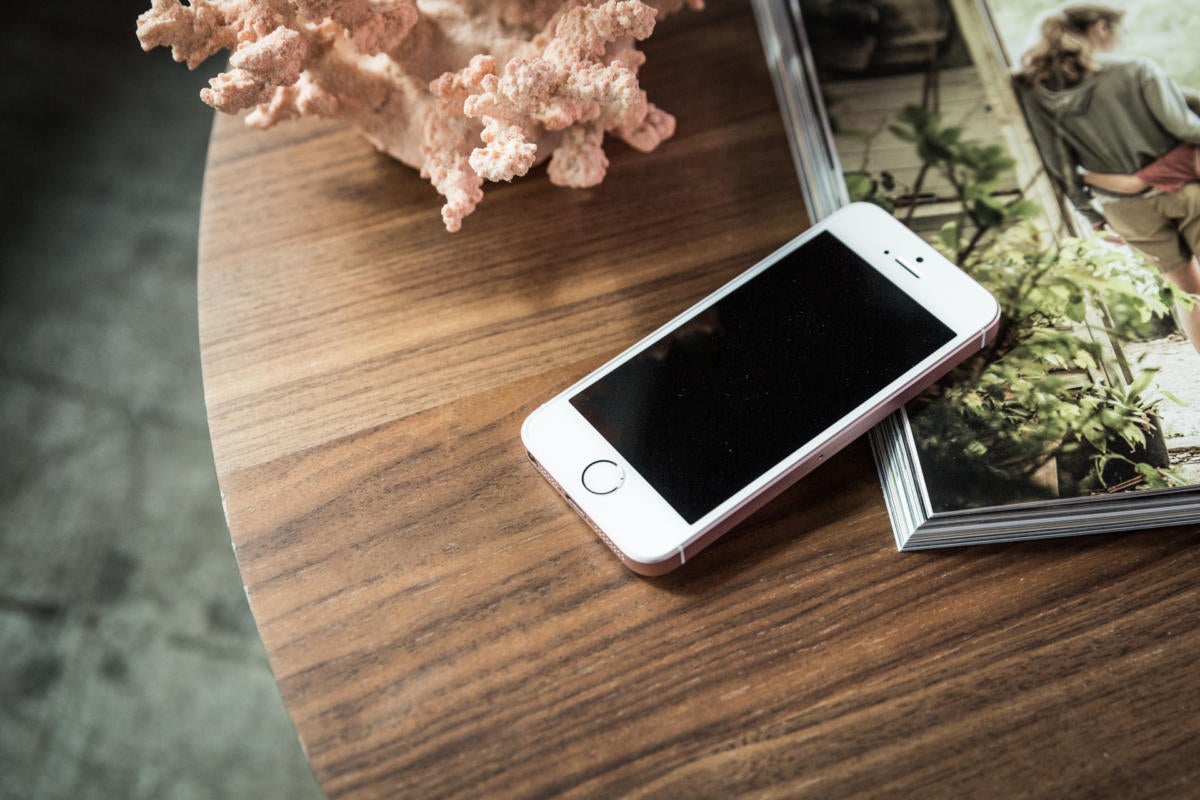 What if I have AppleCare+?
AppleCare+ provides two years of hardware repair coverage, so if you phone is within the coverage window, Apple will replace your battery for free.
How do I initiate a battery repair?
Head over to Apple's support page, choose iPhone, then Battery, Power & Charging, and select the problem you are having. From there you can choose to chat online or over the phone, or schedule an appointment to bring it into an Apple Store for repair.
Do I need to make an appointment at an Apple Store?
You don't have to make an appointment, but it will likely cut down on the wait time if you do, especially if you plan on visiting the Apple Store on a weekend. Apple Stores tend to be very crowded on Saturdays and Sundays.
How long will I have to wait?
Battery repairs are generally completed within an hour. However, the precise wait time will depend on the work load at your particular Apple Store.
Can I mail my iPhone to Apple?
Yes, the program is available via mail, though that means you'll likely be without your iPhone for a few days. When you initiate a repair via mail, Apple will send a pre-paid shipping box for your iPhone and promises to return it in 3-5 business days.
Is there anything I need to do before I bring my iPhone in for a battery replacement?
Run a backup. While Apple probably won't need to reset your phone, a cracked screen or damaged enclosure could cause issues with the swap that requires a full restore. So you'll want to run an iCloud or iTunes backup before you head to the Apple Store to make sure your data won't be lost.
I recently paid full price to replace my battery. Can I get a refund?
Possibly. French Apple enthusiast site iGeneration is reporting that Apple will refund the $50 difference to customers who recently paid $79 for a battery replacement on one of the affected models. However, Apple has not officially announced a refund program, so it may depend on the Apple specialist that you speak to.
How do I know if my iPhone is one of the affected models?
If your phone has been sluggish over the past few months, your battery is likely the culprit. Back in iOS 10.2.1, Apple added a power-management feature to iPhone 6, iPhone 6 Plus, iPhone 6s, iPhone 6s Plus, and iPhone SE that throttles the maximum performance to compensate for declining battery life. When you take your phone in for repair, Apple will run a diagnostic test to check the battery life, but iGeneration is reporting that batteries will be replaced regardless of the results.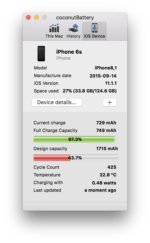 How do I check my own iPhone's battery life?
Apple doesn't yet offer any diagnostics for checking battery health, but you can use third-party Mac app coconutBattery to get an quick overview of your iPhone's battery. After downloading the app, plug in your iPhone, allow it to be used by your Mac by pressing Trust on your iPhone, and launch the coconutBattery app on your Mac or PC. Then select the iOS device tab to see your iPhone's charge capacity.
What is Apple doing to stop this from happening on my new iPhone X?
Battery life will be an issue for as long as iPhones use rechargeable lithium-ion batteries, but Apple is promising to be more transparent about the issue going forward. As part of an upcoming iOS update, Apple will be adding new features to the battery tab in Settings that provide some visibility into the health of the battery, something users have wanted for years. While this won't fix the problem, it will let users target potential issues before they affect performance and get them rectified.