Updated 01/25/18: Apple has released Beta 2 to developers. The big addition is the Battery health feature on some iPhone models.
Hot on the heels of iOS 11.2.5, which brought HomePod support, Siri news, and a fix for the Messages text bomb, Apple has started to release betas of iOS 11.3. And it's going to have some pretty cool features on board, including the one we've all been waiting for: a toggle for CPU throttling on phones old batteries.
Here's everything you need to know about what's in iOS 11.3, when it's coming, and how to install the beta.
What's in iOS 11.3?
Battery and Performance
As promised, Apple will bring some much-needed power management to the battery settings in iOS 11.3. Apple says users will now be able to see their overall battery health, and will recommend if it needs to be serviced. You will also be told if your battery is triggering a chip slowdown, and can choose to turn that feature off. The switch will only be available for iPhone 6, iPhone 6 Plus, iPhone SE, iPhone 6s, iPhone 6s Plus, iPhone 7 and iPhone 7 Plus.
The feature first showed up in Beta 2. Head to Settings > Battery > Battery Health (Beta) and you will see the peak capacity (relative to a brand-new battery) and whether or not your phone is capable of sustaining peak performance. If your older iPhone is subject to slowing down because the battery can no longer deliver the necessary peak voltage for full performance, this is where you would see it. Presumably, this is also where you would disable such throttling.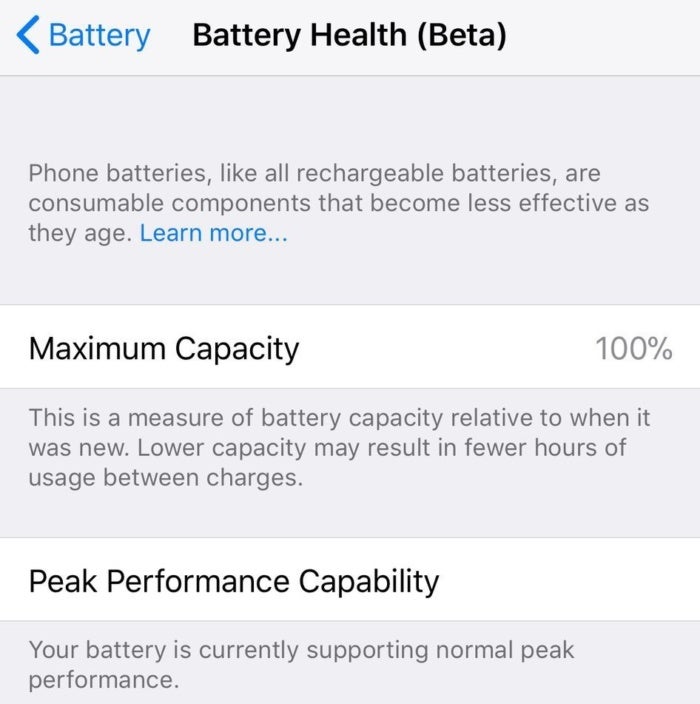 iCloud Messages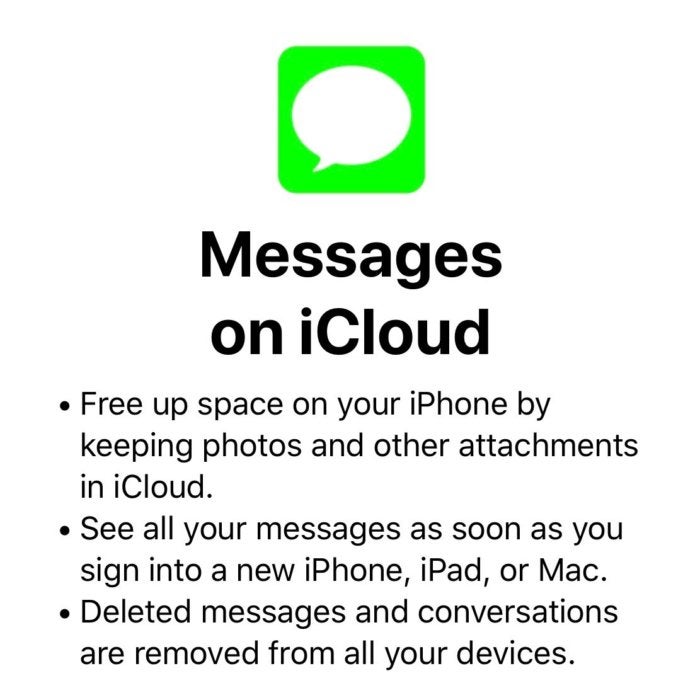 One of iOS 11's most exciting features, promised way back in June 2017, may finally land in iOS 11.3. The first developer beta includes the ability to opt in to Messages on iCloud. This stores all your Messages on your iCloud account, freeing up space on your device and keeping everything in sync between all your iOS and macOS devices. Sign into a new device and see your whole Messages history right away. Delete a message on one device and it's gone everywhere. Finally!
ARKit 1.5
Apple is also upping its AR game in iOS 11.3 with ARKit 1.5, bringing, "even more immersive AR experiences that better integrate with the world and giving them the tools to power a new generation of AR apps." Apple says that the new ARKit will be able to recognize and place virtual objects on vertical surfaces such as walls and doors, as well as map non-square surfaces such as circular tables.
Tim Cook has been a huge proponent of AR, and just yesterday told the Financial Post that "AR is the most profound technology of the future," Cook said in an interview. "It amplifies human performance. It amplifies humans, not substitutes, and doesn't isolate. I'm a huge believer in it."
Animoji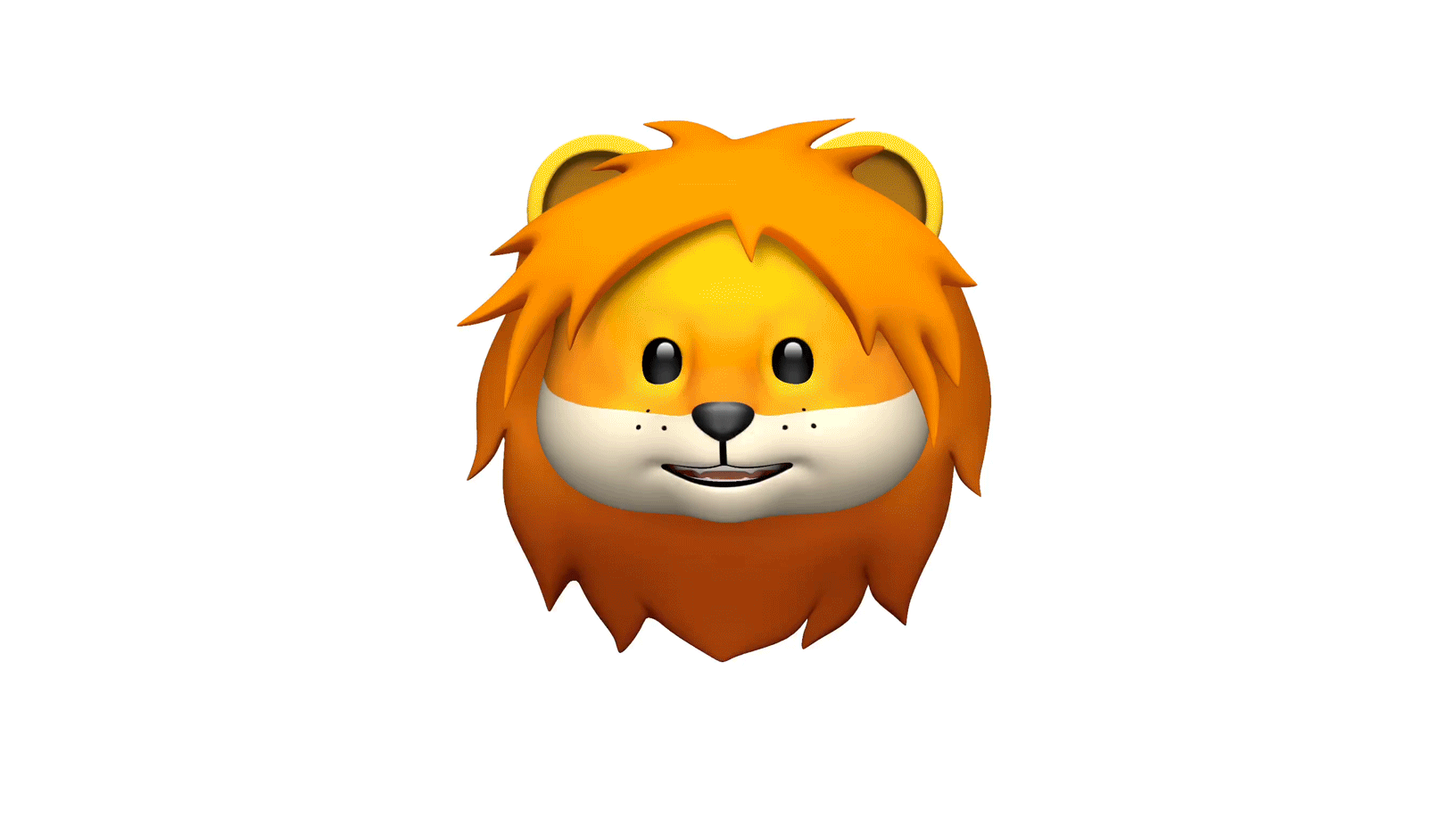 iPhone X users will also get four new Animoji to play with: a lion, bear, dragon, and skull.
AirPlay2
If you have an iPhone or iPad with iOS 11.3 beta and an Apple TV with tvOS 11.3 beta, you can use the multi-room audio feature of AirPlay 2 to play back audio to multiple Apple TV devices in multiple locations. You can also control different audio playback on different devices at once from your iOS device.
This is a key feature of AirPlay 2, but it's only really available to those with multiple Apple TV devices right now. In the future, the multi-room audio feature will come to third-party speakers and Apple's own HomePod (probably together with the final public release of iOS 11.3, or possibly a future beta release).
Safari 11.1
iOS 11.3 (and macOS 10.13.4) ship with Safari 11.1. The new version sports a number of new features, including:
Service Workers. Implement background scripts for offline web applications and faster web pages.

Payment Request. Provide a consistent user payment experience in Safari using a standards-based API.

Security Improvements. Improved protection against memory corruption and code execution attacks.

Web Inspector Updates. New designs for the Network Tab and the Styles sidebar in the Elements Tab.
Users can expect better password autofill (including in apps that use Web View), a better Reader mode, and improved protection against cross-site web tracking.
Business chat
Apple will add a new feature to Messages called Business Chat that will let users communicate directly with businesses, including Discover, Hilton, Lowe's, and Wells Fargo. Apple says customers will be able to schedule service appointments or make purchases without sharing contact information.
Health Records
iOS 11.3 will also feature a new Health Records app that aims to streamline patients' medical data across health-care providers. According to Apple, the passcode-protected app will collect health data from various institutions and organize the it into a single view, including notifications for lab results, medications, conditions.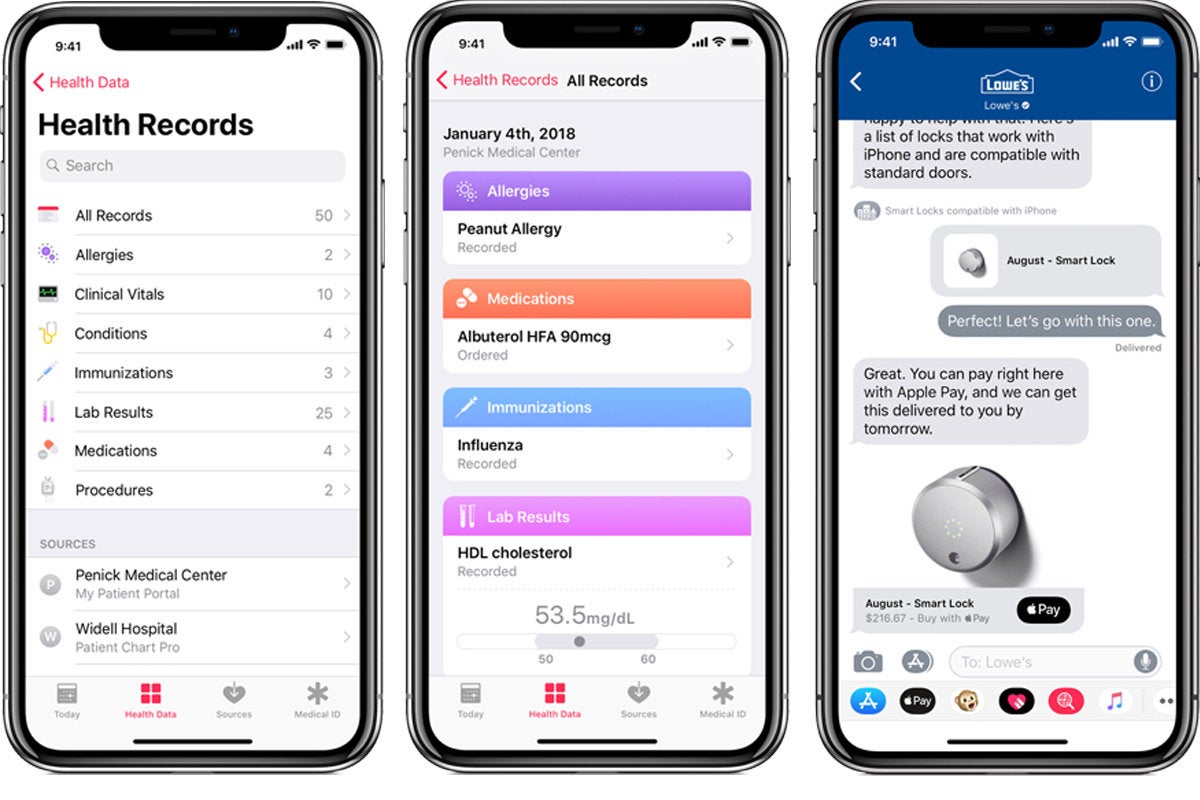 Videos in Music and News
Among the other additions in iOS 11.3 will be music videos inside Apple Music and news video clips inside Apple News. We don't yet know how this will impact navigation in Apple Music, as the feature has not been implemented there as of yet.
HomeKit and AML
Apple is highlighting HomeKit software authentication (a feature it first talked about last year), which removes a big barrier for smart home gadget makers. They used to have to include a special secure authentication chip in their products to support HomeKit, but no longer.
Apple will also support Advanced Mobile Location (AML). This is a feature used primarily across Europe that will automatically turn on location services and text your location to emergency responders when you call emergency services. It has been supported on Android since 2016 and already has some high-profile success stories, so it's good to see Apple jumping on board.
When will iOS 11.3 be released?
Apple rarely gives exact release dates for iOS point releases, but has given a general time frame of "this spring." So far, only the first two betas have been released. Given the many new features in this release, we expect at least four or five beta releases, possibly many more. We doubt iOS 11.3 will release before March.
How can I get it?
If you're a developer, you can get the developer releases from the Apple Developer site.
If you're a regular user and want to join the beta test, you'll need to head to beta.apple.com on the device you want to run the beta on. You can enroll there, and download a special profile that will allow your device to download the beta releases. After that, new beta releases will be delivered just as regular iOS updates are: you'll get a notification when one is ready, and can check manually by going to Settings > General > Software Update.