Super Bowl LII is almost here and whether you're a fan of the Philadelphia Eagles, the New England Patriots or the commercials, you'll want to sit down to a great picture. For cord-cutters, the game is available via free over-the-air television on NBC starting at 3:30 p.m. ET.
Here's how to watch it.
OTA (Over The Air)
The easiest way to tune into the playoffs and the Super Bowl is to plug an antenna into your TV and tune to your local TV stations.
All the action is available over the air, and anything you install now will also be good for the Winter Olympics, Paralympics and numerous other sporting events, news, and entertainment for years to come.
If you live in a city, you can probably get away with an indoor antenna that costs less that $50, but you might need an attic- or roof-mounted antenna if you live a bit further away from a transmitter. Read our complete guide to choosing a TV antenna and select one that will pull in the weakest of the major networks, then you'll be set for next year's football season too.
Also read why you should have an antenna even if you can get TV via cable or the internet--a Comcast outage in the D.C. area during last year's game caused thousands to miss most of the action.
[ Further reading: The best over-the-air TV antennas for cord cutters ]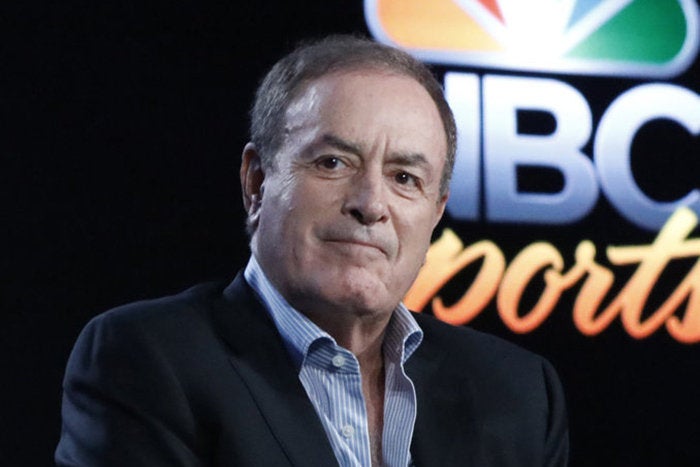 Streaming Services
There are more ways than ever to watch The Super Bowl online, but NBC has made it easy this year: from noon ET on Super Bowl Sunday, NBC will stream 11 hours of entertainment live via its website to anyone in the U.S.
"Super Stream Sunday" will include NBC's coverage of Super Bowl LII, the half-time show and the pre- and post-game shows. You won't need a pay TV login to access the coverage and stream live.
The game is also available online via NBC's local broadcast stations through one of the pay TV providers below. Availability of local broadcast TV channels is not universal, so check what's available to you before you sign up. And remember, for the Super Bowl, you're looking for your local NBC affiliate, not NBC Sports.
Also, check that the device you are intending to watch the game on is compatible with the service you plan to use. All the options listed here offer a free trial of between five and seven days, so sign up for that first to make sure everything works.
Sling TV
Sling's Blue package carries local broadcast stations in only a handful of major markets: New York, Los Angeles, Chicago, Philadelphia, Dallas/Fort Worth, San Francisco Bay Area, Washington D.C., Miami/Fort Lauderdale, San Diego and Hartford/New Haven, At $25, it's the cheapest monthly subscription you can get that includes the playoffs and the Super Bowl. Sling works with Roku, Amazon Fire TV, Apple TV, Android TV, Chromecast, and smart devices from Samsung, LG, LeEco, ZTE, and Xiaomi.
Check your channel line up at Sling's support site.
Fubo TV
If you're just interested in the NFL playoffs and the Super Bowl, the sports-heavy Fubo TV service is the way to go. It costs $20 for the first month of service, but the price then jumps to $40 ($45 in New York and New England), so it's only the cheapest if you intend to cancel after the first month. Fubo is compatible with Android and iOS devices, Apple TV, Amazon Fire TV, Roku, Chromecast, and is in beta for Android TV.
Fubo lists the local broadcast affiliates available.
YouTube TV
Google's subscription TV package comes with all the familiarity of YouTube and costs $35 per month. Make sure your device is compatible. It's restricted to Android Lolipop, iOS 9.1 and above, or a web browser. It can also stream on TVs via Chromecast, Android TV, some Samsung and LG smart TVs, Xbox One, and Apple AirPlay.
You can find a list here of all the markets where YouTube TV has launched.
DirecTV Now
The streaming offshoot of the satellite TV provider offers the NFL playoffs and the Super Bowl in its cheapest package at $35 per month. It's compatible with Roku, Apple TV, Amazon Fire TV, Chromecast, Android, and iOS devices and browsers.
You can check local channel access with your zip code.
Hulu TV
Hulu's live TV service costs $40 per month and also comes with the company's streaming library. Live TV is compatible with a wide range of devices including iOS, Android, Roku, Fire TV, and Fire Stick, Apple TV (4th gen), Chromecast, Xbox One and Xbox 360, and some Samsung smart TVs.
Hulu lists all channels available via a link on this page.
PlayStation Vue
The "Access" package of Sony's streaming TV service offers the major broadcast networks in many markets and a bundle of other channels for $40 per month with a five-day free trial. Despite the name, you don't need a PlayStation to watch. Vue is also compatible with Roku, Amazon Fire TV, Apple TV, Android TV, and via the web.
Check local channel availability with your zip code.
Philo
The newest online streaming destination doesn't offer access to local networks at present, so it won't be any use for watching the games.