With cryptocurrency miners driving graphics card demand through the roof, you won't find any jaw-droppingly good graphics card deals this Black Friday. But if you've been resenting the idea of overpaying for a GPU, this is the time to buy. During Black Friday 2017 you'll finally be able to purchase video cards without paying through the nose. If you're lucky, you might even snag a free game with it.
Look to Radeon for most of the best Black Friday graphics card deals. GeForce discounts are much more rare. Don't get me wrong, even Radeon prices are still inflated with these "deals"—you won't find a Radeon RX 570 selling for anywhere near its $170 suggested retail price. But you can find capable 1080p options with 4GB of onboard memory at around $200 for the first time in a long time, among a few other gems.
These are the best Black Friday graphics cards deals we  could find for every resolution—and every budget. Check out PCWorld's guide to the best graphics cards overall for a big-picture look at the video card market, but any deals we mention here are worth your money. Through 11:59 p.m. Pacific time on November 22, you can save an additional $25 on any Newegg order over $200 if you pay with your Mastercard's Masterpass feature. Use promo code MPBF17 to claim it.
Just be sure to file those mail-in rebates (MIR), and check out PCWorld's explainer on the cheapest gaming PC you can build on Black Friday if you're hoping to build a play-ready rig from scratch without breaking the bank.
Best deals: Budget graphics cards
We generally prefer the GeForce GTX 1050 over AMD's Radeon RX 560 when it comes to budget graphics cards, but the discount on this one makes it worthwhile since Nvidia's budget graphics cards are still  selling for $120 or more. Look for this card to deliver 30 to 60 frames per second at 1080p resolution. You may need to bump graphics down to Medium settings on especially strenuous games.  
Best deals: 1080p graphics cards
Buy these ASAP if you've been waiting for better prices on "sweet spot" graphics cards designed to hit 60 frames per second at 1080p resolution, as they're the best deals we've seen in a long while. Cards in this class have been selling for $250 to $300 in recent weeks.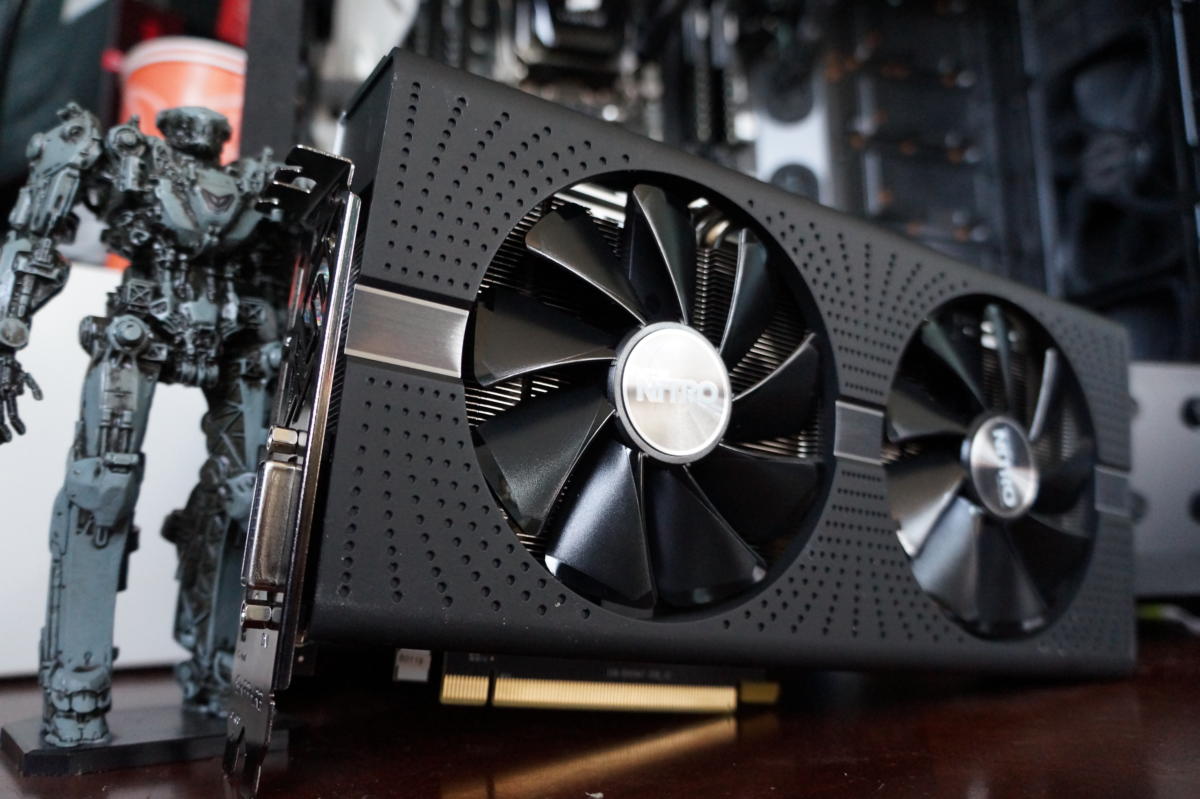 The Radeon RX 570 clears the 60fps barrier in modern games at high visual settings. The Radeon RX 580 is even faster, and can be used for gaming on 2560x1440-resolution monitors as well, if you don't mind dialing back some graphics options. If you plan to play at 1440p, consider spending more for the 8GB version of the Radeon RX 580, which doubles the base capacity. You'll also find a couple of deals on the 6GB version of Nvidia's GeForce GTX 1060, which performs comparably to the 8GB Radeon RX 580.
We normally don't recommend the 3GB version of the GeForce GTX 1060 for high-end 1080p gaming because some modern games are starting to demand 4GB of memory or more to run on maxed-out settings. That said, the 3GB GTX 1060 still plays just fine, offering performance comparable to the Radeon RX 570, and the price is certainly right for the Black Friday deals listed below. Just be aware that you may need to bump some settings down to run more memory-intensive games in the future.  
Best deals: Enthusiast graphics cards
The deals thin out a bit when you move into enthusiast graphics cards designed for 1440p and 4K gaming. The GeForce GTX 1070 is selling for above MSRP and isn't receiving many discounts. AMD's rival Radeon Vega graphics cards are largely sold out or selling for inflated prices as I write this two days before Thanksgiving.  
You'll find some Black Friday deals on GeForce GTX 1080 cards, though. You won't find many selling for big discounts, but you can score a sweet customized card with enhanced cooling and factory overclocks for reasonable prices. Many models are shipping with a free copy of Destiny 2 as well.