Smart speakers are great, but smart displays are even better. They can do everything a smart speaker can do, but they can also show you things: Videos, lyrics, maps, commute conditions, weather reports, live TV, art, photographs, who's at the front door or sneaking through your backyard. When you don't want to use your voice, a smart display lets you control lights, your thermostat, door locks, and other smart home devices with touch instead.
Two players dominate the smart display market today: Amazon, with its Echo Show, powered by its Alexa digital assistant (we won't consider the smaller Echo Spot here), and Google, with its Google Smart Home Hub, powered by its Google Assistant. After in-depth comparisons on seven eight counts, one emerges as the clear winner.
Round 1: Digital assistant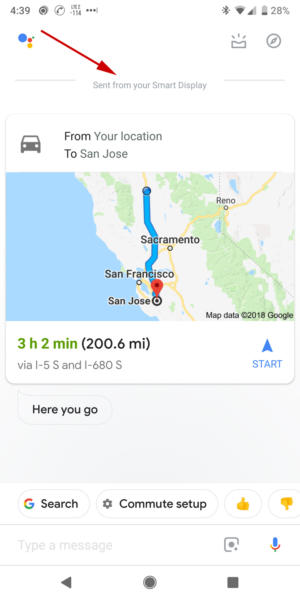 "Alexa" rolls off the tongue easier than "Hey Google," and Amazon gives you more alternative wake words, too: You can say "Amazon," "Echo," or—a favorite of Star Trek fans—"Computer." You can also use a different wake word for each Echo device, although I would find that confusing.
There are just two ways to summon Google Assistant: "Okay Google" or "Hey Google." On the upside, Google's phrases are gender neutral, and you can choose from a range of both male- and female-sounding voices, as well as different accents (vaguely American, British, or Australian). Plus, having to say two words makes it less likely that you'll wake Google Assistant by accident. I have several of both types of smart speakers in my home, and the Echo's are inadvertently summoned far more frequently.
But that's the least important consideration when evaluating digital assistants. If you're an Android smartphone user, the hooks Google Assistant has into that operating system make it vastly superior to Alexa on several counts. Ask Alexa for directions, for instance, and she'll inform you how long it will take to get to your destination and the basics of the routes you should take. Ask the same on a Google Home Hub and you'll get a basic map along with verbal suggestions for the best route and an estimate as to how long the trip will take. Now look at the notifications on your smartphone: You'll see this same information plus you can get detailed directions and navigation instructions. It would be even better if those navigation instructions appeared on your Android Auto-equipped car's navigation system, but the integration doesn't extend that far.
Winner: Google Home Hub
Round 2: Voice recognition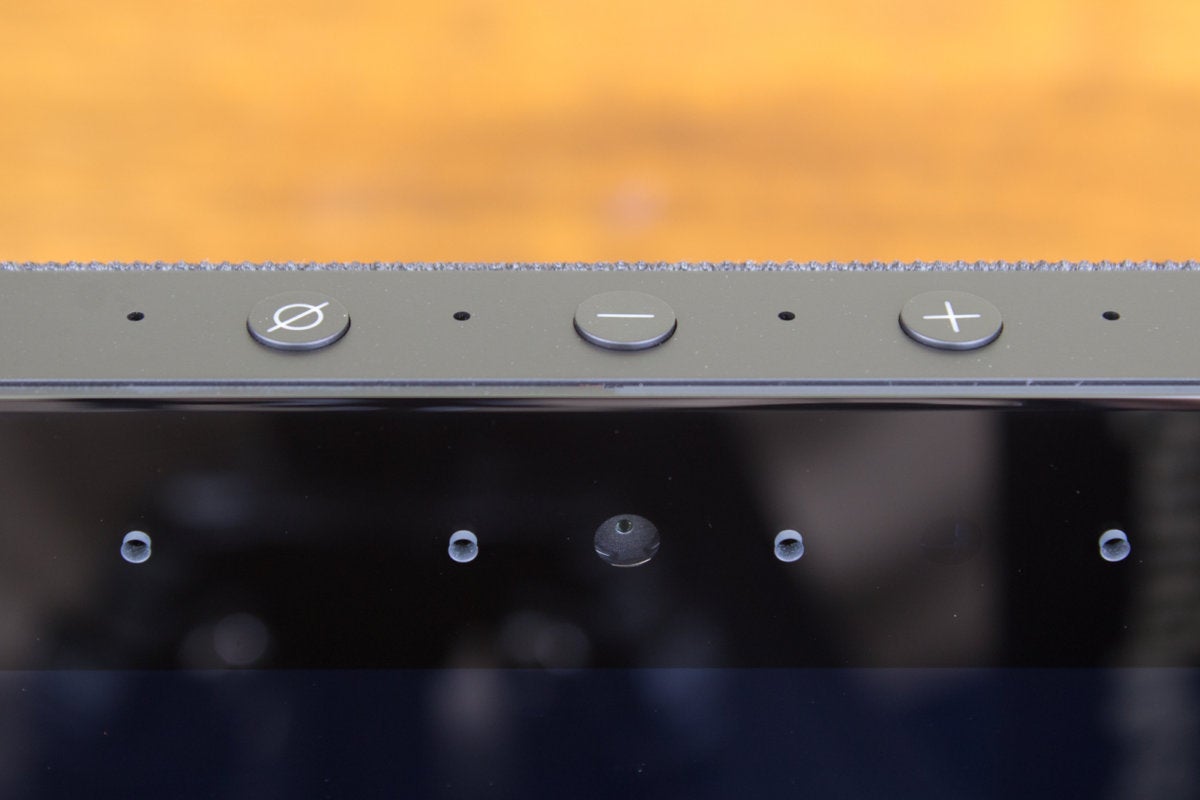 Apart from the Alexa miscues described above, both the Echo Show and the Google Home Hub are very good at recognizing their wake words, even while playing music, and both have strong voice-recognition capabilities. In both cases, these smart speakers can be trained to recognize different members of your household, so that the results they deliver are relevant to the person speaking.
Winner: This one's a tie
Round 3: Parental controls
Both platforms support accounts/profiles for children, too, but Amazon's effort—via Amazon FreeTime on Alexa—is more robust. There's a parent dashboard that lets you see what content your children are exposed to and for how long, and you can limit when Amazon FreeTime is enabled on Alexa. You can also enable or disable a child's access to Alexa's smart home control to prevent mischief.
On the Google Home front, children under the age of 13 can't stream YouTube videos or music from YouTube Music or Google Play Music, they can't make purchases, or use non-Google apps that aren't labeled "Apps for families on Google Assistant."
Winner: This one's close, but Amazon wins
Round 4: Onboard camera
This might not be the most important feature a smart speaker can have, but Google's decision to omit one from the Google Home Hub renders it the most interesting one. When JBL and Lenovo rolled out Google Assistant-powered smart displays at CES last January, both companies' products—the JBL Link View and Lenovo Smart Display respectively—had cameras onboard. Multiple sources have told me on background that Google strongly encouraged this design decision, so that users could make video calls using Google Duo.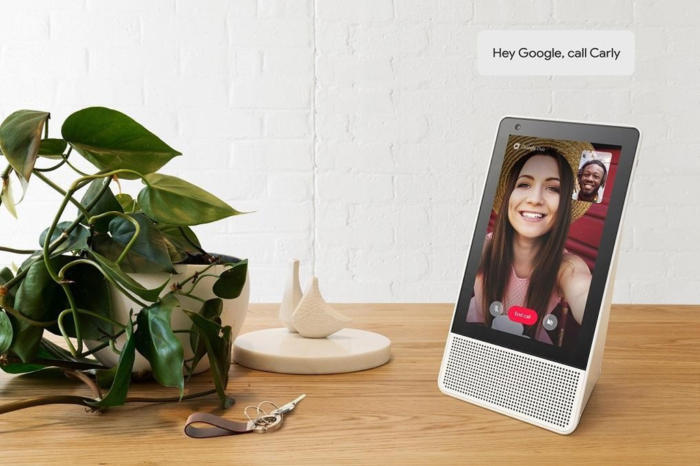 Imagine those companies' surprise when Google not only launched the Google Home Hub without a camera, but also undercut its partners by making the Home Hub's display much smaller, significantly reducing its build cost in order to sell it for $149. Google then marketed the camera's absence as a consumer benefit, based on privacy concerns.
Indeed, some will view the Google Home Hub's lack of a camera as a privacy plus, but I don't. If you have deep privacy concerns, you probably shouldn't buy a smart speaker in the first place. As for me, I frequently use the camera on the Amazon Echo Show to make video calls to my children and grandchildren who have moved out of state, and they stay in touch with each other the same way. It has kept our family closer.
Winner: Amazon Echo Show (2nd Gen)
Round 5: Depth and breadth of the ecosystem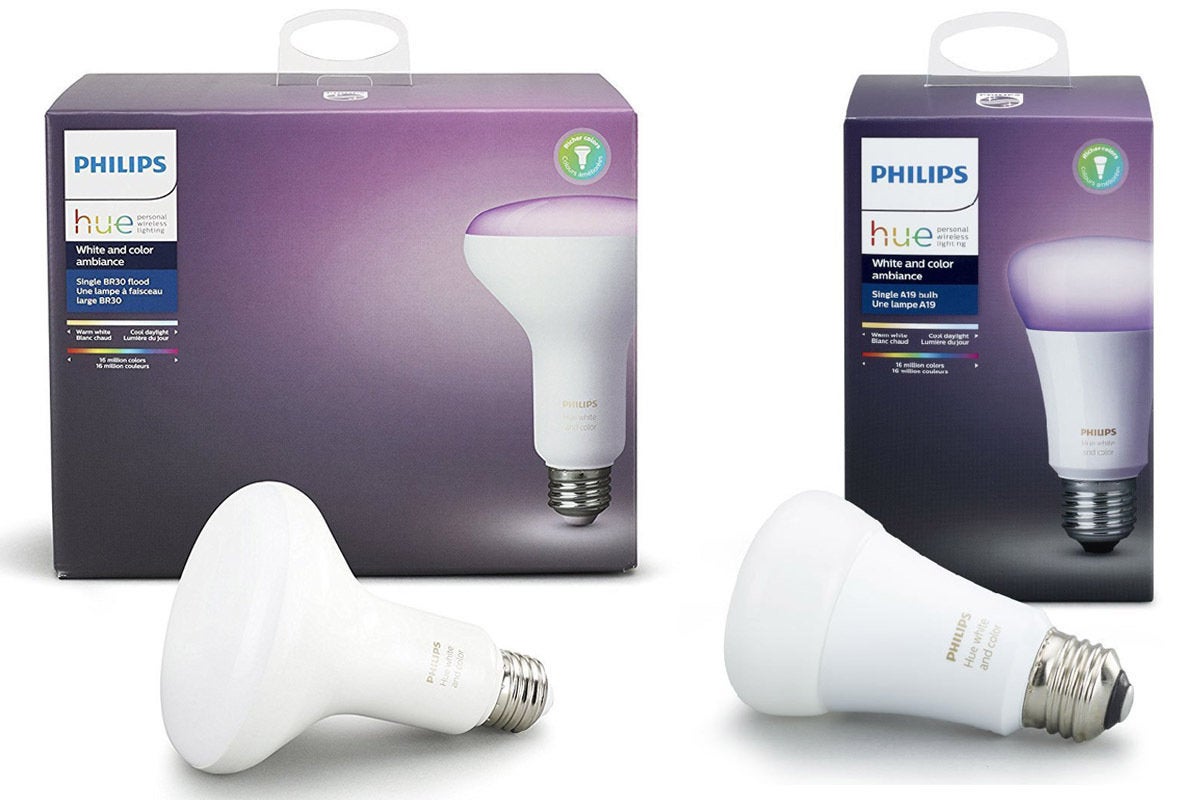 More products and services support Alexa than support Google Assistant today, but that advantage is waning, and Google will achieve parity soon. Most new smart home devices and systems coming to market support both digital assistants, so it's unlikely that either platform will pull ahead of the other. Smart displays and smart speakers themselves, on the other hand, typically support either Alexa or Google Assistant, not both. (Sonos is an exception, although it's taking the company much longer to add Google Assistant to its Alexa-enabled Sonos One speaker than it had anticipated.)
There are some areas where the two ecosystems might never achieve parity, however, and that's related to the services that each manufacturer has to offer. You can't watch Amazon Prime videos on a Google Home Hub, for example, and you can't watch YouTube videos on an Amazon Echo Show (at least not easily. Alexa will open a web browser and take you to YouTube, but you can't ask Alexa to play YouTube videos).
Winner: This one's a tie
Round 6: Smart home hub features
Both smart displays are equal when it comes to support from smart home device manufacturers. Pretty much everything that works with the Echo Show also works with the Google Home Hub, though it's always a good idea to verify compatibility before you buy something.
Amazon, however, has the better smart home hub in the Echo Show, because it incorporates a ZigBee radio. You won't need to buy anything else to control ZigBee lights, sensors, and other smart-home components. DIYers can also choose from the burgeoning collection of Wi-Fi smart home devices. But I would encourage anyone going down that path to install a mesh Wi-Fi router that will deliver at least some of the coverage and self-healing-network benefits that more purpose-built smart home radios such as ZigBee and Z-Wave have to offer.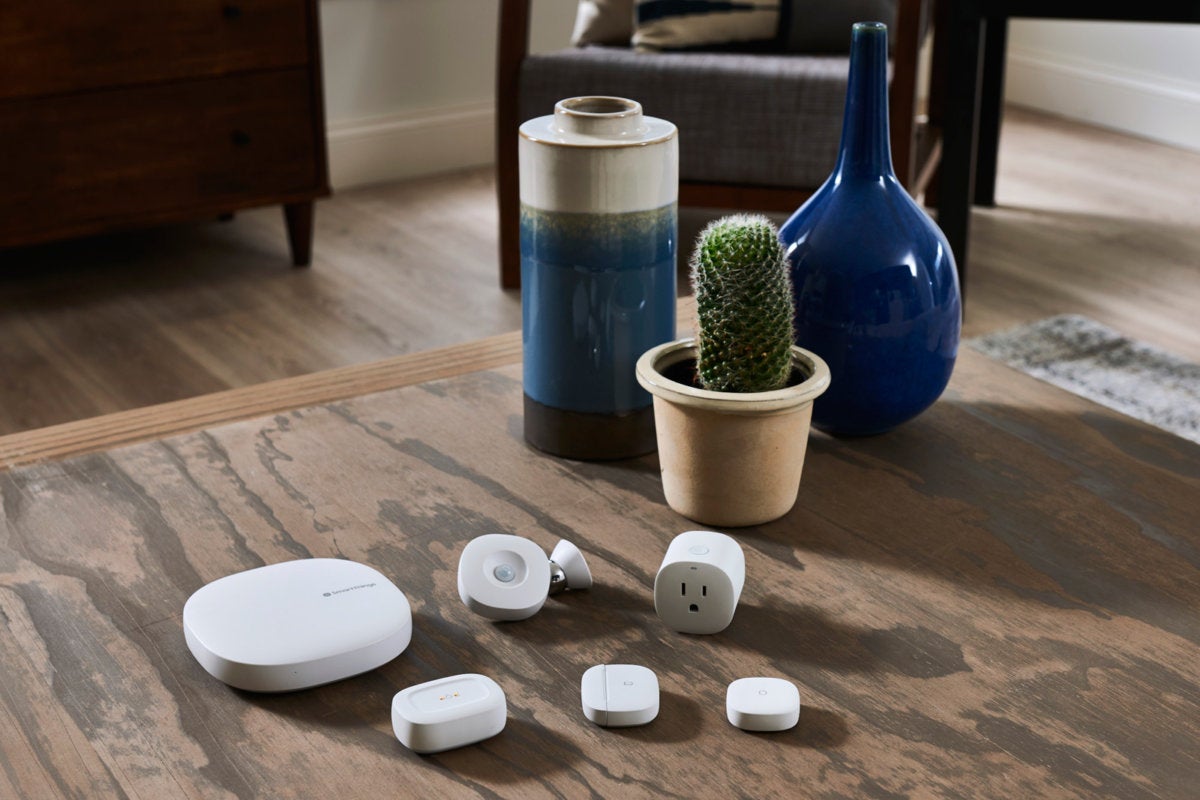 That said, smart home enthusiasts will be much better served by a more full-featured controller, such as a Samsung SmartThings on the DIY front, or a professional smart home service from the likes of ADT Pulse or Vivint Smart Home if you want someone else to handle installation.
Winner: Amazon Echo Show (2nd Gen)
Round 7: Display size and resolution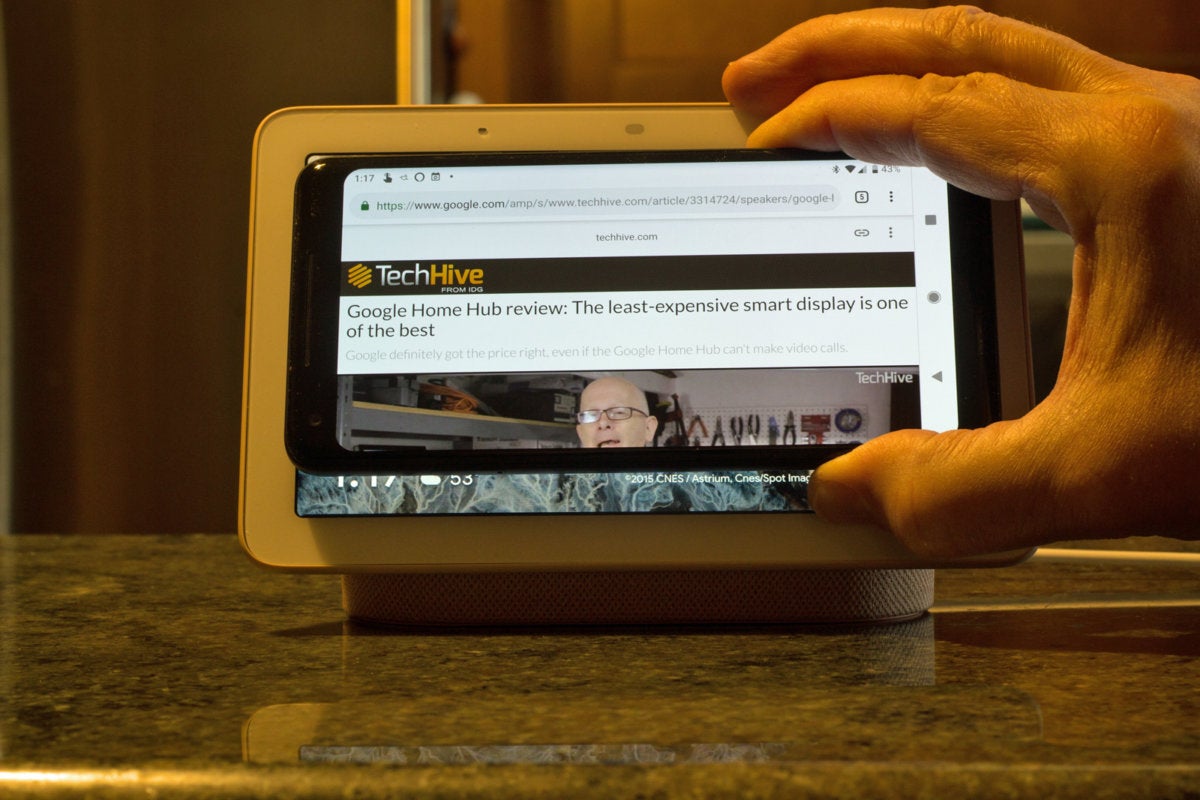 The differences on this count couldn't be more dramatic. The second-generation Amazon Echo Show is outfitted with 10.1-inch touchscreen display offering resolution of 1280 x 800 pixels (video is displayed at 720p). The Google Home Hub's 7-inch touchscreen is not much bigger than a large smartphone and offers resolution of just 1024 x 600 pixels.
Neither smart display will ever replace a TV, not even a small one, but the Echo Show is at least big enough for more than one person to watch at the same time. That said, the Google Home Hub's display is significantly brighter, even when you turn the Echo Show's ambient brightness setting off. If you're looking for a smart display to function as a digital picture frame when it's otherwise idle, the Google Home Hub is the better choice. But the Echo Show's display is more useful overall.
Winner: Amazon Echo Show (2nd Gen)
Round 8: Speakers and audio performance
Few smart speakers are musical stars, and smart displays are even weaker on this front. That's mostly why I'm considering this criterion last. But if you don't want to make separate investments in smart audio and smart video, here's how the Google Home Hub and the Amazon Echo Show compare.
A single full-range driver in a small enclosure puts the Google Home Hub at a significant disadvantage to the Echo Show. In fact, Google's smart display has more in common with the diminutive Google Home Mini in terms of its audio performance. In other words, it has no bottom end to speak of, and it comes across as somewhat tinny at the high end of the frequency spectrum.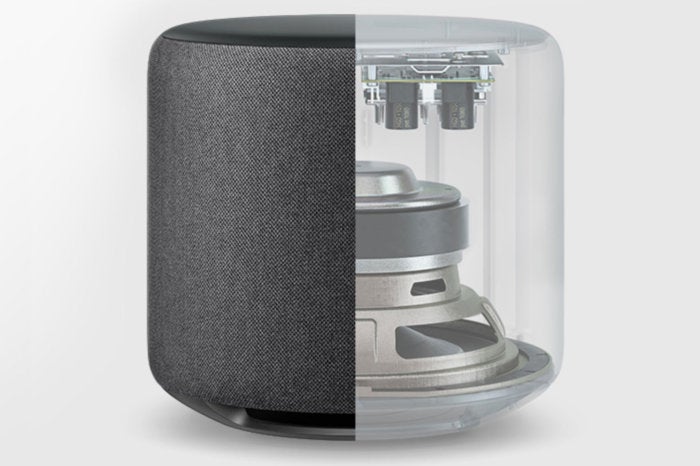 Amazon's second-gen Echo Show has 2-inch paper-cone drivers on each side of its display, and a 9.3-inch passive radiator stretching across the back of the unit. As a result, it sounds vastly superior to the Google Home Hub. What's more, you can pair the wireless Echo Sub with the Echo Show if you want even better bass response.
You can pair either the Echo Show or the Google Home Hub with outboard Bluetooth speakers if you want higher-quality audio, and both smart displays can be incorporated into multi-room audio systems (although not with each other). Google's Chromecast technology gave the Google Home an edge on this score at one time, because you could plug a Chromecast dongle into any powered speaker with a 3.5mm AUX input. Amazon has since countered with the Echo Input, which converts any connected speaker into a smart speaker via its onboard microphones.
Winner: Amazon Echo Show (2nd Edition)
And the winner is…
Amazon and Google both have great smart displays, both companies go out of their way to attract both Android and iOS users, and each has attracted strong third-party support from hardware and software vendors. The tight integration between Google Assistant on Google's smart speakers and on Android smartphone is a significant benefit, but I find the notion that Google left a camera off its Google Home Hub to enhance consumer privacy laughable.
The Echo Show (2nd Gen) has a ZigBee radio onboard, where the Google Home Hub doesn't any native smart home control features. Amazon puts a 10.1-inch touchscreen in the Echo Show, where Google uses a 7-inch display. The Google Home Hub benefits from the existence of Chromecast, and Google has the best smart speaker on the market in the Google Home Max. But the second-gen Echo Show has bigger, better speakers on its own, and you can pair it with a subwoofer.
The bottom line: Amazon's second smart display effort is superior to Google's first.
This story was edited shortly after publication to separate the parental controls category into its own comparison round.