Business Management
Turkey: The Double-Edged Sword of Production
Jim O'Neill's high profile prediction on Mexico, Indonesia, Nigeria and Turkey (the "MINTs") as future economic giants has caused quite a stir in the media. Over the next few weeks IDG Connect will be looking at these countries in a bit more detail. Kathryn Cave investigates Turkey.
Each Sunday, from dawn, locals flock to the Inebolu food market in the Kasimpaşa district of Beyoğlu in Istanbul. Here all the produce from the Inebolu Black Sea region of Turkey is laid out in glorious technicolour. There are bunches of bright flowers, jams made of mulberry and rosehip, exotic pastes and purees, vine leaves bound in different coloured string and a cornucopia of seasonal fruits and vegetables.
Yet this mass of cheap, high-quality produce neatly illustrates both the potential for Turkey's success… and its potential for failure. On the one hand, Turkey covers a huge, varied land mass and churns out vast quantities of local goods. On the other hand, everything is cheap and widely available which provides less incentive for a consumer culture, or for businesses to push out into other markets.
"If you want to buy a tomato or a piece of pork you don't pay a lot for it," explains Ayşenur Güven Founder and CEO at Daphne Digital. "Most of the time it is very easy to buy stuff anywhere and people do not want to spend money. Over the years Turkey has been in a situation where there have been many economic problems. People basically have money under their pillows because you never know what is going to happen and you need to protect your family and your business. People are hesitant before they go ahead and spend what they earn. They want to save but they don't save it in banks."
Yet Kerim Ture a serial entrepreneur and angel investor believes things are gradually changing. "What I see as a Turkish citizen is we now have this desire and dream to be global," he explains. "We want to put stake from the world. I feel personally that Turkey was passive for a long time: in its way of thinking, its closed borders, it closed economy. It finally started to evolve in the early 90s. Now we are standing up on our feet and we can see we can do it. This makes us proud and gives us joy. It is a very good thing for a nation to feel that."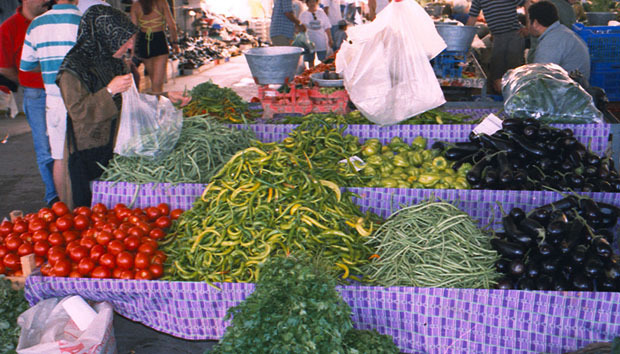 Image credit: S Bakern via Flickr
"From some parts of Anatolia," Ture continues, people are setting out "to try to present their companies in the international market. They're putting their products into one suitcase and [going off] without knowing English. They don't even know what to eat in these countries, so they bring their biscuits with them. They only they have their canned goods and their biscuits and they stay there for five days. That desire [to succeed] is the dynamic engine of Turkey."
It is true Turkey has experienced record economic growth in recent years and it has gradually become a focus for a lot of foreign business. Yet in December it also stood at the centre of a very high profile political scandal which looks to threaten stability. And as Jim O'Neill explained in the BBC Magazine: "In Turkey of course, its politics and the combination of a Muslim faith with some kind of desire to do things the Western way is a unique sort of challenge."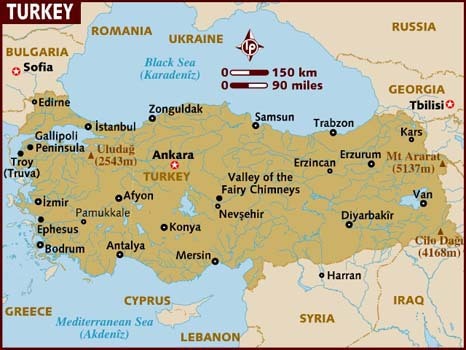 Istanbul, Turkey's second city has had a long rich history which has seen it positioned as the capital of four empires. To a large extent this has come down to its enviable geographic location. Data Centre Consultant Uff Ali who divides his time between Turkey and the UK explains that today: "Turkey is investing heavily in infrastructure and literally being at the centre of the world could soon make it a global network hub for everyone. The sheer scale of construction you can see when you are there provides a clear indication that there is a lot going on."
The Startup Scene
Like many other parts of the developing world, one of the core symptoms of change in Turkey, has been the growth of entrepreneurialism. The Özyeğin University in Istanbul, which was established in 2007, has focused on turning itself into a centre for entrepreneurial research, whilst Ankara has always been a base for tech startups.
Yet "the biggest battle currently faced by the Turkish entrepreneur is that they're still scared of failing," Ali Karabey, MD of 212 Ltd, one of Turkey's leading early-stage venture-capital funds told Wired. "Even very successful people don't seem to talk about how hard their journey was, or how many times they failed. Entrepreneurs are only just starting to get to grips with the fact that failure is OK, so long as you learn something and apply it to your next venture."
Jessica Stillman reiterated the point in Forbes: "I think the biggest challenge to Turkish entrepreneurship is actually cultural. Turkey is in the shadow of larger, more western markets like the United States. One of the things that surprised me the most is that Turkish entrepreneurs often don't give themselves enough credit. Put another way: there is a deep-seated fear of failure. Whereas in Silicon Valley it's in some way a badge of honor to talk about past business failures, in Turkey there is still a stigma attached to shuttering a business."
Ture, who amongst other ventures, is a co-founder of startup accelerator, Etohum agrees with this synopsis. Yet he has also noticed a gradual change in attitudes of late, where people are prepared to think bigger and take more risks. "On the cultural side: if you want to compare Turkey with Israel for example. When Israelis want to make something they make it for the world, but in Turkey, the size of the market is big enough that they're thinking only about the Turkish market. They are not thinking global. [However], in the last two years we're seeing a new entrepreneurial era where people are looking to the world."
Beyond the Statistics
Turkey has sped past many other developed countries in terms of smartphone penetration and internet speed. It is also extremely engaged with social media and is receptive to new technologies. Yet Güven believes people often don't look closely enough beyond the statistics.
Prior to founding Daphne Digital, Güven was Vice President of Marketing Turkey & MENA at German company Rocket Internet. This has a portfolio of over 100 companies and describes itself as: "the world's largest internet incubator." However, it was forced to shut several ecommerce sites just 15 months after entering the Turkish market.
"From an online perspective I'm not as optimistic as some others would be [about Turkey] because when I was at Rocket Internet I had the opportunity to see Brazil, India, Indonesia, Russia and China compared with Turkey. One of the biggest reasons Rocket Internet got into Turkey was because the market was similar to Brazil, although in reality it turned out to be a little bit different."
This was largely due to the culture on the ground and the pragmatic attitudes to consumption driven by large-scale production within Turkey. "Political stability is [also] very much in line with economics," Güven continues "and there have been current cases in Turkey right now which are threatening the economy."
Political Crisis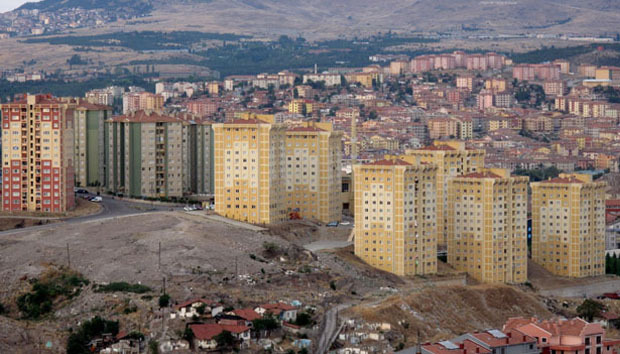 Image credit: peretzp via Flickr
The Economist describes how "a sense that things are sliding out of control has gripped Turkey since prosecutors launched a series of investigations into bribery and corruption close to the government in mid-December."
"Political stability was the cornerstone of the government's political and economic success," Asaf Savas Akat, an economist and professor at Bilgi University in Istanbul told the Guardian. "This crisis might shake the confidence of economic actors and lead to considerably slower growth in an already more difficult economic environment."
"There has always been political noise during the past decade," he continued "but the fundamentals have essentially stayed the same. But the crisis we are now witnessing is entirely unprecedented and we don't know how it will be resolved. The number of possible scenarios is infinite and as long as we don't know in which direction this is going, we cannot say what the medium- and long-term impact on the Turkish economy will be."
The Future
It is easy to take a negative view of the outlook of any country, but one thing is apparent: the extensive Turkish diaspora is to starting to return home. "On our projects we see people applying from overseas," clarifies Ture. "People want to come back home and start their business. They see it is the start of the gold rush and they want to be there to establish their companies in Turkey. Ten years ago it was not like that. We were calling them and saying: how are you doing over there: Now they are calling us and saying: how do I do it in Turkey?"
"This is changing the Turkish market because they have the experience. They know that it has been done and they can do it. It is not just a dream for them. Some people are coming back and some people are going. It is a circle right now. It was only one way before: people would go and people stay away. But when people go right now we don't cry because we know one day they will come back. They will come back with good experience which is good for Turkey."
Like the other MINT countries identified by O'Neill, Turkey has a lot going for it. It has a large young population, a central location and it is a big producer of goods… but of course, this can be a double-edged sword.
Learn more about Marketing in Turkey here.
Kathryn Cave is Editor at IDG Connect