IT Consulting Services
Top Tips: Hiring a specialist consultant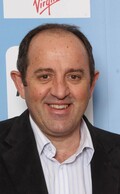 Peter is LOC Consulting's Managing Director, having started the company with Paul Crowe in 2005. He has more than 25 years' consultancy experience advising and supporting clients in the recovery and delivery of IT enabled change programmes. He has worked in a number of senior roles for Accenture, Oracle and French Thornton and during this time has reviewed, assured and delivered a number of complex programmes across a range of sectors, industries and clients. He specialises in business assurance - the review and recovery of IT and business change programmes, specifically in product, consumer goods and new media organisations.
Peter shares his top tips for hiring a specialist consultant.
When it comes to delivering business change within your organisation, it's not always possible to pull together the full capability or resources you need internally. The widely-reported skills shortage plays a part in this, and plugging this gap is a long term, UK-wide problem. Companies can be left short when trying to staff immediate projects with the right people. To overcome this challenge, managers can look beyond hiring the best permanent talent from a tiny available pool to thinking cleverly about ways to build a team with the competencies required for successful project delivery.
An experienced team is critical to implementing a project smoothly, but where there is a lack of appropriate knowledge within the company, bringing in interim staff or consultants is a more than viable option. Of equal importance to recognising the need for external support is the consideration given to choosing the best people. Engaging specialist consultants may be a shorter term solution, but it still demands informed hiring decisions. How then can you make an effective choice? Here are our five top tips:
Setting expectations - Make sure both you and they clearly understand what you expect from a consultant – is it advice you need, or for something to be reviewed, changed or delivered? They may be able to execute on each of these elements, but a project will typically necessitate a focus on one or two. Similarly, do they have processes in place to impart their skills or knowledge? One becomes redundant without the other, as it is vital that permanent staff learn from the consultant in order to upskill for the future. The clearer the picture is for both parties, the more likely the project will be to stay on track, with misunderstandings avoided. In this way the expectations of the business will also be met.
Define and agree the terms of engagement - If you set out how you want the project to run and agree the costs from the onset it's very likely that the consultant's support will deliver the required benefits. Understanding the economics of consulting is important – they may make their money up front but you will reap the rewards downstream. That said, you'll want to feel confident in the arrangement and your hire's commitment to seeing the project through; make sure they are invested in your area and approach the task with the right attitude.
Alignment to your capability and timeframe needs - Check the consultant has the sufficient capabilities and availability to meet your timescales and constraints – essentially, can you verify that they are who they present to be in their CV or company credentials? Always interview key candidates, as past experience described on paper can be misleading. If you are only hiring certain people at certain times, you will need to make sure you can scale up according to the project's requirements. Contingency plans and an ability to react to different circumstances with staff are also vital to arrange, giving you the ability to deal with challenges in personnel and project scope.
Application of knowledge - Select consultants based on them having the exact knowledge you require, rather than because they are selling tools or methods – tools can mask a lack of detailed familiarity with a programme. For example, if a consultant says their company specialises in SAP implementation and that they have a tool to optimise it, check whether they actually understand the implementation process and what is being implemented. In contrast, it is important to check that the person is able to then use this knowledge in an actionable way and has processes in place for this. The knowledge that they have is the most valuable commodity, but they need to be able to apply this too.
Culture fit - Be confident that anyone you hire is a good fit for your company and ethos – just because someone is brilliant, doesn't mean they will be brilliant for your business. In parallel, ensure the team or person you talk to is one who comes to put the hard work in and count themselves as part of your overall team. If they are well vetted, you'll alleviate the possibility of culture clashes during the process.
Following this guidance will open up new possibilities for your project, and the addition of specialists to an internal team will have a positive knock-on effect as skills are shared within the business. Of course, the important thing here is that these are the right skills. Many redundant line workers have re-packaged themselves as consultants but are not qualified for the job. They may appear to have the goods, but how well can they impart them? Failing to identify shortcomings or realities early on could mean that the people you are turning to for help with your business problem end up becoming your business problem. Properly scoping the background of any interim hires, including verifying success stories and skills, will weed out the charlatans from the experts to set your project off to a great start and keep it on track.