Business Management
New York & the ever so trendy march of Silicon Alley
It's early on a warm Thursday morning and heading south-east over Brooklyn Bridge, walkers are squeezed tight right, in the wake of an aggressive stream of cyclists.
Then suddenly there is a blockage. In the the strong whiff of a bad photoshoot, a square-faced model-boy is posing in front of a photographer with a big lens. The agitated New York pedestrians are forced to grind to a halt.
This is the gateway to Dumbo (which stands for: Down Under the Manhattan Bridge Overpass) and the dizzyingly trendy Brooklyn arts scene and tech scene. The Brooklyn tech triangle pans out in front, to left and to right. And this is a scene people desperately want to be part of.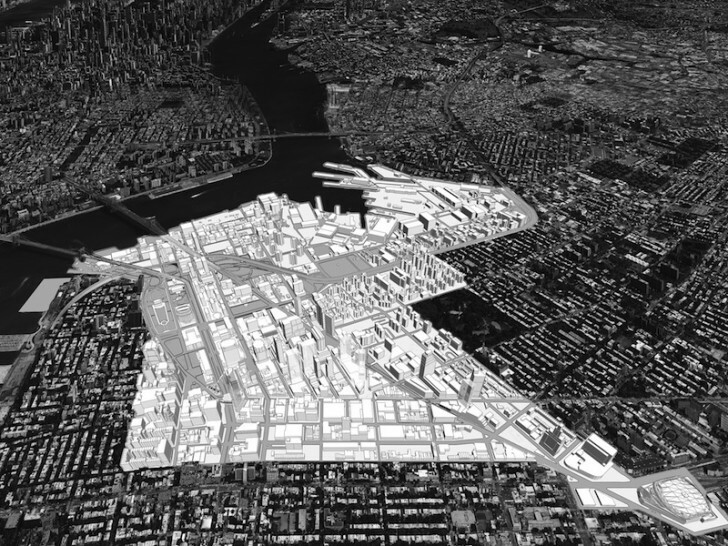 An iconic city like New York will always prove immensely popular. This makes it home to a lot of investors and it means it attracts the coolest young talent. Yet it is also makes New York an extremely expensive city. And it is crammed – roadside posters promise storage space out of town, the cost of shoe-box housing is astronomical – and all those places that used to be cheap haven't been so for years.
The issue of price is one of the core factors levelled against popular tech centres like Silicon Valley and its more recent New York counterpart, Silicon Alley. It has led to a lot of noise about the rise of more affordable tech locations, like urban Utah, the Raleigh triangle and Boulder Colorado, all which offer an enviable standard of living with few disadvantages thanks to cloud computing and ubiquitous mobility.
Yet in reality none of this makes a jot of difference to the centres that people really want to be part of. As Hunter Albright, GM of Solutions and Data Services, Tendril puts it: "While the influx of capital and technology workers in places like New York drives the price of everything higher - from housing to food and gasoline - those in the technology industry are making the kind of money to accommodate those increases."
"If anything," he adds "rising costs tend to impact the people that aren't in the technology industry. As things get more expensive they get squeezed into surrounding areas and struggle to make ends meet."
In fact, New York's Silicon Alley – which began in the Flat Iron district in the mid-1990s and has gradually spread across the river – has gone from strength to strength. Forbes noted at the end of April that in Q1 2015 New York has edged out California, for the first time, in the total number of startup funding applications.
And as guest Forbes writer David S. Rose CEO of Gust put it: "New York has leveraged its traditional role as the world capital of business into becoming an emerging centre of so-called 'hyphen tech'. Along with its traditional Fin-tech (financial) and Ad-tech (advertising) industries, the recent emergence of fashion-tech, food-tech, retail-tech and the emerging 'maker' market have made New York a destination for entrepreneurial startups."
Most people appear to share this view. "It is often easy to underestimate the unique talent pool that NYC offers the software industry - particularly with a focus on cutting edge design and developing user experience," says Dan Barnhardt, a spokesman for Infor which shifted its headquarters and operations from Atlanta to NYC.
He adds: "There are high levels of VC and investment funding across many areas, enabling the creativity and business acumen within these organisations to translate quickly into the world of commerce. As more and more businesses have come to realise the importance of this hotbed of talent and funding, the access to decision makers has also grown, keeping New York at the forefront of global business."
Technology is making more and more regions accessible as working locations. This means an increasing number of alternate tech centres are likely to emerge. However, it doesn't seem credible that they'll ever really supersede the old established centres, because these are the places where the young, trendy, ambitious people really want to live.
There will always be a kid from a hick town in the middle of nowhere who dreams of growing up and moving to New York. And it seems unlikely Boulder, Raleigh or Utah will ever have the same appeal.