Mobile Applications
Top Tips: How to make your app stand out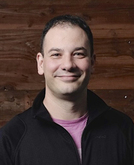 Olivier Bernard, heads up the European headquarters at App Annie, the leading provider of app analytics and market data. He has over a decade of sales, business development and operational management experience in mobile and the gaming industry. Prior to joining App Annie, Olivier served as VP/General Manager International at Glu mobile (GLUU) and held a senior business position at Vodafone Group (VOD).
Oliver shares his five tips for marketers looking to improve their apps' visibility.
According to industry analysts, the global mobile app market is exploding, having seen revenue shoot up from $6 billion to $38 billion between 2010 and 2013. While this rapid growth presents an opportunity for today's marketers, it has brought new entrants to the market, making competition the toughest it has ever been.
Go big or go home - A successful app launch requires months of planning. It is important to do your due diligence by studying the competition, selecting the strongest keywords, determining your PR plan and above all, aligning your paid ads budget with your marketing strategy.
To maximise an app's reach and attract the largest customer base, look beyond traditional markets and app stores to emerging regions such as China or India. There are various analytics tools available that can help you easily visualise how less mature countries or app stores can add value to a launch campaign.
To significantly increase visibility and quickly climb into the top rankings, use these same analytical data tools to understand your target audience, demographics and app categories, which will also help drive downloads.
Pick the right keywords to rise up search rankings - Debuting in the top 50 of any app store will significantly increase the visibility of your app. Becoming an App Store Optimization (ASO) expert is crucial to getting noticed among the competition and accelerating your app's performance. ASO platforms help identify where your app ranks for the keywords used to find it. Similar to using an online search engine, such as Google, users can search for desired products or services using specific words or phrases in any app store. Tracking these keywords, and especially those related to a competitor's apps, can help determine how visible you and they are and which keywords are best to use.
Don't forget to keep track of descriptive terms relating to your app and branded keywords as well - the search words or phrases that include the name of the app or a variation of it. By continuously monitoring the former you'll ensure that your app remains the app most closely associated with those descriptive terms and therefore will remain at the top of the search results. Keeping track of branded search terms can help you to acquire new users.
Plan your launch - For additional impact when launching an app, make sure you integrate your launch marketing plan with the product development phase. Marketing should not only start once the app is finished. Beta releases, initial monetisation of items, special subscription plans, PR outreach, paid ads, word of mouth and positive reviews all complement the initial launch phase.
While the iOS and Google Play app stores are often looked upon as the principal stores, Amazon and Windows Phone app stores should also be considered – the greater the audience, the greater the chance for more revenues and downloads.
Manage advertising analytics in one place - In the fast-moving global app market, having your app ranked in the top 20 of any category is difficult to achieve. To improve your app's search rankings, without burning through your paid search budget, it is crucial to collect and study data from various sources, to produce a holistic view of an app's performance. Many companies will have a person dedicated to inputting this information into a giant spreadsheet, which can be a very inefficient use of time. Given the importance of the task and the money it can save if done right, it is wise to look for an advertising analytics platform that automatically consolidates all this data into an easy-to-read dashboard.
Studying near real-time advertising spend through an analytics platform enables you to quickly evaluate your marketing spend and determine the return on investment. App rankings, revenue and download data will help identify your best and worst performing campaigns, giving you valuable time to make adjustments before budget is wasted on an activity which isn't working.
Focus on the long-term lifecycle - Looking at the long-term lifecycle of your app and not just at the launch phase will ensure continued success. By continually monitoring and analysing downloads and revenue history by category, store and country there will be a better chance that success will last well beyond the launch phase. Reading reviews and listening to customer feedback can help direct future product updates and can also influence future marketing campaigns to ensure that user experience is the best it can be. Users are more likely to remain engaged with your app and recommend it if you're responsive to their feedback through ratings and reviews.
There is much to consider when launching new app, but there are solutions out there, such as App Annie's free suite of analytics tools, that will help you along the way. Good luck from App Annie!