Technology Planning and Analysis
Country Spotlight: Nigeria
Jim O'Neill's high profile prediction on Mexico, Indonesia, Nigeria and Turkey (the "MINTs") as future economic giants has caused quite a stir in the media. Over the next few weeks IDG Connect will be looking at these countries in a bit more detail. Kathryn Cave investigates Nigeria.
Back at the start of the 2000s a Nigerian girl called Choma was in her early twenties and living in her parents' palatial property on the river at Richmond, Surrey (UK). She had a degree from Buckingham University and full Western education, via the exorbitant British boarding school system. And yet once her full time study had ended the immigration letters started arriving.
Strikingly, Choma was absolutely terrified of being sent back to Lagos. Despite her rugby-tough exterior, ample financial cushioning and father in the Nigerian government, she desperately wanted to avoid a life of lawlessness, lack of infrastructure and frequent power outages. In the end she was deported anyway, but her fear neatly highlights some of the core issues still facing the country today. Even for the extensive diaspora who crave local food and culture, 'home' is still not always the place they want to be.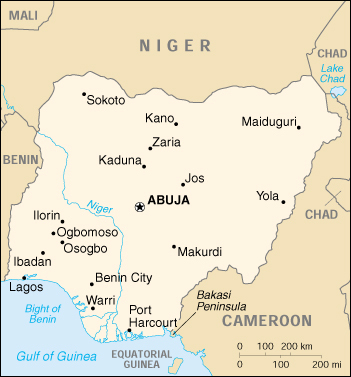 Sprawling over nearly a thousand square kilometres, Nigeria is nestled in the Western corner of Africa on the Gulf of Guinea. This is a vast space with a population of 168.8 million - more than three times that of South Africa, the main economic powerhouse on the African continent. On top of which it boasts massive reserves of natural resources and generates incredible wealth for a tiny - extremely lucky - bunch of individuals at the very top.
"Nigeria is second [economy in Africa] and it has the potential to grow bigger than South Africa in the future," says Babatunde Afolayan IDC Analyst for West Africa. "There is a lot of oil money. There are lots of minerals. It is still the giant of Africa but it is not being effective because we have not been able to tackle problems of education, power and security."
"It fundamentally stands out for its large population, its significant natural resources, its high urbanisation rate and its youth demographic," agrees Franklin Nnebe, Managing Director, Nnebe Business Services. "What is remarkable is that the Nigerian economy has grown between 6-7% on average over the past decade despite serious governance failure."
Division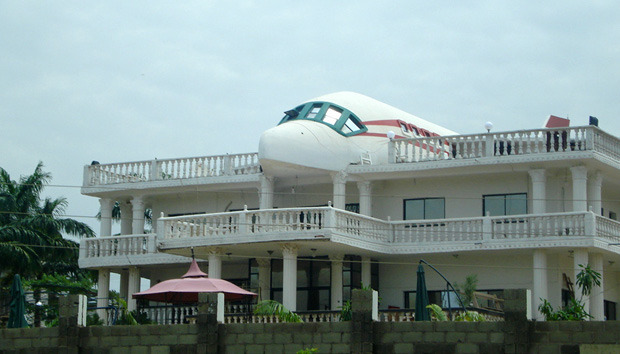 In the capital Lagos, Disney-style houses exist cheek-by-jowl with horrific slums. Yet the wider sense of community is intense and many rich people have 'shanty townships' of poorer family members living in the grounds of their extensive estates. As high volumes of migrants flock into the city each day it only serves to intensify the gap, and prompt ever more exclusive, high-tech developments like the ambitious Eko Atlantic which is currently under construction.
Divisions don't end in the city either. The whole country is fractured into 36 states, along with the Federal Capital Territory, Abuja. These are subsequently broken down into hundreds of Local Government Areas. Whilst more sub divisions occur in ethnic nationalities (there are over 250), language (there are over 400), religion (of which there are three main ones) and even climate (where varying weather conditions exist between North and South.)
"The best available solution to Nigeria's political and economic problems is to divide the country," the Osun Defender argued recently. This is a view which is widely debated across the board.
Education
Yet the biggest threat to the country's future economic success is poor education says Afolayan. "Most people, especially those in the Northern regions, believe in Islamic education," he explains. "This forms a huge part of the population. [And in] Islamic education all they do is learn in the Arabic language, learn the Islamic way of life and learn from the Koran."
This stands at odds with "the Western type of education [where people learn] the formal way of doing the alphabet and numbers. And it is not just in the North," he continues. "Even in the South East [things are not ideal, as] it is traditional to send children to learn a trade with family members instead of completing a proper western education."
People like Choma, who come from well-heeled Lagos families and can afford the high foreign fees, will usually study abroad. "The reasons for this, is to make themselves relevant to companies so they can work outside the country," explains Afolayan. There are also serious higher education problems on the ground.
Last year all government universities went on a continuous five-month strike. This started in June and ended in December and was in no way an extraordinary occurrence. "These things happen every year," says Afolayan. "If people don't go out of school for a month, they'll go out of school for two weeks… or as long as five months - it happens."
Foreign governments hold regular education fairs in the capital. These are sponsored by organisations like the US Consulate and British High Commission and all tout for Nigerian student business. Even neighbouring countries, like Ghana attracts a lot of young, wealthy Nigerians to study.
After they graduate "a lot of these people would still like to come back to Nigeria and work," clarifies Afolyan. "But if problems like power and security are not resolved these people might not return."
Power
The power situation on the ground is the divinest irony of all in Nigeria. This is a country which has an economy rooted in fuel, yet this barely translates to usable electricity. Houses run on private generators. Petrol is bought on the black market. And aside from the great international hotels in Lagos, nothing runs efficiently.
"The state-owned utility [company] managed in 50 years to install just 4,000 MW of firm electricity capacity for Nigeria's population of 160 million," explains Nnebe by way of context. "[This is] the equivalent of what is typically available to a city of 1 million in the UK."
"With the privatization of the state power utility last year, investors such as Jim O'Neill are betting on the fact that a Nigeria unshackled from ridiculously insufficient electricity supply and the high costs of private electricity generation will soar to new highs," adds Nnebe. "Indeed aside from increased cost savings, electricity will transform whole areas of the Nigerian economy and grow manufacturing, agri-processing and information technology."
Afolayan believes that many of these power problems actually stem from inadequate education: "One of the reasons that the power sector has not been as effective as it could be is because of corruption. When the education improves people will understand how things should work and how reliable infrastructure should be. Also, things like vandalisation of the power supply won't happen anymore."
Infrastructure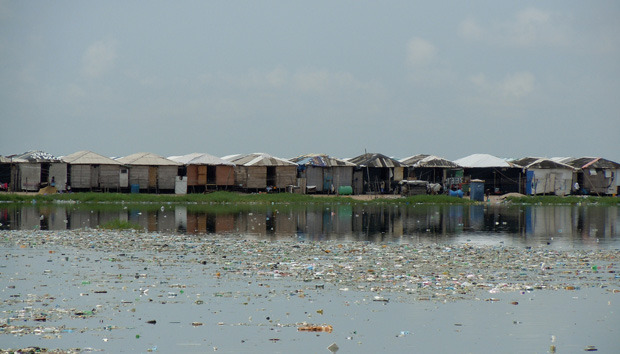 The intermittent power might be the biggest single problem facing the country, but infrastructure across the board is incredibly poor. "Corruption in the Nigerian government is on a scale seen in few places on earth and has created infrastructure that can best be described as hellish," explains Nnebe.
"The rudimentary rail system built by the British colonial authorities over 50 years ago collapsed and practically died under a series of Nigerian military and civilian administrations," continues Nnebe. "Over 60% of Nigerian roads today lie in disrepair with whole stretches of highways littered with pot holes and sometimes disappearing entirely. Public waterworks in cities were [even] left to run dry [and] sewage systems were never built."

However on the positive side, out of this poor system "business-savvy Nigerian entrepreneurs" have stepped into the breach explains Nnebe. "[These] have driven growth in banking, telecommunications, entertainment and hospitality by creatively implementing infrastructure work."
"Today, Nigeria has one of the world's largest installed capacity of privately owned petrol and diesel-fired generators (estimated at over 10,000 MW). Boreholes supply more than 98% of water supply in both commercial and residential buildings," he adds.
Security
The lack of proper order has led to wider problems which remain at odds with how most European and US firms expect to do business. "Apart from infrastructural issues, corruption, extortion by government agents," says Nnebe, "[and] a weak judiciary have created an almost lawless business environment where only the strong survive."
Afolayan's concern is that this lack of security "might see a situation where the big giants who have invested in the economy start to pull out to the country." He describes, for example, how Shell and Chevron recently removed themselves from the Olokola Liquefied Natural Gas Project OLNPG and how one of the "major reasons" was security. "If these security concerns are not dealt with it will be a big barrier for Nigeria."
Future
Nigeria still has a long way to go to make the top 20 economies list in 2050. "The current situation right now doesn't support this," argues Afolayan, "unless you begin to look at the fact that government is trying to reform."
"We don't know if these reforms will work out," he continues. "But if they do work out, Nigeria will be close to being one of the biggest 20 economies by 2050. If not, I don't think it will be there."
Afolayan stresses, aside from government change, a lot of the county's hope lies in IT and telecoms: "There has been a lot of IT growth. A lot of payments are not done online because of the cashless policy introduced by the CBN (Central Bank of Nigeria). These sectors are really growing. And IT projects have improved tremendously over the last two or three years."
People
Due to conspicuous problems within the country, Nigeria still suffers a significant brain drain. "Three or four years back a lot of Nigerians were starting to return back to do business," says Afolayan. "But most of these people came back because they did not have the right immigration papers. Now people are starting to try and see if they can settle outside of the country again."
On the other hand "a lot of global companies are coming in trying to put footprints down here and one of the things there are trying to do is bring in the Nigerians who work with them," he continues.
In the end the potential of any country largely comes down to the people within in. One of the big unifying factors between all the MINTs is the large young population. Yet if this pool is not harnessed properly it could become worse than useless.
Do you think Jim O'Neill's predictions about Nigeria are correct?
Learn more about Marketing in Nigeria here.