Business Management
Rajesh Ranjan (India) - SaaS Companies and their Sales Channels - the Indian Perspective
I was recently dealing with a couple of projects in which I had to advise the teams about the subscription, billing and related issues of a SaaS solution. While discussing these topics with the client and their customers, it was very clear to me that there was a bridge that needed to be crossed with respect to sales strategy. What are different sales strategies in SaaS? I will list a few and then explain with some examples.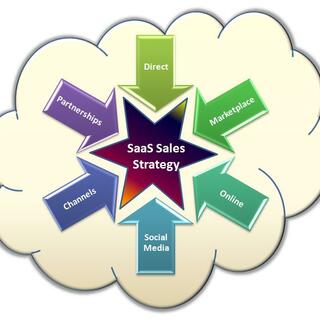 • Direct Sales
• Solution selling
• Value and social selling
• Channel and Sales partnership
In an Indian context, we can differentiate SaaS companies by two ways. First, companies that are not based in India but have India focus e.g. Salesforce.com, Intuit, NetSuite, Omniture (acquired by Adobe). Second, SaaS companies in India with local or global focus e.g. Zoho, DeskAway (Synage Software), Perfios, KineticGlue, Ramco Systems etc.
All these companies cater to a wide variety of customers, and they do so by different means. In SaaS, as the risks move from customer to vendor, more and more subscription plans and bundles of services are being offered. This is where SaaS vendors differ from on-premise software (which in turn, creates a difference in sales strategy). While Salesforce.com rely heavily on direct sales, others like Zoho and DeskAway are using Google marketplace, while Ramco systems is using varied sales strategies. Today more companies are using social platforms like LinkedIn, Facebook etc. to generate leads. Perfios, the personal finance software company, has linked with enterprises to offer their services free - while converting the high net-worth individuals pay - to customers by providing advanced features and value added services. In contrast, companies like IndiaGames use its relationship with mobile network carriers to distribute content.
This brings the sales channels to the forefront of the SaaS business. Why? Two main reasons -
• Finding avenue of touch points and sale - As the risks move from customer to vendor, SaaS vendor must invest customer acquisition and on-boarding, apart from R&D! As the SaaS revenue is recurring in nature, it takes a long time to realise the investment and break-even, provided the strategy and solution is a success. In an Indian context, where growth has fuelled the needs of SMBs, and where the e-meeting is still a long way from acceptance, there is always a need of a trusted advisor (many times local based on geography) for recommendations and assistance. Perfios is a good example, as it uses social media to create awareness and financial advisors to target the high net-worth of individuals.
• On-boarding and renewals - Like on-premise software, SaaS products, especially B2B (e.g. DeskAway or Ramco systems) need a lengthy configuration and on-boarding of a customer. This is an after sale activity which impacts the customer satisfaction. Longer the on-boarding cycle, bigger the dissatisfaction. Maybe this is an outcome of overly-optimistic expectation, but SaaS vendors have to deal with it. This is where channels help to mitigate the risk and add more value. Depending on the nature of an agreement, channel partners can be a complete risk absorber, mitigating risk from both the sides. Pre-investing in sales and support, channels can manage the dynamic demands well.
Renewals are another area where channel help. With a good channel compensation and commission/discount structure (remember how LIC pays its agent!), renewals are easy - and over a period of time, can be predictive. Why? Because Indian SMBs still work face-to-face, they still have our LIC agent collect the cheque of our insurance premiums and financial advisor are still meeting people in person! Renewal is equally important for your channel as their commission is attached to it.
If Indian SaaS companies can find synergy with their channel, their sales organization can build a deep rooted relationship and make it easier to sell, support and most importantly of all - bill.
On a different note, TRPs, the output of income tax preparer scheme, a joint initiative by Income Tax Department and NIIT - do they fall under channel?
Rajesh Ranjan is the Program Director in Software Product Engineering at MindTree. He is passionate about technology and is SaaS evangelist. Ranjan also writes on blogs on SaaS.