Business Management
Top Tips: How to become more innovative as an enterprise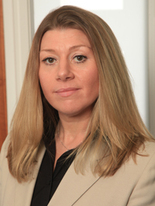 Louise T Dunne is Managing Director of Auriga, the data, ICT and security consultancy and has extensive governance, risk and compliance knowledge. She has undertaken a number of high-profile public sector projects, successfully seeing the UK's largest organisation through Stage 1 ISO 270001 before going on to conduct information assurance and compliance projects for the Home Office and the RPA. Louise has sat on the Management Committee for the Tiger Penetration Testing Scheme and was a Founder Member of the CREST Scheme.
Louise shares her tips on becoming more innovative as an enterprise.
We've weathered the economic crisis and emerged intact the other side. Yet in order to prosper, organisations need to do more than focus on keeping the lights on; we need to innovate.
Unfortunately, many of us are caught up in the machinations of day-to-day business and do not always recognise an opportunity to innovate and improve. Routines become systemic and a culture of resistance can arise that further deters innovation. Take, for instance, ICT. An intrinsic part of the business, ICT governs the way workflow is handled and determines business capabilities. But just as ICT can enable, it can also deter the business from embarking upon new initiatives, with security and risk cited as major factors.
Taking a step back and adopting a continual form of assessment can help ensure the business continues to change, transform and evolve. Agile business strategies appraise the working processes of the business in an objective way that shows where efficiency gains and improvements can be made. To date, agile strategies have mainly focused on improving customer-facing processes but by applying the same concepts to IT, risks and rewards can be assessed and security implemented to enhance the way the business functions as a whole.
Here are five tips on how to become an agile, innovative IT business:
Look at the business process – Consider implementing a Business Process Management (BPM) strategy which offers a formal framework that can be adapted to the business. Business process improvement allows organisations to understand where inefficiencies, faults and pinch points occur within a business process. By analysing these areas and their dependencies it becomes possible to streamline and improve throughput and overall efficiency which ultimately increases output without having to increase resources.
However, tread with caution. What is often not considered is that BPM can do more harm than good if it is implemented haphazardly. BPM can only deliver if the organisation uses the RACI metrics (who is Responsible, Accountable, Consulted, and Informed) during the business process being reformed. Organisations that don't embrace RACI can find they have the person with the wrong skill set in the wrong job which can have profound effects on how effectively the business functions.
Done correctly, Business Process analysis and improvement actually reduces risk to the business by identifying weaknesses and vulnerabilities in the process stream.
Where there's a will, there's a way – The first step in the delivery of any new business process, or the improvement of an existing process, should be a set of functional and non-functional requirements that are developed regardless of the underlying ICT environment. Existing ICT environments are often the biggest risks and barriers to innovation and efficiency, with real resistance from security teams to adopting data sharing and mobility drives. All too often the ICT managers define what the business may and may not do. There is a perception within IT organisations that an ICT environment is built around predetermined best practice models, regardless of the underlying business processes that the environment should be supporting, with many business processes shoehorned into the ICT model. Take a wider view that ensures ICT is bent towards the needs of delivering the service, rather than the other way around.
Evaluate the risks as well as the rewards – By automating repetitive manual tasks, removing the necessity for dual keying and ensuring that the level of resource necessary to achieve a critical process step is available, the overall opportunity for process failure is reduced. Use Failure Modes and Effects Analysis (FMEA) as a primary step within business process improvement, specifically to reduce the risk to the organisation within those critical business processes. FMEA is a step-by-step approach for identifying all possible failures in a process, design, product or service.
Consider cause and effect – Innovation can also be achieved by looking closely at the lessons learned from root cause analysis of faults and maintenance activities. Root cause analysis is a powerful tool, especially when applied to repeat maintenance activities. By identifying the underlying failure modes and events that create a maintenance requirement it is possible to correct and improve the processes that surround the maintenance activity and increase efficiency in that way also.
Focus on the end goals – Two of the key outcomes from innovation should be time saved in the delivery of the service or the product and efficient data access. When innovation leads to an efficiency increase within the business process, this also allows greater competition within the pricing of that service, leading to savings which can be passed on to the customer, another incentive for customer retention. A good example of this is in the use of ICT outsourcing, which allows the organisation to benefit from a high-efficiency professional services environment for the delivery of their ICT environment. Where an organisation can consume ICT as a service instead of needing to build and maintain this itself, it allows the business to focus resources on the delivery and improvement of core services and capabilities.
By innovating within the business process and finding new and more efficient ways to achieve an outcome, product or deliverable, the business is able to focus its precious resources on the delivery and improvement of core services. This in turn provides competitive advantage and fuels growth. But BPM is not an isolated project: it's a dynamic process so it is vital to ensure the strategy is used on an ongoing basis to continually assess and revise how the business operates to ensure further improvement.