Enterprise Applications
Top Tips: How to Implement a Successful Enterprise App Store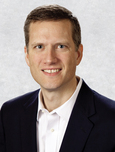 Steve Schmidt is the Vice President of Corporate Development at Flexera Software, responsible for strategic planning and M&A processes, as well as other cross-product line initiatives. Steve has previously led product planning, positioning and market delivery of Flexera Software's industry-leading licensing and installation solutions.
Steve shares his top tips on how to implement a successful enterprise app store.
Whilst online storefronts are easy to set up, for an enterprise app store to operate without a hitch, a lot has to happen behind the scenes. So what are the secrets to success? Here's what tops the list:
1. Freedom of choice doesn't mean giving up control
If your app store presents users only with apps they're authorised to request, they get what they want and IT remains in charge. Approval workflows should offer IT managers flexibility to control which app requests require approval, who can approve requests, and what routing structure to use. Conditional routing based on cost, license availability, security groups, organizational unit and other factors is also a big plus. Automated workflow shrinks app delivery times so users don't have to wait weeks to get what they need.
2. Application readiness
Tying your app store into your Application Readiness process helps keep store shelves stocked with apps that are ready for immediate delivery to the user's device of choice.
3. Data is the key
When users request an app, the store has to know how many licenses you own, how many are in use and how many are available. With real-time access to that information, your store can automatically reserve licenses when users submit requests, maintain continuous license compliance and trigger procurement processes for when additional licenses are required.
4. Integrate
Connecting your app store to other enterprise systems brings an even higher level of efficiency and automation to your request and delivery process. By integrating with IT service management systems such as BMC Remedy, ServiceNow and Microsoft Service Manager, you can incorporate the app store into your service management processes to ensure that software delivery complies with corporate policies and external regulations.
5. Eliminate waste
Give employees greater visibility into their software use and tools to further eliminate waste. Some enterprise app stores now provide dashboards to let employees view software license cost and usage information for applications installed on their devices, helping them better understand the cost of using or not using software. This raises employees' awareness of software licensing and compliance issues, facilitating greater partnership in optimising software use and spend.
Put these tips into practice and you'll create a successful enterprise app store that delivers the self-service and easy access users are demanding, whilst retaining control over the approval process and software license compliance. Best of all, you'll automate the entire request and delivery process to reduce the burden on IT while slashing the amount of time it takes to process app requests and deliver productivity-enhancing apps to your users.