Internet
Top Tips: Can a Lack of WiFi Really Be Good for Business?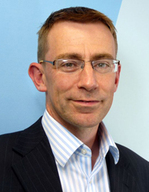 Jonathan Hallatt has worked in the IT Networking & Security industries for some 19 years, gaining a wealth of experience in vendor, reseller and distributor roles. Jonathan joined NETGEAR in March 2011 to lead the Value-added Reseller team for the Commercial Business Unit. In his current role as Regional Director for the UK, Ireland and South Africa, Jonathan's responsibilities include leading the sales, marketing & technical teams who promote NETGEAR solutions into partners and distributors in the regions.
Jonathan shares his tips on how venues can achieve effective wireless.
With office floors filling up again after the summer holiday season, many of us will be sharing our holiday highlights and lowlights which, for many, will include the lack of decent WiFi. No longer just content with a comfy bed and clean facilities, many of us prioritise staying connected above all else, with desperate measures perhaps having led to hanging out of windows just to get the faintest of signals to check out our social media channels.
Yet despite this, hotels still say it is not a priority, according to our recent study[1]. Three quarters of venues are convinced that customers care far more about quality of service and facilities than WiFi, and as many as 43% believe customers think poor or non-existent wireless access is a price worth paying for the overall experience on offer.
However, our study shows that guests don't agree and are voting with their feet. A third of leisure travellers said they would not return to a hotel that offered inadequate WiFi access.
It's not just social media that drives our desire to stay connected, with nearly one in four holidaymakers now just as worried about losing contact with work. Some respondents even admitted they abandoned their family to spend days in local coffee bars that offered a good WiFi service.
As a society of hyper-connected individuals, WiFi access on holiday is now considered a basic need and expected service. People want to share experiences in real-time and send or post pictures and stories as they happen. Others want to keep a watching brief on what is happening back at the office.
Hotels need to wake up to this fact and take action, allowing guests to choose for themselves whether or not to connect. Jonathan Hallatt, Regional Director UK, Ireland & South Africa, NETGEAR, shares his top tips on what venues should consider to achieve effective wireless – and keep guests happy.
1. Consider multiple devices
Today, many guests check in with more than one internet enabled device; they often bring a tablet, a smartphone and a laptop, which means the pressure on the venue's network might be greater than first anticipated. As mobile technology continues to grow more sophisticated, it is imperative hotels anticipate each guest will bring at least two devices that they will want to connect to the network. Venues must plan accordingly for this by ensuring they have the correct technology to support the demand.
2. Consider reach and location
For a venue to gain valuable insight into potential trouble areas, a full wireless site survey is an essential activity before investing in a wireless infrastructure. Testing a venue's hotspots can help identify parts of the building where there may be electrical interference from other wireless devices, alarm systems, electrical plant, lifts, etc., or if access points for demanding areas, such as conference rooms, are needed. This will help venues ensure they're making the right investment in the right places for the best possible guest experience.
3. Consider security
Decide on your security access policy before you start, who will be able to access what and from what type of device? There will be a whole host of devices coming through your doors so a robust security solution to regulate and to protect your data against today's application, web, email and network threats is essential. Prevent attacks using next generation application firewalls, in addition to anti-virus, anti-spam, web and email content filters.
4. Future-proof the guest experience
Look at ways to leverage the network to improve guest experiences, in order to win new and repeat business. Make it simple and easy to connect – no forms to complete and boxes to check. Just as airline passengers can use their smart phones to check in for boarding, guests can utilise connected devices as part of their stay. A smartphone can act as an access key to a gym or bedroom, where a dedicated application to support food and beverage orders that can be downloaded to a tablet and reduce service waiting times, both are examples of how the network could be used to build a better overall experience for guests.
By addressing these tips, venues will find guests will no longer have the need to go off-site in search of WiFi connection. In turn, hotels will find themselves with an advantage against nearby competitors, bringing guests back year after year.
Jonathan Hallatt, Regional Director UK, Ireland & South Africa, NETGEAR
---
[1] Opinion Matters for NETGEAR, the study surveyed 150 small and medium-sized hospitality and leisure venues in the UK, as well as 2,042 UK adults. The research took place in May/June 2014.