Business Management
Top Tips: How to make gamification work for your business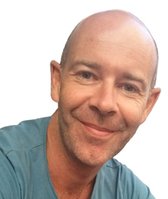 Nathan Johnston is Pre-Sales Technical at cloud server and hosting provider Memset. He has worked behind the scenes at Memset since 2005 and in varied roles within the IT industry since 1996. It's his job to act as the bridge between Memset's support team and its clients from both the public and private sector to ensure projects come in on time, on budget and with the right technical needs met.

Having helped implement a successful gamification platform for high street cosmetic chain Lush Cosmetics, Nathan shares his top tips on rolling out the idea of gamification into your business.
We all know that everyday business tasks can be boring. The nuts and bolts of the day to day running of your company often don't change, whether that's your employees going through the motions or your customers knowing what to expect from you. But attitudes can change thanks to gamification. This is an innovative new approach that brings a bit of fun to even the most mundane tasks - making them more like a game. It can offer you the chance to increase engagement, innovation and profit while changing the behaviour of staff and clients.
Many businesses have now adopted the practice but having the right infrastructure in place to make it work is crucial. Without secure and reliable hosting for your gamification platform you could cause more problems than you're trying to solve. After all, who wants to get their head in the game only to find it's crashed, broken or simply unworkable. As our MD Kate Craig-Wood says (herself a keen gamer): "We understand how important reliability, security and responsiveness of the infrastructure is to ensure optimum interaction with the programme."
So, here are my top tips on introducing gamification into your business.

Get your head in the cloud – Hosting your gamification project in the cloud can prove a far smarter move than on an internal business server. For a start, it offers you security. By taking the game outside your company's four walls, it prevents any coding flaws within the application or program being used as a backdoor to gain unauthorised access to your own sensitive data. It also ensures your own day to day operations aren't limited or slowed down. By dedicating a specific virtual cloud server to your gamification needs, you can rest easy that the business's networks won't be slowed down or face speed bottlenecks at different times of the day. These could prevent those engaging in the application from using it to the full. It offers a far wider reach too. Opening up your gamification idea via cloud hosting means anyone can log in from anywhere, whether that's customers or clients based worldwide, colleagues in other satellite offices or even while they are travelling for business. Additionally, cloud based servers offer "contract free" resources so if the project is short lived or serving a time limited requirement you can shut down the servers as soon as your goals have been accomplished.

Grow your gamification as you grow - Cloud hosting is a fully manageable and flexible solution. Rather than having to buy yourself a whole physical server, which will then have plenty of space you'll never use, a virtual cloud server can grow with your needs. And crucially it can be reduced too. It can be costly to keep a full dedicated server running when you're not using it at its optimum capacity. But with the cloud you can increase the space needed for the project fast should demand for it suddenly grow. By the same token, during downtime when the platform is not being used or demand is low, this can be reduced meaning you won't be paying for under-utilised hardware as you would if you had an in-house solution dedicated to gamification. This will save money over time too, especially as you won't be stuck with hardware that will depreciate over a few years and become outdated. A cloud platform always ensures you're able to harness the newest hardware, software and technology.

Take the hassle out of hassle - Technology is never perfect. Sometimes it fails. And if your gamification platform is hosted on an internal server that goes down you could lose precious data as well as precious goodwill from those who have invested time and energy in engaging with the process. You'd then face having to divert what may be limited IT resources in-house into fixing the problem, taking away from other on-going projects or technical needs. By hosting gamification applications in the cloud, off-site, you can be fully assured that when problems arise they will be dealt with quickly and effectively. Not only is a managed solution more resilient, with less downtime, you have less of a headache in managing and monitoring the amount of space needed at any given time. It will also be secure and offer speedy backup and restore procedures so you never lose anything that's vital to winning the gamification game with your employees and customers.

Train your employees wherever they are - Hosting gamification techniques in the cloud gives staff easy access from different locations. Memset worked with Lush to deliver a gamified Employee Training project that removed the need to strong-arm staff into attending corporate training sessions and broadened their reach. Often employees will be loathed to attend due to the cost of travel or taking time out of the office and their daily tasks. For its 5,000 employees across Europe, Lush was already using a host of digital training materials including its 'lush-o-pedia', an online ingredients information database. But it wanted a virtual platform that would ready new staff for face-to-face training wherever they lived on the continent using three initial challenges to prepare them and then three more afterwards to allow them to review the training's effectiveness. And so the mobile and online learning game called Lush Quests game was born, introducing new staff to Lush's brand and products through a series of challenges and rewards. Based on a game board with six squares - each representing one challenge - employees were equipped with insight to offer customers the inspiration that went into various gifts available for Christmas. It was used by more than 2000 people.

Don't discriminate by device - Today's fast-paced technological change means your employees and customers could all have different smartphones, tablets, computers and web browsers at their fingertips. This represents a huge challenge in finding a gamification solution that is compatible with all of them. For example, in the Lush project, it wanted the confidence that its rich applications could work both inside the business and outside the workplace on mobile. It used Memset's technology within its public cloud platform to store assets such as images and video within a centralised SQL database keeping all important data in one place. Memset's common REST-based web service infrastructure ensured the game's HTML5 user interface could support several hundred employees downloading it, installing it and playing on it simultaneously. And Memset delivered five separate Miniserver VMÒ virtual servers to ensure different territories could have the game in their own language, with options for German, French, Italian, Spanish and English.
Gamification may be a relatively new technique but it is already seeing results. According to research consultancy Mind Commerce, by 2017 80% of Global 2000 organisations will have a gamified application or process. And while it's crucial to create the right gaming atmosphere for full engagement and specific results, there's no point spending a fortune on this if the application is constantly crashing, failing or bogged down by too many users at any one time.