Business Management
Top Tips: SMEs looking to work with bigger companies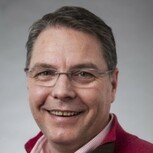 David Vine is Managing Director of the UK SMB team at Concur, the world's largest end-to-end travel and expense solutions provider. He previously served as CEO at GlobalExpense and grew the business into the UK's leading expense solution prior to acquisition by Concur in 2011. David has more than 15 years' experience in expense management and is passionate about technology that helps make life easier through automation.
Here he shares his tips for SMEs looking to partner with bigger companies.
A mere one per cent boost to the UK's 9,000-strong scale-up population could create 238,000 additional jobs within three years, according to entrepreneur Sherry Coutu MBE's report to the government on scale-ups last year. But some things are easier said than done. Taking an individual business from start-up to scale-up can be a huge challenge and there is no clear roadmap to success.
One of the best routes for ambitious businesses looking to accelerate their growth is to work with larger companies. Winning a big customer can provide a huge boost not only to cash flow, but also to credibility. How better for a small business to prove it can handle the unique challenges of working at the sharp end of its sector?
Savvy SMEs go one step further and form genuine partnerships with their customers. This allows them to provide the best possible service whilst gaining insights to help with their own transition onto a bigger stage. Below are five tips to help ambitious enterprises grow by securing and then truly partnering with larger companies.
Preparing for growth in advance - Small companies should have technology in place from day one that can accommodate their growth further down the line. Working with big customers often means that small businesses need to work on a much larger scale than they might have done previously. Therefore, they need solutions already in place to manage any resulting logistical challenges. Technology can help.
To allow for this growth, solutions need to be flexible and able to remove bottlenecks across operations – and they also need to deliver the right insights. As firms develop, technology needs to provide visibility across the entire organisation, allowing for greater oversight and for management to improve efficiencies and use data to deliver extra value.
Look big, play big - Small businesses are often rightly proud of their agility. On the other hand, big businesses use processes and policies to enable them to operate on a grander scale. To work with bigger customers, SMEs need similar policies and processes of their own.
By having their own processes, small companies can cope with the increased scale of the work they will be doing. In addition, established policies also serve to reassure larger enterprises that their smaller partners understand their needs and can comply with any procurement guidelines.
These can cover a range of areas, from IT to expenses or diversity to health and safety. Perhaps most important is security – with their customers' data at stake, enterprises are not taking any risks.
Employ experience - Taking this further, small businesses should consider hiring staff with experience of working in larger companies. Such organisations can be difficult to navigate and the expertise of someone who knows their way around the people, processes and policies that come with the territory can prove invaluable. Pairing this big firm experience with an SME's agility can make for a powerful combination.
Play to your strengths - SMEs may lack the firepower of larger companies but that should not prevent them from getting hired. What they may lack in size they more than make up for in specialist knowledge. Small businesses should know their strengths – and play to them.
Whilst being honest about their limitations, small companies can instead play up their advantages. It's not just about technology. Big companies value the point of view of a real expert and, by combining technology with their expertise around it, smaller suppliers are perfectly positioned to provide them with trusted advice.
Be loud and proud - Successful small businesses make the most of their success. Big customers present a great opportunity to build both budgets and brands – intelligent companies get their new customer's permission to speak about their relationship in their marketing efforts. By showing off their achievements, SMEs can demonstrate what they can do for companies of all sizes, along with the wealth of exciting opportunities they can offer potential recruits. This can be an opportunity for larger businesses to show off too – by talking about their forward-thinking supplier choices.
By taking these tips on board, small businesses can begin to take on the bigger companies and develop closer relationships. Ongoing partnerships with these larger organisations provide a golden opportunity to scale up – accelerating growth without compromising on the SME's unique proposition and the value it can deliver.