Software
Windows 1.0 hits 30 and Microsoft can look back fondly
Windows 1.0 has turned 30 today and what a ride it's been. Released on November 20th 1985, the first personal computer with a graphical interface, had a floppy start in the world. The New York Times dubbed it an "extremely memory-hungry piece of software" which at the time required a minimum of 256K of RAM. The reporter went on to say "running Windows on a PC with 512K of memory is akin to pouring molasses in the Arctic".
Still, it was vastly more affordable at $99 in comparison to Apple's Lisa OS which was a whopping $10,000 dollars. And it emphasised personal computing in a way that had never been done before - by relying heavily on the mouse.
"Microsoft achieved this unprecedented level of success by realising that users needed direct interaction with their PC in addition to providing visual feedback. This meant that even if people simply moved a mouse around the screen, they felt in control and saw computers as intuitive, smart and responsive machines which catered to their needs," said Dan Ulzhoefer, CEO of UI Centric.
"Windows was a huge success in making the personal computer accessible to everyone. That user experience (UX) first principle is absolutely fundamental to modern software design when dealing with consumer facing products," added Ulzhoefer.
Over the years with each new version came new improvements. Of course it was always compared to Apple's Macintosh but Windows 3.0 finally became a worthy challenger. Its user interface was superior to its previous versions, had richer colours, and could use CD Rom drives. But a legacy deployment caused trouble recently when a Paris airport had to shut down because its Windows 3.0 system crashed in bad weather.
Then Windows 95 came along and added the iconic task bar and the 'Start' button and vastly improved user navigation. And for me it holds the fondest memories. At a time before we had Wikipedia, I thought Encarta was amazing and I used to play MindMaze, a built-in quiz game, for hours.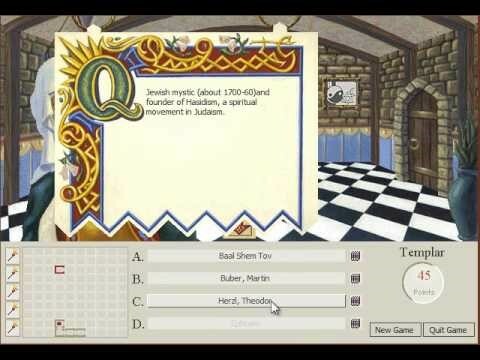 There were many things that Microsoft got right over the years. Windows XP was a success mostly due to its improvement in performance, better multimedia capabilities and hardware support. According to estimations, around 400 million copies of Windows XP were sold globally within its first five years with at least one billion copies sold by April 2014. Windows Vista and Windows 8 were panned by the critics. Windows Vista came under fire for issues with security and Windows 8 was too confusing for users because of bad UI configurations.
Windows 10 is so far doing well and appears to have learnt from its mistakes in Windows 8. The return of the 'Start' menu has been a welcome return and has created the right balance for traditional PC users with exciting new features such as Cortana, Microsoft's personal assistant. Of course, it's not all plain-sailing as the PC market is under threat from tablets but its past failures has made Windows resilient and for Windows 10 the future looks very promising.
Further reading:
Microsoft CEO seeks a Visual Basic for new digital age
Will Windows 10 accelerate Smart Home adoption?
Windows 10: Microsoft's last hoorah or curtain-raiser to a second act?
Windows 10: Microsoft's realistic answer to changing times