Business Management
Texas: Cowboys on the frontier of tech innovation
"If you separate out by state, Texas has the second largest investment for early stage companies [in the US]," says Jorge Varela, Assistant Director at TECH Fort Worth, a north Texas organisation, which supports tech companies through every stage of development.
"Texas also has the most innovative new startups," he continues. "That's because, really, the people who pioneered here – and I don't know how to say it elegantly – had to be nuts to live here. So, you find these mavericks, these risk takers in Texas. But traditionally they'd have to go to California to execute their dreams because California, likewise was settled by panhandlers in the gold rush."
The mentality may have been consistent in Texas since the go-get, but in the last few years the infrastructure has changed in order to support a culture of risk taking. "So now we have things like TECH Fort Worth out there… and we're just one of many," explains Varela.
Tax breaks aside, one key reason that Varela feels Texas has moved from "nowhere to second place in a matter of three years" though, is through the creation of the first Angels' alliance amongst the investors within the state. This means that if an east Texas technology firm wants to raise a million dollars and the local Angel group can only get $150,000, they can get on a call and find the additional funds from within the state, rather than having to turn to Silicon Valley.
"It might seem obvious," says Varela "but we're the first state to do that and now we're working with [neighbouring] New Mexico, Arizona and Oklahoma to help them create the same thing because in essence it means a retaining of the top businesses instead of going back to California for everything."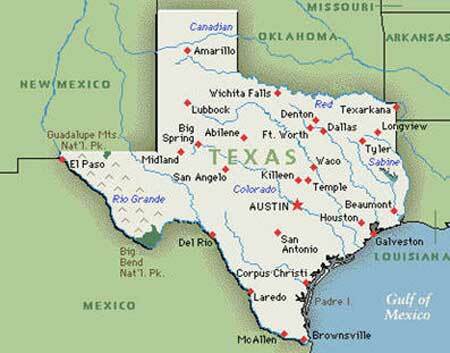 While Texas has gradually gained a reputation as a hotbed for innovation, a lot of this focuses on one centre: Austin. In fact, Austin is best for apps says Varela, while TECH Fort Worth, and other organisations like it have tended to find their own niche areas of specialism.
"We take the problems that nobody else wants to tackle," says Varela. Many of these are in the medical field and one its clients, Vital Art and Science had the first FDA cleared eye test app. This means: "We have clients south of Austin – which is three hours' drive away – come up every week" in order to use TECH Fort Worth's facilities and benefit from its ties with local universities.
Due to this specialism, TECH Fort Worth was also recently selected by the United States Agency for International Development (USAID) to help Latin American companies across Mexico, Chile, Peru and Colombia grow to their businesses. This saw selected organisations take residence in Fort Worth in order to forge trade links with the US.
"It was as if they were our regular clients," says Varela, although he concedes "the most difficult thing was the language barrier". The Latin American organisations selected covered a range of different areas within health and life sciences and included both new and older companies that wanted to diversify.
One of the more interesting ones was LeaderLife [Spanish language]; a 45-year-old Colombian firm which started out fitting pipes. But following research within one of the local Texan universities, moved into selling hyperbaric chambers to help treat post-traumatic stress disorder, instead.
"I think people don't realise the innovative thinking that happen in Texas," concludes Varela. "They think about cowboys and conservatives instead of the cowboys and mavericks at the frontier. Today we're really at the frontier of new technology."