Security
Carl Leonard (Global) - The Cybercrime 'Five': Are all hackers the same? Part 4
In understanding the motivation and objective behind your 'hacker', you may be in a better position to plan an appropriate defense. Most people are unaware that different meanings exist when we say hacker. Malicious hackers can be broken down in to 5 broad classifications. We've discussed 'Script kiddies', 'Hacktivists' and 'eMuggers' in previous blog posts. This time we are going to explore the fourth type: 'Heavyweight ninja'.
Heavyweight Ninja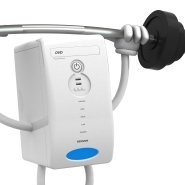 Who: These are the heavyweights of the cybercriminal world. Corporate attack and espionage is a stealthy, organized, funded activity by professional agents operating rather like the legitimate companies they hope to steal from. The worker bees are usually found beavering away with state of the art computing equipment, multiple monitors and the blinds well drawn. The big cheeses are well connected individuals with fingers in pies and eyes firmly on the ball. Together they make a formidable team.
Why: Big bucks. These guys are out to target company confidential data which can then be sold on to the highest bidder. There are two distinct categories within this group; one aiming long term using Advanced Persistent Threats (APT) and the other group more focused on short-to-midterm financial gains.

What: The APT attack nicknamed Operation Aurora in 2009/2010 was aimed at US high-tech companies including Google and Adobe. It was thought to originate in China with speculation of Government involvement. Aurora exploits a zero-day vulnerability in Internet Explorer with a goal to steal IP and modify source code.
By Carl Leonard, Senior Security Researcher, Websense Security Labs