Security
Carl Leonard (Global) - The Cybercrime 'Five': Are all Hackers the Same? Part 2
Most people are unaware that different meanings exist when we say hacker, and it would be reasonable to ask why should you care? However, in understanding the motivation and objective behind your 'hacker', you may be in a better position to plan an appropriate defense. Malicious hackers can be broken down in to 5 broad classifications. We discussed the first type 'Script kiddies' in a previous blog post. This time we are going to explore the second type: 'Hacktivists'.
Hacktivists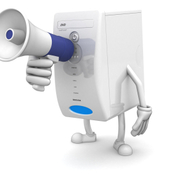 Who: When hackers are motivated by social, political, religious, environmental, or other personal beliefs, they fall under this category. Normally thought of as natural-fiber wearing picketers with hand written cardboard signs or hanging out of trees in protest, these activists have swapped the spray paint for the keyboard. They frequently use a variety of software tools readily available on the Internet to get their message across to a larger audience.
Why: Attention. Cyberspace is huge and a perfect platform to carry out their operations. Usually there is no direct financial gain. They are usually content with embarrassing or inconveniencing their opponents by defacing websites, arranging redirects, denial-of-service attacks or information theft/ disclosure. Forms of hacktivism also include web site parodies, anonymous blogging and virtual sit-ins (a variation of denial-of-service) and they can slip into corporate-espionage mode if it means they can weaken the opponent.
What: WikiLeaks has to be the most high profile example from recent months. WikiLeaks is an international non-profit organization that publishes submissions of private, secret, and classified media from anonymous news sources, news leaks, and whistleblowers. Its website, launched in 2006, claimed a database of more than 1.2 million documents within a year of its launch. Originally launched as a user-editable wiki, the site moved towards a more traditional publication model and no longer accepts user comments or edits.
By Carl Leonard, Senior Security Researcher, Websense Security Labs