Sales Management
Top Tips: How to transform B2B mobile commerce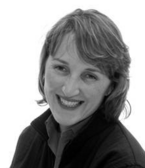 Carin van Vuuren is Chief Marketing Officer at Usablenet, the global leader in mobile and multi-channel technology and a pioneer in mobile usability. She is an experienced marketer with a diverse background and over 15 years' experience in brand-building and strategic marketing communications. Carin's career experiences include running an independent brand consultancy as well as brand leadership roles in Fortune 500 companies.
Carin shares her top tips on converting mobile traffic to sales.

Mobile commerce is of paramount importance for B2B businesses, yet is often overlooked. This is a massive mistake, as 52% of B2B customers use their mobiles to research products for their businesses and, if a site is poorly optimised, these potential consumers can be lost.
While many businesses claim to be focused on mobile, there is a shortfall between vision and application. Seventy-eight per cent of B2B companies believe that mobile commerce is the future of the business, yet only half of B2B vendors sell through this channel.
Still, it is not enough for B2B businesses to merely have a mobile store. Consumer sites have set the bar high so a mobile site cannot be cobbled together with minimal thought. Mobile visits are often the first impression a potential customer has of a business and, just like in other aspects of life, this counts for a lot.
So, how can companies develop mobile strategies that take advantage of the traffic now flowing through B2B mobile sites and convert it into sales?
Optimise the output - A decade ago, the large majority of people would have accessed a site on a desktop computer, but those days are gone. There is now a deluge of devices and operating systems in regular use, all with different displays, so when designing a site a business must ensure that it is adaptable across multiple platforms. Before even starting this design process however, every business needs to nail down its mobile strategy. Work out the key things a customer needs from your mobile site and weigh this against the goals you want to achieve as a business. Without a clearly defined strategy no amount of design expertise will make your mobile offering a success.
The fact that 57% cent of B2B users access work-related mobile content outside of business hours means that personalisation needs to extend further than just the display. Data such as time, location and network can be used to automatically tailor a site to the person viewing it. This ensures that the content and flows make sense to the user, creating a more relevant experience for them. Navigability is vital in this, as the path to purchase should be quick and simple.
Clear the clutter - One of the easiest and most common mistakes made by businesses creating mobile stores is cluttering. In a rush to try and convey as much information to the user quickly, the opposite impact is achieved. By having too much information, the site becomes unwieldy and complex. When you consider that three in four B2B vendors will offer mobile commerce by the end of 2014, keeping it simple can help your site to stand-out from the crowd.
The best way to overcome the clutter problem is to focus on the user journey. Break down the key elements of the site and organise them in a way that is intuitive to the customer. Things that should be avoided are massive images, too many categories, large amounts of text and unoptimised sections of the site.
Deliver discovery - With 56% of B2B customers using their mobiles to read product reviews and 50% for comparing features, websites must be intuitive and laid out in a way that supports browsing. One way this can be achieved is through implementing search functions that provide recommendations, accelerating the process.
Slide out menus are another feature that can be added to improve navigation through the site. This means that customers can find what they need quickly, which makes a huge difference when browsing complex and extensive product sets. If a potential customer is able to get to the product or item they want to see quicker than on a rival's site, it immediately gives them a positive impression of your business.
Perfecting performance - People's attention spans are getting shorter. They no longer want to wait for a page to load, with most shoppers abandoning a site if it does not appear fully in under three seconds. This provides a challenge to B2B ecommerce sites. Businesses obviously want their stores to appear slick and modern, yet if they are barely loading on a user's mobile device, this is useless.
Instead, the design should be as lean and optimised as possible. There is simply no room for feature-rich, bandwidth heavy design commonly seen on desktops. If these elements are not directly supporting or enabling the mobile user, they should be jettisoned. Another way to achieve this is limiting images to below 50 KB and ensuring no files are above 25 KB. This will increase the speed of the site, helping convert browsers to customers.
Linking locations - When you consider that there will be a $106m increase in marketing spend by B2Bs in 2014, with 42.8% planning on increasing their mobile marketing strategy, it is vital that the mobile site also drives traffic to other parts of the business.
The best way to achieve this is through the use of location services. These can be used to promote partner distributors in the area of the customer, making it easy for buyers to continue the shopping experience across both virtual and physical sites.
Conclusion
It is no longer viable for B2B businesses to ignore mobile ecommerce. With 52% of B2B customers using their mobiles to research products for their organisations and this number growing, it is becoming a business critical feature.
If there is one thing that the above tips point to, it is that customers are beginning to expect the same level of service and usability from a B2B organisation as a B2C one. This is shown by the fact that 44% of people believe that B2B commerce should adopt consumer best practices to optimise the purchasing experience. Looking at this negatively is the wrong approach, instead B2B businesses should see it as an opportunity to stand out from the crowd. If B2Bs begin to focus on streamlining their mobile user experience, they will both retain and attract customers.
For a mobile store to be as successful as possible, it must put users at the heart of it. By defining and creating a set of simple, but powerful, user journeys a mobile store can drive sales and engender a positive view of your business as a whole. Give your users the care and attention they deserve through your mobile site and your business will reap the rewards.