File Transfer
Top Tips: Why companies should reconsider ftp for file-sharing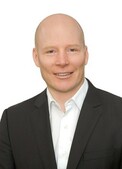 Ian Hamilton is Chief Technology Officer at Signiant, the market leader in intelligent file movement. He has been an innovator in internet working infrastructure and applications for more than 20 years. As a founding member of Signiant, he has led the development of innovative software solutions to address the challenges of fast, secure content distribution over the public internet and private intranets for many of the media and entertainment industries' largest companies.
Ian shares his top reasons businesses should supplement their FTP with a cloud-based accelerated file transfer solution.
According to IDC, the digital universe is growing 40% a year and by 2020 it will contain nearly as many digital bits as there are stars in the observable universe. With so much digital content being created, how are enterprises efficiently and securely sharing their portion of it with international customers and partners?
At one time, FTP was the only protocol for sending large files over IP networks. But, this 40+ year-old protocol has fundamental performance issues and isn't a complete solution to modern file movement problems — from file management and email notifications to acceleration and security. Scripts can be written around FTP clients to accomplish some of this functionality, but it all gets cumbersome and is very difficult to scale or update. Ultimately, this gum and glue approach to file transfer can hinder your ability to work efficiently and grow your business. And as file sizes continue to grow, media channels diversify and teams become even more globally distributed, the existing gap between FTP solutions and business needs will widen. Here are five reasons why FTP is no longer a viable option for modern media operations.
FTP is not a full solution - As a protocol, FTP is usually the foundation for a pieced-together solution that requires script development or additional third party software to meet business requirements like security, notifications of file transfers and management dashboards. With a protocol dating back to the '70s, most FTP systems have accumulated numerous add-ons that are difficult to maintain, update and scale.
FTP is slow - FTP has no acceleration technology built in, and if a transfer is interrupted you'll likely have to restart the entire process. While FTP is designed specifically to move large files, FTP struggles over long distances and with poor internet connections. And even if companies purchase additional bandwidth to try and boost FTP's crawling pace, it will not solve the problem because FTP isn't capable of utilizing the full bandwidth capacity.
Security is not standard - When moving large files, especially those containing high-value information, security is paramount. But security is not a standard element within FTP. In order to complete a transfer securely, additional scripted customization and security software must be implemented.
File transfer notifications are not included - When sending a file via FTP, you have no way of knowing that it's actually been received without personally checking with the intended recipient. As with the other downfalls of FTP, email notifications can be added by purchasing applications or writing customized scripts.
FTP consumes storage and IT resources - FTP can consume storage quickly if archiving if isn't closely monitored, which can be very difficult in an organization that's juggling numerous projects. Again, automated management of archiving for FTP is possible but requires IT professionals to write additional scripts with basic rules that dictate where different files should be stored.
While FTP is often thought of as a free solution to large digital file transfers, between the add-ons and the amount of time IT spends managing them, FTP is far from free.
Enterprises that recognize the increasing challenge of easily and securely sending large files are entertaining two options — replace existing FTP systems or augment them with a single solution that gives them increased efficiency, speed, ease of use and security. By replacing or augmenting your current infrastructure with a hybrid SaaS accelerated file transfer solution, you can increase transfer rates up to 200x, ensure security and manage all transfers and users from a central dashboard. And with a true cloud-based solution, you will experience the scalability and rapid innovation that is making SaaS the new foundation technology for modern businesses today.