Business Management
Top Tips: 5 Ways to Avoid "Document Anarchy"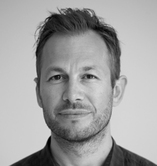 Christian Lund is co-founder of Templafy, a cloud-based template management platform formed by Lund's other company, brand management consultancy SkabelonDesign. SkabelonDesign has helped brands such as Carlsberg and Siemens customise software and documents to their individual identities since 2004, while Templafy dynamically adapts company templates. Lund learned the challenges faced in modern corporate environments during several years working in sales before becoming a strategic advisor at Danish media giant, Berlingske Media.

Here Christian shares his tips for avoiding brand and document anarchy within large companies.

Rebranding a company is like landing on the moon – the years of effort just to get there are quite a feat, but the hard work only really begins when you touch down.
Nowadays, organisations need to stay ahead of the curve. Branding is no exception. In a fast-moving world, values, missions and aesthetics change rapidly. Companies tend to review their position in the world every three years.
Over the years, my company has helped hundreds of companies adopt new brands, from Siemens and Carlsberg, to Maersk and Velux. It can take many months of brainstorming, soul-searching and prototyping before a new face is constructed, reviewed and, ultimately, shown to the world.
But, while many firms are rightly proud of the new identities they develop and project to the public, developing new logos, colour schemes and formatting for company literature is just the start. Without actually implementing those changes in documents throughout the organisation, anarchy reigns.
Imagine the busy salesperson in a 10,000-employee company, traveling to deliver a PowerPoint presentation. Or the credit control manager, sending an invoice in a Word document. If these people continue using old or different versions of these company documents, the image their organisation ends up presenting to the world becomes schizophrenic, and this rebranding effort is wasted.
Fortunately, there are some pieces of advice I always pass on to our clients facing "document anarchy"…
1. Don't start with a blank slate: Brand anarchy occurs when employees "go rogue", creating their own documents from scratch using styles, colours or logos that are not part of their employer's make-up.
What I call the "Bill Gates template" – a fresh, blank, white page – is among the biggest culprits for document confusion. So guide employees toward your one true brand by ensuring their office applications always open with a blank document that is in your house style. In Microsoft Word, this is accomplished by editing the Normal.dotm document (Word), the Blank.potx document (PowerPoint) and the Book.xltx document (Excel) to incorporate your own brand components. And make sure that all the files are located in just the right folders on everyone's desktops. This doesn't restrict creative freedom to further customise formatting – but it does help staff start off on the right, most consistent footing.
2. Put training wheels on your templates: Even if you provide an on-message on-ramp for staff in this way, they may be free to introduce off-brand formatting, old logos etc. Go the extra mile by providing a high-quality, highly-structured template in which they can work.
That means fencing off certain areas of your template from editing. Wherever staff are allowed to click and write, ensure those document zones are prepared with the right font, colour, size and more. Everyone benefits from clear rules. Reducing opportunity for going off-piste increases the chance of brand consistency. To make this work, businesses should identify the person with the appropriate skills in their chosen productivity software, tasking them with creating a set of these structured files.
3. Less is more – eliminate rogue documents: Corporate document confusion arises when there are too many options and features – too much opportunity for staff to introduce their own stylistic conventions.
Blame office productivity software for this mess. Suites like Microsoft Office cater as much to home consumers as to corporates, tantalising them with all manner of fancy templates as shortcuts to document types they may not be able to create themselves. Office's Birthday Party or Expense Tracker templates may be one click away from destroying your brand. Work against this abundance by stripping unwanted features and opportunities for divergence from your software. Get rid of all themes and templates that are not working to reinforce your company's own workflows and image and, instead, pre-populate your software only with your organisation's own templates.
4. Anticipate and serve employee needs: Opportunity for document divergence arises when employees unserved by existing templates feel the need to create a document from scratch, introducing their own non-standard brand components.
Being reductionist to eliminate divergence is all well and good. But brand managers must give as well as take away. Anticipate and empathise with employee needs – identify their typical workflow processes, and serve them by providing document templates which meet their needs, but which satisfy your goal of consistency. In PowerPoint, for instance, this may be as simple as creating a deck of 25 slides which can form the basis of employee documents – ample enough to provide controlled freedom.
5. Call for reinforcements: Lastly, for those unforeseeable, uncontrollable formatting circumstances, call on some heavy-duty tech help to eliminate the anarchy.
Whether an employee has included an image at the wrong aspect ratio, a chart in the wrong colours or an address in the wrong style, there are thousands of software plug-ins to help. Office add-ins are available from Microsoft and many independent sources to perform countless tasks like these. Why go through hundreds of steps to correct document divergence when simple add-ins offer one-click, in-app route to brand nirvana?
You wouldn't take an old flame out to dinner with friends if you are happily married. So why do so many companies go on allowing their old image to be used in public-facing communications, even after they have spent money to develop a new identity?
Reducing opportunities for proliferation is key. When my company advised one happy client on its re-branding, the task after development appeared daunting – the company had 9,000 document templates. Proud of its new look, bosses sought to ensure staff adopted documents with the new look, simply by emailing everyone to request they change logos and colours in their documents. With so many staff and so many documents, this final request, requiring too much manual intervention from too many busy footsoldiers, was never fully heeded.
In the end, we succeeded by reducing the client's 9,000 files to just 25 core documents. If that sounds unnecessarily masochistic, trust me – nobody needs that many different file types!