Human Resource Management
Top Tips: Embed Emotional Intelligence for Business Success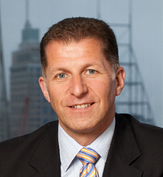 Eddie Kilkelly is Managing Director at insynergi, London, UK. He has been involved in the Best Practice and Change Management industries for two decades, as a Project and IT Service Manager, an implementation consultant and a coach and mentor to senior project and programme managers and project sponsors. Kilkelly aims to help organisations achieve their objectives through effective management of change by empowered and confident people.
Eddie shares 5 top tips on how to successfully embed emotional intelligence in the workplace.
Emotional intelligence is the ability to identify, assess, and control your own emotions and identify, assess and react appropriately to the emotions of others. Emotionally intelligent, engaged employees can communicate and work together more effectively and can resolve conflict more constructively, delivering better results. In one study, Towers Perrin-ISR found that organisations with an engaged workforce improved income by 19.2% in one year. This demonstrates that emotional intelligence can deliver real competitive advantage, but concerted and consistent effort is required to embed emotional intelligence into the corporate culture. Here are some key tactics you should consider.
1. Define what emotional intelligence means in your organisation
Employees need to understand the agreed, specific sensitivities and values of the organisation where they work and behave within those parameters. Equally, managers must ensure employees are aware of the organisation's expectations, as acceptable standards of behaviour can vary between different organisations. A valued employee in one workplace could be viewed as disruptive in another environment. Specific messages are helpful to raise awareness of commonly held values. For example, the statement "We value diversity and tolerate difference" signals that any form of racism, sexism or homophobia is unacceptable. The best results are achieved when these messages are communicated clearly and frequently.
2. Use personality profiling to create a common language
Implementing a culture of emotional intelligence is easier when employees have a common way of better understanding themselves and their colleagues. Personality profiling can be a useful first step, particularly when every employee – including all new joiners - undertake the same analysis. A number of different models exist, including the Insights Discovery Model, the Strength Deployment Inventory, and the Myers-Briggs Type Indicator. The most appropriate model will depend upon your organisation's specific needs and culture – which resonates most powerfully with the prevalent culture or reflects the organisation's vocabulary?
Profiling is not an end in itself; real improvements are generated when the results are shared, discussed and actively used. Employees may use profiling to identify their own emotional responses to situations and recognise and respond appropriately to the emotional responses of others so they can work more effectively, both individually and collectively. Managers can use profiles to build teams with the optimum mix of skills, abilities and personalities – again increasing the likelihood of improved business performance.
3. Engage individuals to reinforce corporate values and win hearts and minds
Clear messages about values and desired behaviours can be conveyed through communications campaigns and the inclusion of this information in training and induction programmes. These messages need to be reinforced regularly in order to win hearts and minds and embed the change. A combination of tactics delivers the best results. For example, splash-screens or text messages can be used to deliver inspirational quotes or suggest values or actions "of the day".
One energy company asked its employees to submit images that reflected its core values. Several images were selected, adapted to reflect the company's color scheme, branded with the company's logo and installed in every office to provide a powerful visual reminder of the values co-workers regarded as important. The same company asked employees what passion and teamwork meant to them, recording and communicating good examples of employees living the company's values.
A highly successful strategy is empowering line managers to coach their teams in the importance of emotional intelligence and discuss how it can reduce stress and improve results. Managers can use information from the team's personality profiles to sensitively stimulate discussion. They can also use typical examples of how the team works internally and with other departments, suppliers or customers to demonstrate how emotional intelligence could help to generate real benefits.
Assessing behaviour as an integral part of performance – as is the case in public sector organisations in the UK - is another highly effective way of ensuring that employees take emotional intelligence seriously.
4. Use coaching to close skills gaps that courses can't reach
There can be an assumption that "a course" is the most efficient way of addressing skills or performance gaps. The actual gap may be in how the employee implements prior learning in the workplace or how the employee interacts with colleagues. These gaps are best resolved through coaching, using the employee's personality profile to help detect and resolve problems. This could mean guiding the employee to become more organised, effective or personally resilient or helping them to identify and address issues around how they relate to and interact with their team, managers, suppliers and other colleagues.
5. Lead from the front, back or side - but lead visibly!
Leaders can undermine efforts to develop a culture of emotional intelligence by not personally living the organisation's values. Whether you are a member of the Board, the manager of a business unit or a cross-functional team leader, you ideally will exhibit integrity, charisma, empathy and compassion and act in a way that reinforces a culture of personal responsibility, resilience and respect for others – and encourage others to do the same. For example, one Chief Executive regularly sends personal postcards to employees who have been recommend by colleagues for specific examples of living the company's values. Such public recognition demonstrates that emotional intelligence is valued and rewarded in the organisation and increases awareness of what is considered desirable behaviour.
Enlightened leaders know they can deliver success by fostering emotional intelligence among all employees, creating and maintaining a workforce of people who feel valued. Equally, enlightened leaders will appreciate that is only the start of the journey; these values need to be lived every day, with integrity and consistency, to reap ongoing benefits.