Mobile Communications
Dr. P Prakash (India) - Mobile Phone Consumption in India - The Drivers of Purchase Decision Part 3
Key Insights on Mobile Phone Purchase Behaviour
Consumer Insights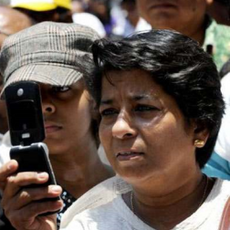 "I Just want to explore what is new in the mobile store... I wish to change my phone, I've changed 4 phones in the last 5 years"
"Not very sure... want to replace my existing phone, will see the phones displayed in the shop"
"Looking for a phone in the price range of 5K, with good features... or even less"
"I've seen this model on internet - gone thro the review, felt this is good android phone available in the market"
IT'S NOT ABOUT THE TECHNOLOGY
The lesson for mobile handset developers: It's not about offering the newest widget. It's about your ability to connect to your customers.
Some insights from our study -
Retail Store Insights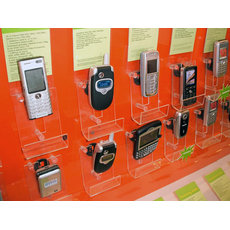 "On an average 5 to 10 handsets are sold every day, 30+ during the weekends"
"Customers look for price, design (look & feel), battery-life & any special offers available in the shop
"
"Most customers ask for a phone in the price range of 3K to 5K"
"Many customers just walk-in to the shop to get a comparative price of the product which they've inquired/selected in other mobile shops"
"Generally, people take around 15 minutes to decide on a phone 5+ minutes for the price negotiations.... sometimes decision are deferred at this stage"
"Buying is influenced by peers/friends using the similar phones(brands)... or a special offer running or a news paper ad"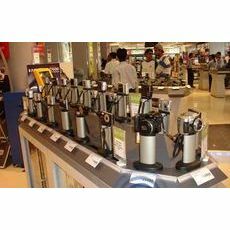 Customer Choice Insights
"I Need good features, but I'm price sensitive, willing to go little more if I find something really great in the phone"
"Mobiles should be attractive, nice to keep, should look-good, sleek"
"I need features like long battery life, audio quality, and simple to use"
"..using android, will continue with the android phone, but open with the handset choice"
CUSTOMER DECISION MAKING CYCLE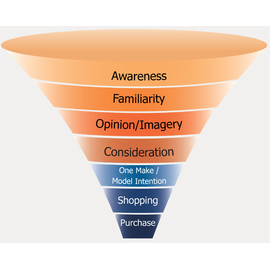 Retailer stores across India are of the opinion that while most customers do enquire about a product and features, ultimately they just look for the best price. Personal rapport with the store/sales assistant, confidence is the store's maintenance and after sales support & freebies like memory cards, pouches, and old-phone buy back schemes are the key differentiating factors.
Today's customer mainly sees a phone as a 'commodity', except for high end smartphones. Popularity of smartphones is gradually increasing and with the rising income levels more and more Indian consumers are opting for these high end devices. Growth drivers include the rising mobile internet usage and launch of 3G services, constant reduction in handset prices and advanced features and applications that magnetize the Indian consumer. Therefore there is enormous opportunity to create a smart phone for the Indian market which would cater to the market segments like a) Urban youth, b) Working professionals, c) Entrepreneurs - Small & Medium Enterprises. d) Agri-business e) Traders & f) Frequent Travelers.
Devices should gel with life-style, motivations, & work-life needs of the individual users. User's persona and segments mentioned earlier would be the key USP for the buyers in the smart phones.
Today, customers see features- like camera, Wi-Fi, radio etc, but the real challenge is to develop a device/phone which would provide 'holistic experience' to the users. User-Interface and UX should support the holistic experience.
Phones should provide more data-based services to move beyond voice -based services. VAS has not really reached the users; acceptance of the same would be challenge in Indian market.
For low-income groups- need to address basic motives like sustenance that would address income generating activities, health, transport and safety.
Missed the first two parts? Click below:
Mobile Phone Consumption in India - part 1

Mobile Phone Consumption in India - part 2

By Dr. P Prakash, principal consumer researcher, Smart Sky Electronics & Research Pvt. Ltd.