Market Analysis
UK: Life In Lewisham Tech City
Nestled amongst a group of flats opposite Millwall's football stadium (known as 'The Den'), sits Lewisham Tech City. A hub of computers and young, tech savvy men with facial hair, LTC is a hub to rival Silicon Valley itself.
Except it's not. In reality, LTC is a few laptops, a lamp, and a piece of paper with some vague ideas for various internet-based dating sites taped to the wall. But if Croydon, Digbeth and Bristol can try and steal London's crown, why can't I?
While the efforts of my flatmate and I are purely for our own amusement, every town, city, and hamlet wants to be seen as a start-up hub. A look at the 'List of places with "Silicon" names' Wiki page illustrates the point; in the UK alone it lists 13, including the Silicon Dock in Belfast, Fen in Cambridge, Glen in Scotland, Gorge in Bristol, Canal in Birmingham and Shipyard in the North East. And in Newport lies the Cwm Silicon (Silicon Valley in Welsh, obviously).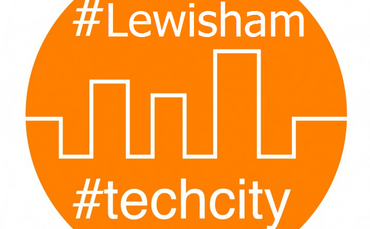 While the UK isn't alone in having a dozen cities wanting 'tech hub' status, it's one of the worst perpetrators for trying too hard. Not to say the people involved are in the wrong- they're trying their best to bring entrepreneurial spirit to their area - but I don't feel it's working.
For one - they're competing against a major city; London is the heart of the UK, whether financial, political or tech related. Only Manchester has the muscle to truly compete with London in any realistic way, and although on the up, it's still playing catch-up.
Also it seems counter-productive for the UK to be competing with itself. In the first Start-up Ecosystem Report released late last year, there was only one UK entry on the list of the world's top start-up ecosystems. Can you guess which one? That's right, London. And it just scraped the top ten, coming in at seventh place. While a country like the US can have multiple entries because of its sheer size and resources available, and the fact that each state often acts like an independent country. And even then they all pale in comparison to the Alpha and Omega that is Silicon Valley proper.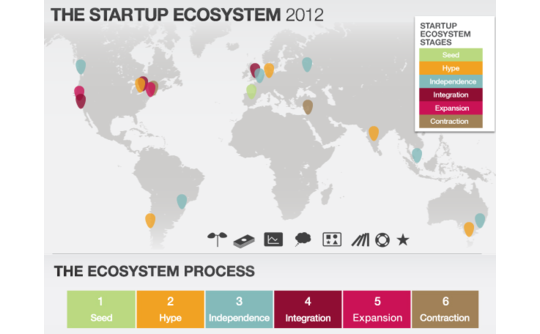 My other issue with these 'Silicons' is how forced they feel. The 'Silicon Roundabout' didn't come first; the companies did. When the idea was first being bandied about, the people already there were talking about the buzz and excitement, and how Silicon Roundabout happened because a bunch of people wanted somewhere convenient to the city, not too expensive, and it was nice because they were all friends. The government might have got involved and rebranded it to Tech City, but the heart was already there. Everything else is just a poor man's attempt at trying to muscle in.
As I said before, the UK is far from the only guilty party, simply the closest to home when it comes to bad examples of over-enthusiastic PR taken too far. Croydon Tech City is the perfect example. Tech City proper lies just the other side of the river- and CTC's founder admits their efforts seem out of sync with the Government's focus North of the river. Surely connecting the two seems a better use of resources? Most countries have room for one tech hub, and should try their best at pushing that one, not coming up with increasingly tiresome plays on the Silicon name.
By Dan Swinhoe, Editorial Assistant, IDG Connect
What's your opinion? Comment below.