IT Planning & Management
The Hound Dog Effect: How to stop chasing squirrels in IT
This is a contributed post by Jason Stanaland, an IT professional with a decade of experience specializing in systems architecture design, IT service management, and execution of information technology-related projects. Jason currently works at JAMF Software, a leading Apple device management company.
I have a hound dog (pictured below) that I found at the pound a few years back. He's my best bud. People often ask me what breed of dog he is and I always respond by saying, "He's a Georgia porch dog." Then they ask me about his temperament and I say, "See him lying there? That's his temperament – he's smart and cool as a cucumber… unless he sees a squirrel." When my dog, Townes, sees a squirrel, his whole world narrows and he kicks into gear. He tears off through the woods with one single goal in mind. In those moments, chasing the squirrel, he loses sight of everything else. His peripheral vision blurs, he does not pay attention to where he is going, where he came from or where he is. His mind locks up. I've never seen him catch a squirrel, though. He simply chases it up the tree and then looks around, lost, confused and tired.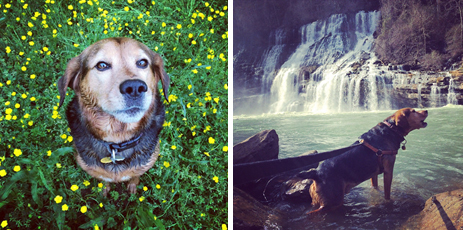 This "hound dog effect" can be seen as a metaphor for life in many ways. As humans, we exhibit similar behavioral patterns. We get an idea, we decide it is good and we tear off through the woods – only to find ourselves lost, confused and tired down the road and drowning in the complexity we've created for ourselves. Nowhere do we see this more than in the fast-paced field of technology. IT pros need to be aware of the hound dog effect when innovating, evaluating and/or implementing solutions. As discussed in a recent industry blog post, we need to change the way we think about the role technology plays in our lives before we accelerate change in the technology itself.
In IT, we must be careful not to over-engineer technology systems or overuse technology without well-defined intentions and requirements. Research has found that "Success in 68 percent of technology projects is 'improbable'. Poor requirements analysis causes many of these failures, meaning projects are doomed right from the start."
Vendors who are developing many of the technologies that IT teams look to implement are running into quite a few failures, too (consider that Windows 8 wasted over five years for teams of talented developers). IT teams need to take a step back and think about outcomes and impact before pursuing technology. We tend to call technologies "solutions" but not all technologies provide a solution to a real problem or enhance our lives, our work, our businesses or our communities.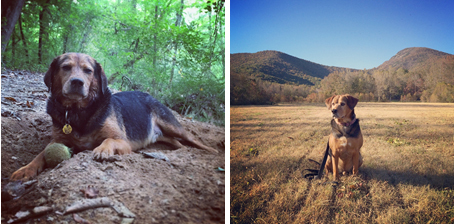 If you are in IT today, take a moment to think about how the technology you currently plan to implement will impact the school or business you support. More importantly, how will it impact the people within those schools and businesses and how will it help them positively impact the world? Technology should not be a distraction, but rather a direction for us to take in making the world a better place.
Here are five things you can do to make sure you aren't chasing squirrels in technology:
Give all it employees "innovation time off" (ITO).When describing how electric and natural gas utility Consumers Energy implements an ITO program, Computerworld quoted: "The developers spent time riding along with field technicians to observe how they did their work," says [Mamatha] Chamarthi." There's nothing better you can do for the business than address a pain point."


Practice Q-Storming.This process, developed by the Inquiry Institute, is a great way to prevent you from chasing squirrels. It's a simple exercise: Get your team together once a week, pick a topic and for just one hour, do nothing but ask questions. Don't think about solutions – just ask questions. You'll be surprised how many new, uncovered paths you will discover.


Compile thorough business cases.This one seems obvious, but the Project Management Institute cites a study by the Standish Group that revealed that 21 percent of IT projects failed completely – often due to a failure to align the technology to the supporting business and its needs. Never start a project without at least formally defining the justification, benefits to the business, key stakeholders and alignment with company goals. If you can't clearly define how the technology will help someone make the world a better place, you are chasing a squirrel.


Conduct value assessments.Once an IT project is completed, many IT teams divvy out a round of high fives, wipe their hands clean and move on to the next item on the to-do list. A value assessment should include a thorough review of the original business case upon a project's completion, interviews with key stakeholders and verification that the technology has delivered the intended value and impact to the supporting business and business users. Assessments should continue iteratively going forward, as part of continual service improvement processes.


Implement ITIL's Continual Service Improvement process.Ask yourself, "Where are we now?" "Where do we want to be?" "How do we get there?" and "How do we know when we get there?" The last step in ITIL's framework is, "How do we keep momentum?" but I'd add a step before that last one: "Should we keep momentum?"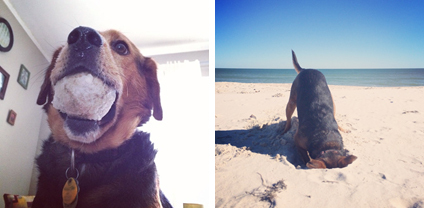 My dog Townes' namesake, Townes Van Zandt, once wrote: "Living's mostly a waste of time. I'll waste my share of mine."
Maybe we've done enough of that in the world of IT. As you look to implement technology for the organisation you support, take a look around. Make sure you can see the forest for the trees. You'll see plenty of others out there chasing squirrels – pay them no mind. They are just wasting time. Go find a tree to climb and look for other opportunities. And if you ever see Townes out there, tell him to come on home – he dug up my vegetable garden again and I have a bone to pick with him.