Human Resources
C-Suite Career Advice: Kamran Meer, Head-IT Security Risk Management, Bank Alfalah, Pakistan
We ask industry leading C-suite professionals for their expert career advice...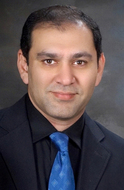 Name: Kamran Meer
Company: Bank Alfalah
Job Title: Head-IT Security Risk Management
Location: Karachi, Pakistan
What was the most valuable piece of career advice that you received?
Openly ask for feedback from superiors, subordinates and peers; do not shun negative feedback about yourself but welcome it and learn from it. Asking for feedback is the best way to build trust with others and advance your career.
What advice would you give to someone starting their career in the tech industry?
Find out how strategic is your tech specialization to the company you work for. If it is not strategic, then get out and look to work for a company where your skills can play a critical role to the mission of the company.
What tips would you give to someone aiming for a c-level position?
Learn to speak the language of business. Translate technology benefits into business benefits.
Are you particularly proud of any career advice that you've given or the career route/development of anyone you've mentored?
Few professionals I mentored did exceptionally well to act upon my advice to (1) Be top-notch in your technology skills (2) Never think you are top notch but remain humble (3) Learn the business of the company you work for inside-out and (4) Give top priority to people relationships and respect for others, especially those who don't understand technology as well as you do.