Cloud Computing
Top Tips: Transitioning from Legacy Systems to Cloud Solutions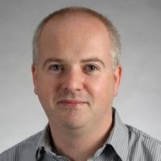 Paul Turner, Senior Director, Strategy at Adaptive Insights has spent nearly 20 years in Corporate Performance Management, Business Intelligence and ERP. He started his career implementing EMEA business planning and forecasting within Finance at Xerox Europe, and spent nearly ten years at Hyperion in consulting, product, M&A, and strategy roles. Paul has implemented financial and operational analytics at leading Fortune 500 organizations, and also built one of the industry's first packaged Sales Performance Management analytic applications.

Paul shares his top tips on transitioning from legacy systems to cloud solutions.
The most successful companies have already figured it out: Today's volatile business environment calls for business systems that are as agile as their operating environment requires. These organizations are investing in modern, cloud-based systems that are more flexible and easier to scale across the organization, so their systems can keep pace with their needs. The business benefits of cloud tools are now clear — agility, flexibility, cost, and the simple fact that business users can finally manage these systems themselves. So it's no surprise that, according to a recent Adaptive Insights survey, cloud solutions are becoming more popular throughout each organizational department, including finance.
In that survey, an overwhelming 86% of financial professionals said they want to replace on-premise financial legacy systems like Oracle Hyperion. Why, then, do so many organizations continue to use outdated financial planning and analysis (FP&A) tools? Many are still unsure of how and when to make the transition. So, today, we offer these five tips for a successful transition:
1. Ask the Right Questions
Everyone is talking about the cloud right now…and that's part of the problem. Even on-premise vendors are trying to disguise their solutions as cloud solutions to try to meet modern business demands. However, all systems aren't created equal. Some solutions are "fake cloud" - old on-premise apps just running in a data center – without the same web-based and ease-of-use benefits of their cloud-native counterparts.
Be sure to drill into the solutions from all the vendors on your short list. Ask if they're 100% web-based, if they're designed from the ground up for the cloud, and how many customers like you are running their cloud solution.
2. Organize a Cross-Functional Deployment Team
The secret to a successful cloud deployment is getting your main users pumped about the benefits of the new, better solution – from the CFO, to cost center managers. Cloud solutions are easier to use and access than their on-premise counterparts, so moving to the cloud is an opportunity to actually get business users involved. Assemble a deployment team that includes members of multiple departments and levels, from business users, to upper-management, to the executive level. The more widespread buy-in, the better chance you have to create a collaborative culture through which employees share key information, provide feedback, and engage with the new solution.
3. Re-Think Your Processes
On-premise finance apps have historically been deployed in individual silos - one solution for financial consolidation, another for planning, others for reporting and analysis – with different experiences and painful integrations between the tools. Why? Because companies acquired these apps over the years, and the apps were never designed to integrate with one another.
Cloud-based suites are designed with the benefit of hindsight – often with functionality that's broader than any individual on-premise apps you're using. For example, you can meet your business intelligence and your financial planning needs with one integrated suite, bringing together planning, reporting, and analysis in a single environment.
Some companies try to replace on-premise processes 1:1 with their cloud-based counterparts, which undermines the full value of cloud tools. Before deploying the cloud, rethink your processes and determine how you can integrate solutions and processes to maximum productivity and create a more efficient organization.
4. Don't Stop After Going Live
The problem with old, on-premise solutions is that they're often frozen in time after they go live. They're simply too expensive and painful to change as the business changes. In contrast, cloud apps are easier to change and update so they can scale and adapt with your business. When you switch to the cloud, you need to have a different mindset focused on continuous improvement and change. A roadmap is critical to the most successful cloud solution implementations, and should include the following aspects:
After go-live, keep users engaged with internal training events.
Cloud solutions are automatically updated. Be sure to share the latest features with your users by email, an internal social platform, or even a webinar.
Get feedback from business users. Ask them what they like and what they'd like to improve. Real cloud apps are easier to continually update to meet new requirements.
Encourage business users to configure the solution to fit their needs. Whether building a report or a dashboard, cloud solutions allows for much greater customization than legacy tools. Encourage users to take advantage of this.
5. Engage with Your Provider and Peers
On-premise vendors are not really open to feedback. They've already taken your money. In the new world, cloud vendors, who operate based on subscription and retention, are incredibly motivated to listen to feedback and continually improve their applications. They'll often provide peer-to-peer discussion communities and voting platforms to help prioritize new features and updates in each release. These collaborative channels close the gap between provider and customer. It's also much easier for peers to share best practices because, with cloud solutions, every customer is running the same, most updated version of the software.
Overall, the cloud is much better geared to the pace of today's businesses versus their on-premise counterparts. They provide out-of-the-box benefits like a lower total cost of ownership, superior flexibility, and user-intuitive features. But making the most out of cloud solutions requires a cultural change; a dedication to using those added features to better analyze business performance and industry trends to make the best decisions for organizational growth.