Internet
Top Tips: How to maximize your WiFi signal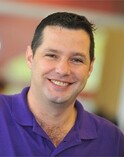 With over 15 years of experience working in technology-led or enabled businesses, Gavin Wheeldon, CEO of Purple WiFi, has a deep understanding of the impact of technology on the bottom line of an organisation.
Gavin set up the Purple Group in 2012 with the prime focus on building an enterprise guest WiFi system that is end-user friendly. Over the last two years, Purple WiFi has grown quickly with 5000 venues signed spanning 88 countries.
WiFi has changed significantly over the last 5 years. It has moved from being a luxury that often failed to deliver any real return for user or provider, to a necessity that enables our lifestyle and most recently has become the backbone of the Internet of Things.
The current global WiFi market is worth $40bn, and it is set to grow to $93bn by 2018, indicating that WiFi is no longer the weak point in the roadmap of device connection. It is THE most common way to connect devices.
However, as we all know, it can still be a struggle to connect to a strong WiFi signal, but there are ways that you can maximize your signal to make the most of the connection you have.
The obvious answer to faster connectivity is to increase your bandwidth, but what if you can't do this or perhaps your connection may already be maxed out?
Here are five tips to help make the most of your existing WiFi connection.
Routers matter - Technology moves quickly, and your latest device may be capable of so much more than your router is allowing it to do. We are very happy to buy the latest device, but few of us bother to upgrade our routers.
For example, the latest WiFi standard, 802.11ac, is three times faster than the 802.11N, and faster still than the ubiquitous 802.11G. But if your router doesn't support 802.11ac, then you'll never realise the potential of your device.
Imagine asking Usain Bolt to run the 100 meters in hiking boots. Sure he can still run quickly, but he would be so much faster in his running spikes.
Don't hide your router away - Remember when WiFi routers first came out and everyone was talking about issues in getting the signal through walls and floors and trying to remove interference with landlines? Well, that's all still relevant.
WiFi signals can pass through glass, but it's not ideal and solid walls can sap WiFi power, as can water and metal.
The simple rule is put your router in an open space and close to the devices that will use it. Do not place the router next to telephone exchanges, especially wireless telephones.
Check your signal strength with one of the many free WiFi signal checking apps when placing the router or your devices in different places, you'll be surprised to see the difference.
Watch out for signal interference - This is an increasingly frustrating problem. We are now surrounded by WiFi networks, which is great for connecting when you are out of the home/office, but not so good for your own WiFi network.
Neighbouring WiFi networks can slow your connection and cause interference.
Consider changing the channel on your router to improve WiFi speed. If your router has antennae, these should be oriented in the axis of the antenna of the client device, in other words pointing vertically for typical handset clients and laptops where the antenna is in the laptop screen. This should reduce interference with other signals.
Consider a repeater or access point - WiFi repeaters rebroadcast, and are used to extend coverage distance, rather than improve bandwidth specifically. This could be useful where devices are spread over a wider distance within a location and struggle to make the most of available WiFi.
A repeater is usually easy to install and shouldn't require any additional wires or connections. You can take this one step further by adding multiple repeaters to create a mesh.
Monitoring - The technology landscape surrounding WiFi is constantly changing. As a result, you need to monitor these changes and adjust your WiFi connection accordingly. The key elements to be monitored include new neighbours, new devices, air space changes and of course the elements mentioned in this article. Repeat the checks regularly. You should also use a WiFi signal measuring app to check how your WiFi is performing, as this will give you the first indication of any problem.
These tips offer you a simple way of maximizing your WiFi signal, which will become increasingly important over the coming years, as innovative product developments such as Google Glass become more mass-market, meaning WiFi usage will accelerate further.
It is best to be ahead of the game and start thinking about the best ways to boost your signal strength now, and upgrade when you can.