Human Resources
Top Tips: Improving the IT team's performance through personality profiling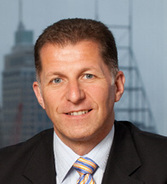 Eddie Kilkelly is Managing Director at insynergi, London, UK. He has been involved in the Best Practice and Change Management industries for two decades, as a Project and IT Service Manager, an implementation consultant and a coach and mentor to senior project and programme managers and project sponsors. Kilkelly aims to help organisations achieve their objectives through effective management of change by empowered and confident people.
Eddie shares 5 top tips on the effective use of personality profiling – and the pitfalls to avoid
Personality profiling used to be focused on senior managers or those on management development pathways. In recent years the use of profiling across the whole organisation has become more widespread, but improvements are only realised when it is employed effectively. Here are some key pointers for success.
1. Understand and communicate the value of profiling
A survey by insynergi earlier this year found that only 19% of CIOs and senior IT managers are being trained on "soft skills or emotional intelligence programmes". We assume that the proportion of lower level IT employees benefiting from such training is even lower. Yet when it's used properly, personality profiling is a powerful tool that improves performance by enhancing individual effectiveness, teamwork and engagement. In one study, Towers Perrin-ISR found that organisations with an engaged workforce improved income by 19.2% in one year, while organisations with low engagement saw income drop by around 30% - a performance differential of 50%.
In departments like IT, where employee development is traditionally focused on technical skills rather than soft skills, it is especially important to communicate the business case and the individual benefits of personality profiling, so it is taken seriously.
2. Choose the right model to suits your needs
When the same model is used across the whole organisation employees gain a common language that is particularly beneficial in multi-disciplinary teams. A number of different models exist, including the Insights Discovery Model, the Strength Deployment Inventory, and the Myers-Briggs Type Indicator. Typically, they require employees to complete an online questionnaire, which takes around 20 minutes. Myers-Briggs has become a de facto standard, as it's one of the longest-established and most widely-used models. The Insights Discovery model uses simpler (colour-based) terminology. Some managers and employees find this easier to remember and – critically – easier to use on a daily basis. Each organisation needs to select the model that is most memorable and resonates most powerfully with the prevalent culture and vocabulary so it is actively used to improve performance.
3. Encourage individuals to use the results
Profiling shows each individual their own emotional responses to situations and how they actually interact with and come across to others rather than how they think they act or are perceived. Sharing, discussing and using these results in a non-judgmental way are essential steps in the process. This helps employees to identify where clashes arise and encourages them to recognise and respond appropriately to the emotional responses of others. Critically, profiling can enable employees to fully appreciate their own strengths and the strengths of others in the context of the team, identifying how they complement each other and how they can work more effectively, both individually and collectively.
4. Create balance for high performing teams
Managers can use the profiles to identify gaps in the optimum balance of skills and personality types needed to build a high performing team. For example, IT teams need to innovate to deliver performance improvements, ensure that systems are robust, and communicate effectively with stakeholders to deliver the expected services and service levels. An IT team too heavily weighted towards innovation may leave the organisation vulnerable to service disruption, while change-resistance may impede the organisation's competitiveness. Poor communication skills will negatively impact stakeholder relations, particularly during stressful situations such as the introduction of new systems. A mix of personality types is needed – the communicator who excels at engagement, the cool head who manages stress well, the innovator who embraces change and the cautious, methodical stalwart who keeps everything running; the optimal weighting of each will depend upon the team's specific circumstances and business objectives. An external expert with an objective perspective can help managers to reconstruct their team after a profiling exercise. Where gaps are identified, profiling empowers managers to decide upon training or recruitment priorities, avoiding any unconscious bias to hire a certain personality type or focus on one skill set.
5. Encourage employees to "borrow" behaviours to fit their objectives
It's important that profiling is used in an enabling rather than a limiting way. Employees should not feel pigeon-holed; indeed, it can be helpful to encourage employees to model the behaviours of others to respond to specific business needs. This is another good argument for adopting a common vocabulary that is easily remembered by the team. For example, using the terminology of the Insight Discovery model a manager could encourage the team to become more "red" – focused on rapid results - if a new project must be implemented in a short deadline.
Personality profiling can help IT managers to deliver a step change in team dynamics and performance – but this requires an appreciation of the need for soft skills, a willingness to invest time and effort in the process and a commitment to incorporating the new shared vocabulary and behavioural norms into the team's everyday activities.