Trends
Photo Competition: Is IBM The Carnegie of Africa?
When IBM invited local Africans to photograph their continent, the result was 1,200 contributions from 900 participants across 25 countries. The World is Our Lab picture project was conducted in collaboration with iHub, Camerapix and Kenyan photographer Mutua Matheka.
Andrew Carnegie was the one of biggest industrialists of the nineteenth century. And like many great tech giants today, he built his company, the Carnegie Steel Company, from scratch, then he sold it in 1901 to J.P. Morgan for $480 million (the current equivalent to over $13 billion in 2014).
He then turned his attention to public good and focused on social projects such as education, local libraries, and scientific research, eventually stamping his name all over the world, from the famous Carnegie Hall in New York City, to a street in Belgrade, Serbia.
Tech companies have always been philanthropists, it seems. Since 2004 Google has made bold, high profile commitments in this direction. Microsoft has proved particularly active in the global education sector. But it is IBM that has made the most consistent and long-term bid towards Africa, with numerous Big Data initiatives in the health and social sphere.
Now its latest photo competition seeks to document perspectives from the ground and provide a lasting document of the social landscape. The winners have been selected by four high profile judges, including Erik Hersman, Founder of iHub and Co-Founder of Ushahidi, and the result is beautiful set of images which show a cross-section of perspectives. As Dr. Kamal Bhattacharya, Director, IBM Research – Africa explained:
"We quickly realized that if we were to make a difference in Africa, we needed to operate outside of the walls of the [new research] lab [in Nairobi]. While we benefit from 25 PHDs from some of the world's best universities, it is crucial that we enter a dialogue with the people who best understand their own realities."
The Winner – Creative Minds
The overall winner of the competition was Shabu Mwangi who grew up in a Nairobi slum and explained to IBM: "I took the winning image outside our workshop in the Mukuru slum where we offer classes to kids during school holidays and weekends. They had found the plastic frame of an old TV and were playing at being presenters. I took the picture because I wanted to show the world the innovative way that kids from the slums play – using the material around them to express themselves in a creative way."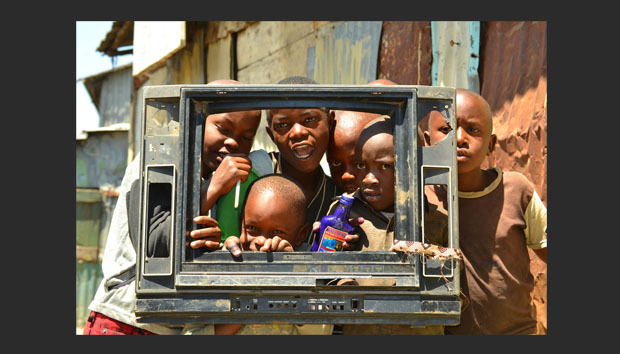 These are some other images we liked too:

Elephant milk
An orphaned elephant feeds from a bottle at the Daphne Sheldrick Wildlife Trust for Orphans within the Nairobi National Park, near Kenya's capital Nairobi April 21, 2012.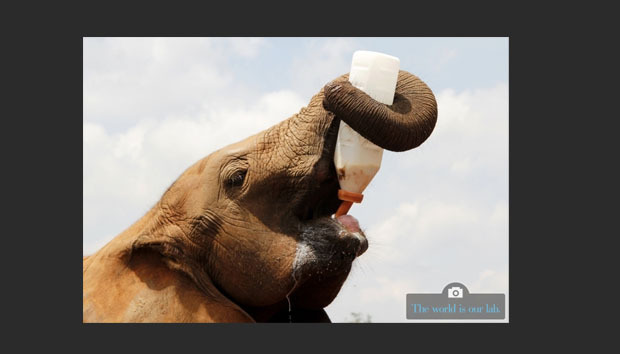 Hopeless
Mali is Africa's third largest gold producer. At least 20,000 children, some as young as five, work in the county's artisanal mines.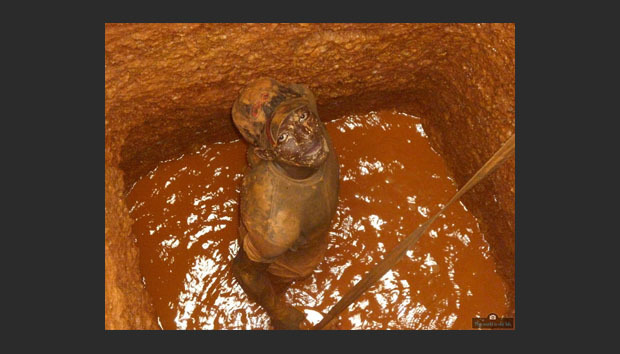 Footbridge
This is a footbridge along Thika Super Highway in Kenya.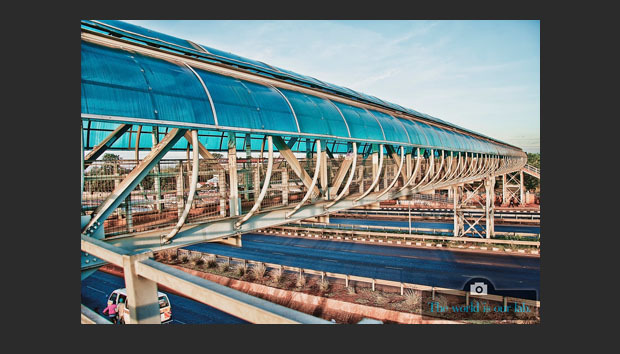 Stuck
In 1962 this tanker was carrying oil from Rivers State, Nigeria, passing through Bauchi when it broke down. Today the tanker remains stuck on a non-functional rail track covered with weeds and grass, while the Nigerian government continues to battle on how to manage the nation's oil resources.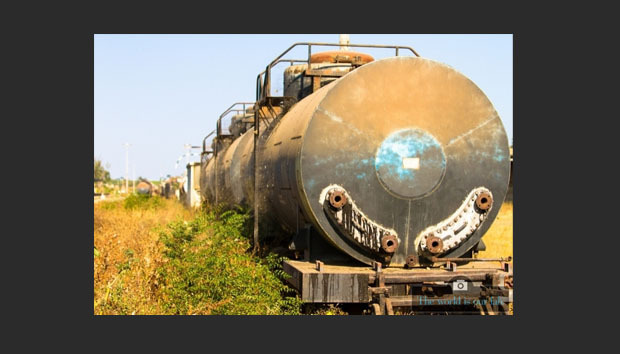 Read Jonathan Batty from IBM Global Labs' blog about the competition here.
View the IBM's cherry-picked selection of images here.
See the full selection of images here.
Kathryn Cave is Editor at IDG Connect