Handheld Technology
Top Tips: 5 Things to Consider Before Launching a Wearable Device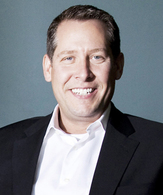 Greg Petro is CEO of First Insight, the world's leading platform empowering manufacturers and brands to introduce the right products at the right price. He is passionate about removing the distance between consumers and manufacturers. As a former merchandising executive, Greg saw a need for manufacturers and brands to re-engage with consumers to determine how products will perform before costly investment decisions are made.
Greg shares his tips on what you should consider before launching a wearable device.
From Google Glass to the FitBit to the forthcoming Apple iWatch, wearable devices are becoming increasingly popular, and anticipated, by consumers. Apple, Google and Microsoft are currently competing to produce the "next big thing" in wearable tech. But what if product developers and manufacturers at these leading tech companies could predict whether or not a product-to-be would be a hit with consumers before it even went into production?
In anticipation of the next wave of wearables set to hit the market, our recent report forecasts which soon-to-be released wearables will be all-stars, and which wearable tech fads may fizzle on store shelves. Based on our findings, here are five tips for companies with plans to launch a wearable device – ones that could help make or break a company in its quest to deliver the next must-have wearable.

1. Offer a Price that Can't Be Beat
Price is a critical factor that determines a product's success: If the price is right (or wrong) it is the biggest variable that will influence a consumer's decision to buy. Of the 15 wearables that were tested, the devices' expected retail prices are 41% higher than consumers are willing to pay. In general, there is unwillingness to pay proposed sales prices for new-to-the-world products, particularly at price points over $200, reflecting mainstream market versus early-adopter reactions. Do your homework to understand what consumers would be willing to pay. The difference between the right price and the wrong price could mean the difference between your product selling like crazy or collecting dust on store shelves.
2. Design a Bargain
Design is important, but it's secondary to price when determining whether or not a product will sell. Designers tend to think more about making something that's pleasing to the eye, rather than thinking about the price. In reality the value quotient – the combination of price and features – is a better predictor of whether or not a product will sell. Strive to find a balance between a design that is attractive and a price that is wallet-friendly in order to appeal to the masses.
3. Consider Need vs. Want
Sometimes consumers fall in love with a new, cool product but don't buy it because they just don't need it (or don't want to spend their money on it). Always ask yourself what need your product meets (will consumers value it?). Start with function, and follow with form. Plenty of wearable devices receive glowing consumer feedback but are destined to sit on store shelves. Consider the Dash headphones that were part of the study; this wearable device had the highest positive consumer feedback of those tested, yet its low Value Score indicated it wouldn't sell well. Why? Consumers thought they were cool, but didn't need them enough to pay the asking price.
4. Know Your Audience
Despite wearables' reputation as mainly a "Silicon Valley thing" there is actually a mass market for the devices – it's just a matter of figuring out which products will be the most popular with different audiences. For example, audiences in the Midwestern US like fitness wearables the best; men tend to like smartwatches more than women; and women gravitate toward smaller devices in general. Put in the time upfront to understand the needs and trends of the audience you're targeting, and fine-tune your product from there.
5. Be Wary of Trend-jacking
Just because a new product taps into an existing trend won't necessarily make it successful. Take Reconjet Glasses, an upcoming "Google Glass for athletes" wearable device. These glasses received a First Insight value score of two, the lowest score of the 15 devices tested. Just because Google Glass is popular at a high price, the market isn't ready to pay for another high price Glass-like device. Be original, and only copy trends if they are clearly what your target audience demands.
These five tips provide a snapshot of what's trending in the next wave of wearable devices. The bottom line is that multiple variables—price, consumer feedback, and design (to name a few)—will determine the success of each new product.
The full report on wearable devices can be viewed here. For more information on First Insight, visit www.firstinsight.com.