Product Data Management
Top Tips: Using gamification for consumer insights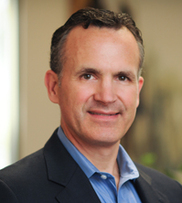 Jim Shea is Chief Marketing Officer at First Insight, leading marketing communications, demand generation, product management and business development. Jim has held CMO roles in multiple industries, including medical devices, research laboratory products, telecommunications and enterprise software. Jim has been a driving force behind the IPOs of two venture/private equity-backed companies in Silicon Valley and Pittsburgh, and he led marketing for a $1.5 billion division of Thermo Fisher Scientific, a Fortune 500 company.
Jim shares his top tips on how to use gamification for consumer insights.
Thinking of bringing a new product to market? Consider this: You usually don't have a crystal ball to tell you if the product is going to be successful, and with new product failure rates at 50-80%, there's a lot of risk and money to be left on the table. So, how can you make sure your go-to-market strategy is solid?
Gathering real-time feedback from customers on pre-launch products has become an increasingly strategic practice for various industries, from retail to consumer packaged goods to consumer electronics. The challenge is that consumers aren't necessarily thrilled about taking traditional surveys. Engaging consumers through online games is a much more appealing way for them to provide feedback and can be done through social media, email campaigns or directly on your website.
Here are three tips for using gamification to gather consumer insights:
Build your game strategically: Before you begin the process of building a game to collect consumer insights, you first need to consider: what do I really need to know? For retail companies it might be the optimal price point, and for manufacturers it might be feedback on the product design itself. Take the opportunity to consider what information will be most critical for you to know before launching your product—then, build your game around those key objectives.
Keep it simple: The game needs to be simple enough for anyone to play and understand the rules—otherwise, your results may be skewed. It's important to have specific directions throughout the game as it presents new challenges for the participant.
Know your customers: Getting consumers to participate in your online game can sometimes be challenging. There are several options to consider for administering the game, but it's most helpful to know which option your customers will be most responsive to. Is your customer fixated on social media? Or do they prefer communicating by email? Knowing your audience's preferences is key to participation.